Elementary School Transition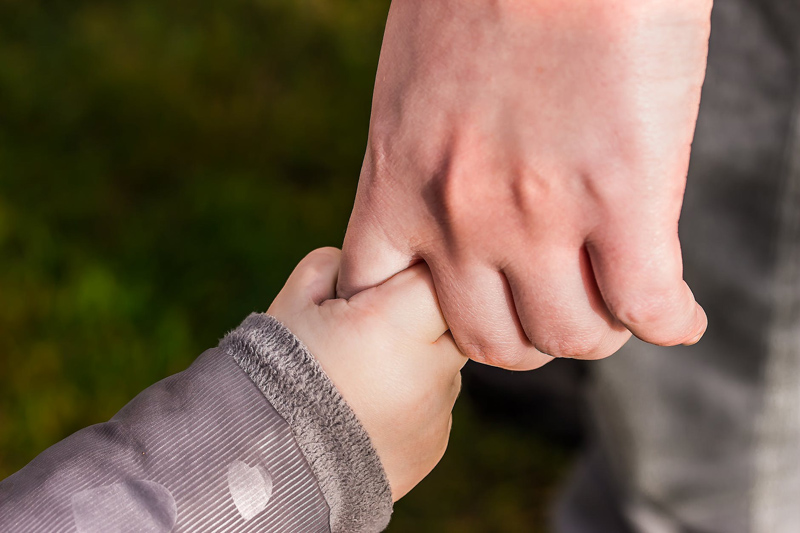 Children with special needs experience many transitions during elementary school years that may distract them from academic progress, social development or maintaining focus and self confidence.
Mainstream students may be invited to transition-related events and programs that students with IEPs are not intentionally excluded from attending. These can be similar to procedures involved in transition from early intervention to preschool, when family service plans change to individual education plans for the child, or school district events meant to estimate and welcome students ready to enroll in kindergarten.
Because most children experience some anxiety when moving on to the next grade, there are district-wide traditions as well as those developed from historical communities surrounding individual schools or brought in by specific principals. Some of these occur near the end of the school year, and some are necessary in the early weeks of each school year. The first few days of each school year are often a bit chaotic, as transportation and population problems get worked out.
Students may be short of sleep due to excitement or worry, or lost and confused finding their way around from the parking lot and to their classrooms. They may not know what to do if they get seperated from their classmates, lose their lunch or lunch money, or run out of time to eat. Classroom aides may not have been hired; hired aides may not have been trained in your child's special needs or way to communicate.
You may wish to take your child to 'walk their school' a week before the start of the new academic year. Check in with the office to see where the new classroom is located, and walk with your child from the office to the classroom. Learn the way from the classroom to the cafeteria, and walk to the gym and playground, too. Some children benefit from two visits to their school before it is filled with the sound and movement of other students and staff.
There may be dramatic differences in what is expected of students from one grade to the next. Schools that offer only a half day kindergarten may offer incoming first graders and their families an orientation day late in the Spring session of the school year.
As first graders they will have a lunch period, possibly different schedules and procedures for restroom breaks, and may be mixed in with older children at recess and when they ride the big yellow bus before and after school.
As students change grades, they may be walking to and from different areas of the school, and participating in assemblies or other special events. They will probably participate in different types of educational activities, music programs, library activities, and physical education classes.
Sometimes children with special needs have difficulties with transitioning between their mainstream classroom and resource or special education classroom. Even if they are involved and interested in what they are doing in one classroom, they may not wish to change rooms if they have to walk into the middle of an activity their classmates have already started.
Bringing support into the mainstream classroom is often easier on students than having them change classrooms. The changes also reduce the time the child is able to learn - even a five minute walk can take fifteen minutes of education time away from the student. These wasted half hours are practically invisible in IEPs that cause a student to leave and return to their main classroom.
Children who love the teacher they have may struggle with the thought of moving on to someone else who does not yet know and cherish them. Those who have had personality conflicts with their present teacher, or whose teacher seemed indifferent to them, may believe that they will continue to be singled out negatively or lost in the crowd in future years. Warming up to a new teacher - and teachers warming up to their new students - can take a significant amount of time.
Older children sometimes dramatize the differences between one grade and the next, and younger children may misunderstand what they hear. My daughter was quite confident in her academic skills at the end of one year, and was looking forward to the next, especially after her classroom teacher's charming orientation party - until a student on the school bus told her she would have to learn to read backwards in the next grade.
For students who have struggled and found insufficient support and encouragement during their present school year, or have not accepted the encouragement and support offered, transition to the next grade can seem overwhelming, and the fear that they will be held back can seem worse.
Families of students with developmental disabilities may find increasing resistance to their children being included and supported in regular classrooms in their neighborhood schools. It is common for administrators to promise the child will be offered better opportunities after they spend time 'catching up' to mainstream peers, or that the child needs to be removed from the mainstream classroom because they have gone as far as they could in the lower grades and the next year will be too complicated or advanced for them.
Transition planning often happens at the end of a school year, even when IEPs are written in Fall or midyear. School administrators and teachers are very busy as the school year comes to a close, and may wish to postpone discussions about support and scheduling until school starts in the Fall. They may insist that students with IEPs can not know who their teacher will be the next year even as they hand out drafts of classroom rosters to those teachers.
Talk with families of older students about the qualities of each teacher at your child's next grade level, and if possible, chat briefly with each one. You may wish to volunteer at the school for an event or helping in the classroom so that your visit is not intrusive or time consuming. Teachers may have their hands full with the dozens of parents whose children they currently teach, and be overwhelmed with the concerns of parents of prospective students.
Many schools schedule group parent conference nights in the Spring to introduce families to staff and to learn about what is taught and what happens during the coming school year that you may then pass along to your son or daughter.
Listen to what your child mentions about their school day. If you have a communication notebook between home and school, let that be an enhancement rather than a substitute for what your son or daughter communicates. Using a calendar or schedule, you might want to ask what two or three things were your child's favorite activities during the week.
It is important that you reassure your children that they will do just fine in the coming year, and that you are looking forward to the adventure, even though you had the same concerns and worries when you were that age. If your child has dreams and goals that seem out of reach, show them how some small steps during their school days are leading them toward their goal. Achieving a dream is the last step of many that are all equally important to enjoy or invest with hard work.
If your child is experiencing anxiety about the next grade, ask friends and family to avoid sharing horror stories and to speak positively about their school experiences when your children are listening. It's important that they hear that some excellent teachers have different personalities than children might have learned to expect in other caregivers. Reassure them that there is no problem that will be too difficult to get through together, and don't invest excess drama in their fears. We should all be expecting our best time ever when we prepare for transitions.
Browse at your local bookstore, public library or online booksellers for reassuring stories for children and parent information about
Preschool, Kindergarten and Elementary
Transition
.
Choosing Sides on School Inclusion
by Jillian Benfield, Communications Director, Down Syndrome Diagnosis Network
https://www.huffingtonpost.com/entry/choosing-sides-on-school-inclusion_us_57ba1a52e4b007f18198d771
Kindergarten Transition
https://www.bellaonline.com/articles/art49718.asp
Before the First Week of School
https://www.bellaonline.com/articles/art52101.asp
Recess Skills for Children with Special Needs
https://www.bellaonline.com/articles/art432.asp
Accessible Playgrounds and Naturally Integrated Play Areas
https://www.bellaonline.com/articles/art51542.asp
You Should Also Read:
Universal Design for Learning - Access to General Education Curriculum
Transition to Preschool from Early Intervention
Homeschooling Children with Special Needs


Related Articles
Editor's Picks Articles
Top Ten Articles
Previous Features
Site Map



Follow @DownSynAdvocacy
Tweet





Content copyright © 2022 by Pamela Wilson. All rights reserved.
This content was written by Pamela Wilson. If you wish to use this content in any manner, you need written permission. Contact Pamela Wilson for details.