When Parents Are Not Their Child's Best Advocates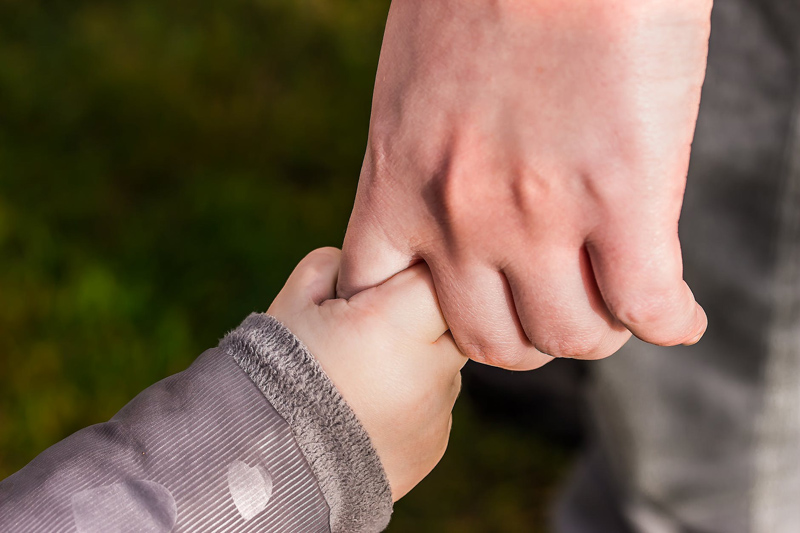 Families whose child with a developmental disability has been in school for a few years sometimes wish they had sought professional help with their advocacy as their child transitioned into kindergarten. Looking back, some parents say they were not actually their child's best advocate at that time.
Parents of preschooler with Down syndrome or other developmental disability learn that the transition to kindergarten means negotiating an educational placement and support for their child with administrators and staff who often have long experience and training in the process.
In many places, local advocacy groups and organizations like The Arc may offer just the information and training the parent needs to understand the options available to their child. Sometimes staff from their child's mainstream preschool or special education classroom, the parent of an older child with the same diagnosis, or a professional advocate will be there to advise parents during the transition process. These relationships are often temporary and rarely ongoing through the child's first year.
Although a parent has been and always will be their child's best advocate, they may not be the best person for the job on certain occasions even when they have done their homework and worked hard to build healthy relationships with staff and administrators. Even the most committed and prepared parent may be misdirected, stopped or co-opted by determined and experienced professionals focused on budgets or maintaining the status quo.
Some parents may accept a school district's recommended placement even if it is not appropriate or effective due to differences in culture, language, or their own experiences at school. Dealing with professionals who use education-related legal jargon, unfamiliar words or acronyms that support the confident statements they are making can be both persuasive and intimidating to any parent.
As adults talking together about a child's best interests, it can be easier than anyone expects to go along with staff and administrator recommendations and comfortably fit into the education hierarchy by compromising and collaborating, with unfortunate results for the student. Sometimes a parent is adjusting to hearing the results of a first school evaluation or IQ test and has not regained their equilibrium.
Without an outside advocate's support, parents' views of their own child's potential may be diminished and lowered expectations may change their attitudes about their child at home as well as school. Behavioral changes due to inappropriate placements or inadequate classroom support and accommodations may persuade parents that administrators and staff were correct in their assessment and recommendations despite all previous evidence to the contrary.
Parents may have used up their last bit of patience working on their advocacy efforts and have less time to spend with their child at home. This and other stress can have a negative impact on the parent-child relationship and be as much a challenge for the child as the actual diagnosis. Relationships between siblings can also deteriorate as children bring home stress and maladaptive behaviors from inadequate school placements.
Because a great deal of the advocacy information available to parents is written as though they should take on full responsibility for working things out with the school district, they overlook the option of seeking an outside expert. No matter how supportive a classroom teacher is of evidence-based effective support and inclusive placements, it is up to parents to develop the IEP that works the best for their child. Staff is unwise to go against an administrator's recommendation.
The process may become very frustrating as outside evaluations and onsite observations by privately paid experts, carefully scheduled by parents, can be subverted by out of date or lost paperwork, cancelled meetings and last minute changes that are inconvenient only for families. Being your child's case manager is a more time-consuming, unsatisfying and irritating process when there is true resistance from those who will be carrying out the IEP.
Another difficulty may be that although your advocacy efforts have been successful, putting yourself in an adversarial position with your child's school district can cause staff anxiety, day to day conflict, or unforeseen difficulties in later years. An outside advocate may be able to deflect negative feelings being directed at families or students.
Families deserve to have access to independent advocates who will work in the best interest of their children, eliminating inappropriate barriers in communication among adults at the table and ensuring access to appropriate opportunities and support for students. Multicultural outreach and culturally relevant parent education can make a big difference in the success that children with disabilities experience at school. Mainstream classrooms should reflect the true diversity of their communities. Children in a diverse neighborhood who have inclusive classroom placements should reflect the diversity of their neighborhood schools.
Browse at your public library, local bookstore, or online retailer for books like:
Wrightslaw: All About IEPs
or
50 Ways to Support Your Child's Special Education: From IEPs to Assorted Therapies, an Empowering Guide to Taking Action, Every Day
Why Schools Usually Say "No!"
https://www.wrightslaw.com/blog/?p=8330
Addressing Down Syndrome Awareness Month as the Parent
of a Child with Special Needs by Eliana Tardio
https://www.mamiverse.com/down-syndrome-awareness-month-special-needs-eliana-tardio-25441/
The Bates Motel: IQ Tests: A Little New Perspective and Some (Possibly) Useful Information
https://networkedblogs.com/I9OMS
10 Things To Look For In A Special Education Attorney
https://www.friendshipcircle.org/blog/2013/02/04/10-things-to-look-for-in-a-special-education-attorney/
You Should Also Read:
IEP Goals for Children with Special Needs
IEP Meeting Cancellation Frustration
IEP Preparation - Teacher Support


Related Articles
Editor's Picks Articles
Top Ten Articles
Previous Features
Site Map



Follow @DownSynAdvocacy
Tweet





Content copyright © 2022 by Pamela Wilson. All rights reserved.
This content was written by Pamela Wilson. If you wish to use this content in any manner, you need written permission. Contact Pamela Wilson for details.