IEP Meeting Cancellation Frustration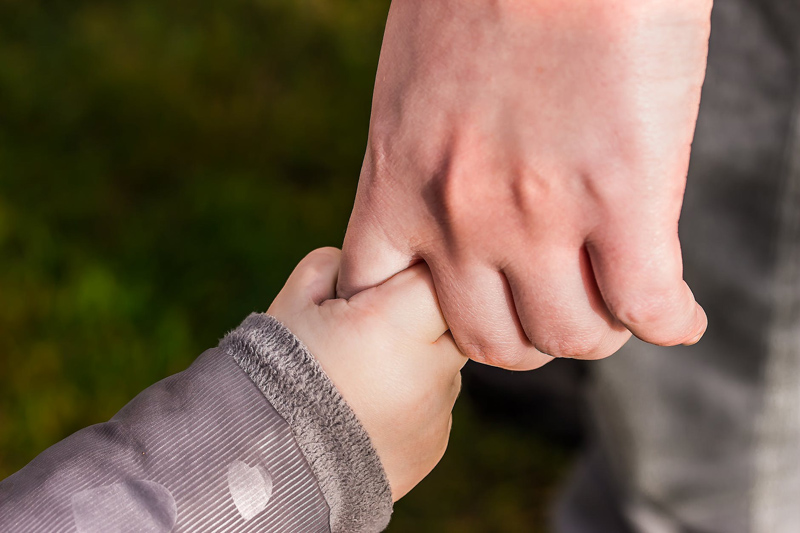 Scheduling and preparing for an IEP (Individualized Education Plan/Program) or other staff meeting to discuss an education plan, parent concern or a student's progress only to have staff cancel with late notice can be frustrating. Parents may have difficulty getting time off work, or may miss events important to the child or siblings when staff set an arbitrary meeting time dictated by an administrator or their own family commitments.
Gathering and copying documentation, medical records, expert opinion and other paperwork takes up what should be family or personal time. Scheduling childcare and transportation for the student and siblings, and asking the favor of a friend as notetaker can be overwhelming responsibilities for a parent, who may not be able to recover momentum for a meeting that is postponed. It does not help if canceling the meeting seems to the parent to be a disorienting or delaying tactic by the school district.
When teachers canceled at the last minute it was due to a variety of reasons - family matter, exhaustion, car problem or other repair at home, their own child's school meeting or event, or they had been told by an administrator that it was not a good time for the administrator but the administrator did not want to be the one to cancel. A teacher can feel inadequate to the challenge of teaching a student with an IEP and needs to develop confidence through experience.
The end of a term or grading period is a time when teachers spend unpaid time with paperwork and planning the next unit, in addition to their regular tasks - not that these are valid excuses to cancel meetings with parents at the last minute, but it's something to consider. There is really no time in the school year when a teacher has little to do.
I always brought a coffee cake or more healthy snack for staff when we had meetings scheduled after school - and if possible I would briefly speak to each one personally the week before the meeting.
I had also heard from teachers who became friends that it is so stressful to be at a meeting where they are standing between the wrath of parents and the wrath of administrators, they would feel sick the whole day before a meeting was held - and they always felt sick at meetings, no matter how calm and friendly it was.
They only wanted to be teachers to plan lessons and spend time with students and dreaded dealing with administrators or families with special requests (more frequent from mainstream parents than parents of students who were included and accommodated).
In the primary years I did have meetings with staff after the school year ended, most years - and a couple of times I had meetings just before the next school year started, and that was very stressful for me because I would either spend the whole summer wondering what would really be implemented or there would be insufficient time to plan the week before students started school.
The most frustrating late cancellations were when an outside expert would agree to attend - and twice in those circumstances the meeting was canceled the same day. We met at the school but no one else was there.
When my son was in kindergarten, we had a meeting late in the year to confirm and plan his first grade placement. Every staff member made an effort to be there - but the principal did not show up. He had even been in his office when one staff member picked up her mail and said, "See you in 15 minutes."
The teachers and therapists took the materials I brought to the meeting and we went through them together. At the next meeting, when the principal brought an administrator, I knew how to support each point I made - and my son's placement was set for the next year. It seemed later as though there was some amount of sabotage from administrators and staff not involved in the first meeting, as if they felt I had cheated somehow in using the law to find the support and placement that turned out to be of great benefit to my son.
I remember one administrator telling me that the law said a student was entitled only to an adequate placement: not the best placement or even a good placement, and it was up to them to decide what adequate meant. Her understanding seemed to be that he was entitled to the least adequate placement rather than the least restrictive environment, and that if he made no progress at all that was a reflection of his low functioning and low potential.
We know it is not helpful to be angry for hours or stay awake half the night trying to figure out whether a meeting was canceled due to incompetence, evil, avoidance or harassment. But it often takes a bit of time and distance to shed those negative reactions and get back to who we are meant to be. My mom used to tell me the best revenge is to walk away from a situation like that and to have a great day.
It does help to recognize that the school district representatives who are creating more difficult challenges for a child than a diagnosis may also be involved in dysfunctional relationships and behaviors in their personal lives. We may be seeing the very best effort of everyone involved.
Browse at your local bookstore, public library or online retailer for books like
How to Differentiate Instruction in Mixed Ability Classrooms by Carol Ann Tomlinson
or
Emotional Vampires: Dealing With People Who Drain You Dry
You Should Also Read:
IEP Goals for Students with Special Needs
Overpreparing for the IEP Meeting - Humor?
IEP Preparation - Teacher Support


Related Articles
Editor's Picks Articles
Top Ten Articles
Previous Features
Site Map



Follow @DownSynAdvocacy
Tweet





Content copyright © 2022 by Pamela Wilson. All rights reserved.
This content was written by Pamela Wilson. If you wish to use this content in any manner, you need written permission. Contact Pamela Wilson for details.