Focus on the Positive with Coach Diana Blake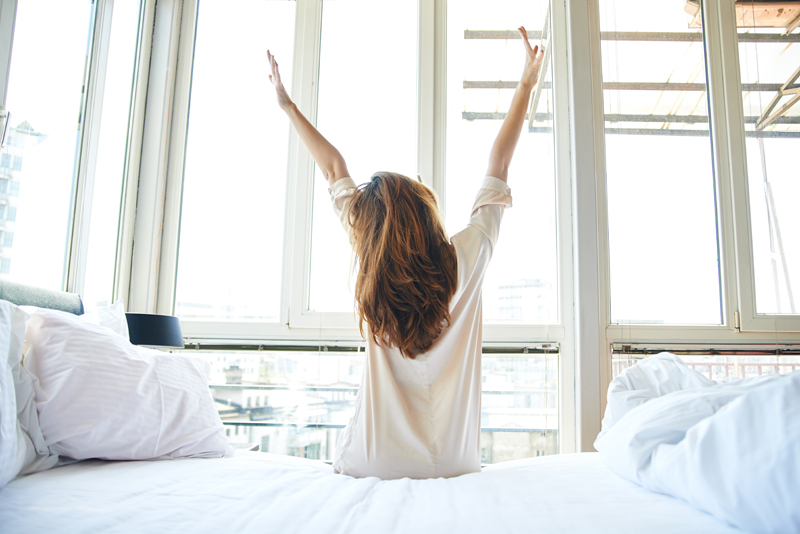 Have you moved to a new city, started a new career or are you facing retirement? There's one true thing about life, change is inevitable. It's not unusual to feel lost when we step into uncertain territory.
Last week we talked to Coach Diana Blake of New Leaf Coaching, LLC who specializes in helping people move from one life stage to the next. Diana's expertise includes weight loss, fitness, personal image update and organizational skills. She also helps clients identify and develop new interests and life goals.
This week we're continuing the conversation.
BELLA:
You've overcome many challenges in your life, what is the greatest lesson you've learned?
DIANA:
I think perhaps the greatest lesson I have learned in life is that if you are going through a rough spot in your life over which you have no control, it will pass. I don't mean to say that it will pass quickly and easily. I even don't mean to say that you will survive it. What I'm saying is if you can't control what is happening to you, just hang tight and it will pass -- the pain, the uncertainty, the embarrassment, the anger, whatever. All things come to an end. Focus on the positive and plan for the future.
On the other hand, when there has been something I wanted to accomplish and the going got rough, I found that persistence was my most valuable asset. I don't think I am particularly smart or particularly talented to have accomplished what I have. I just
try
hard and I
keep on trying
. I think it is possible to try harder and longer when you feel you are being successful so as you try, look at the big picture and focus on how much you are learning and how much closer you are getting to your goal every day, every minute, and you will gain confidence. You are making progress not only every time you act but every time you think. Most importantly, you are making progress every time you
fail
! So don't let the fear of failure stand in your way!
BELLA:
Many of your clients are older people. I have recently entered my middle years and I've noticed some of the goals I would have given my eyeteeth for just ten years ago, aren't as exciting to me anymore. Have you encountered this with your clients and do you have any advice?
DIANA:
I have encountered this in my own life as well as in the lives of my clients. This shift in priorities tends to occur as people grow older and begin to visualize the future and contemplate their lives as a whole. It is also often triggered by a serious illness or the death or illness of a loved one. In any case, when people begin thinking about their lives, they begin to reflect on the meaningfulness of their lives. When they find they are no longer interested in the goals they once found exciting, they often feel restless and confused. It is as if they are drifting and have no purpose. At this time in your life, my advice is to take heart -- periods of confusion usually precede periods of immense growth!
Work on identifying new goals that are more meaningful to you now with your new and improved focus on the future. Don't waste time with regret -- your previous goals were developed when you were a much different person than you are today. They made sense to you at the time and have brought you to where you are now.
BELLA:
You have many interests and hobbies, what do you want to learn next?
DIANA:
I have a quote from Isaac Newton hanging in my craft room that captures how I feel about learning: "I do not know what I may appear to the world, but to myself I seem to have been only a boy playing on the seashore, and diverting myself in now and then finding a prettier shell or a smoother pebble than ordinary, whilst the great ocean of truth lay all undiscovered before me." The idea of having such a huge world before me to discover is exhilarating to me; it is a continual source of wonder and beauty. Some possibilities for projects in the future are multi-instrument music composition, using buckram to create a costume headpiece, travel to Greece and Egypt, and creating a Windows software application.
BELLA:
What book are you reading right now?
DIANA
I love reading and I love discussing what I read even more, so I belong to a book club that meets monthly. We haven't decided on a book for this month yet but the last book I read with the club was called
The Tipping Point
by Malcolm Gladwell. Some other notable books I've read this year are
The Better Angels of Our Nature
by Steven Pinker and
My Own Country
by Abraham Verghese. I also like listening to audio books on academic subjects in my car while I'm driving. I'm especially fond of
The Great Courses
series!
BELLA:
How can readers contact you?
DIANA
You can email me at diana@newleafcoaching.net or call me at 443-832-3373 for questions or comments or if you'd just like to connect! I conduct coaching sessions in person in Columbia, MD and over Skype and the telephone in the US and Canada. To learn more about me and my program, please browse my website at www.newleafcoaching.net. You can also check out my Facebook Page at www.facebook.com/NewLeafCoachingLLC where I have a free advice column. I hope to hear from you soon!
***
This concludes our interview. Thank you Coach Diana for stopping by and sharing with our readers!


Related Articles
Editor's Picks Articles
Top Ten Articles
Previous Features
Site Map





Content copyright © 2022 by Leah Mullen. All rights reserved.
This content was written by Leah Mullen. If you wish to use this content in any manner, you need written permission. Contact Leah Mullen for details.