Translations about Childhood Disabilities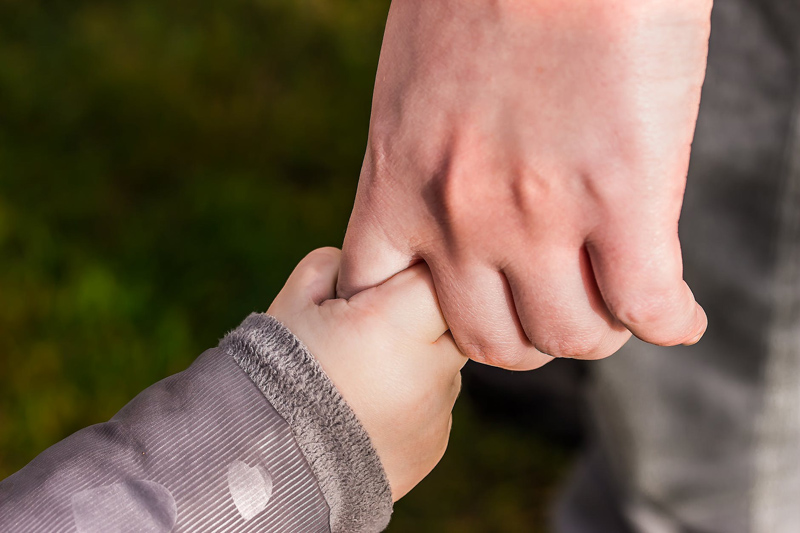 When my son was receiving services from an early intervention center, I overheard staff talking about the language challenges they had with of the mother of a new baby with Down syndrome whose family spoke only Spanish at home. When I expressed interest in meeting her, I was told that they had contacted a translator who would be available to tell her about her child's challenges and the early intervention services that were recommended. I suggested that the translator be given the information that I provided to other families of babies and toddlers who participated in the EIC's programs, but this was discouraged, probably because funding did not cover training, only translation. I know it's better to educate translators about disabilities before they translate for parents of children with disabilities.
I offered to contact local Spanish-speaking communities through weekly newspapers and advocacy organizations to find information about Down syndrome in Spanish, but staff confided they were not comfortable providing information that was not available in an English translation because they would not know how reliable or accurate the source might be.
I did contact the national Down syndrome advocacy organizations, and was told that the Down syndrome group in Los Angeles had Spanish-language resources. When that material arrived, I photocopied the articles for the early intervention center as well as sending them to local editors of the Spanish-language newspapers and magazines. What is written in a parent's first language often communicates more than the individual words used. It is also important to remember Spanish is spoken in many different cultures and countries, and there may be great diversity in child-rearing beliefs, religion, and other traditions, within the population of every town and nation.
That mother was the only mom the EIC staff did not invite me to talk with about her beautiful baby with Down syndrome. My son moved on to preschool but that woman I never met stayed in my heart for years. Attending disability-related advocacy events and parent group meetings, I did not see other parents who reflected the diversity of the community or my own family. I started asking presenters and organizers how the could include families who did; and asked politicians at local events where they would send families from different communities for information and support for their children with disabilities. Other parents who were raising children with Down syndrome translated my article Welcoming Babies into Spanish and French, or posted their own translations on Down syndrome information websites in Japan, Scandinavia, and other countries.
I wrote a few columns for the Northwest Ethnic News hoping to get information about Down syndrome and developmental disabilities out to all communities. Soon afterward, our regional Arc applied for and was granted funding for multicultural outreach coordinators. Just as the diversity our children bring to the world benefits the whole community, families with diverse cultures and languages enrich our disability community. Reaching out to more families by providing links to reliable information with comments in multiple languages helps English-speaking advocates provide better service to everyone who contacts them, too.
Even in what seem to be homogenous communities there can be challenges due to differences of opinion and experience. Respect rather than tolerance is a sign of a healthy community, but at home or around the world, individuals can only start from where they happen to be when we meet. Speaking a common language does not guarantee understanding or trust. We can find kindred spirits among those who have grown up speaking a different language at home, who may share cultural traditions that we find familiar because they are so similar to our own. We can also find dear friends whose different perspective is just what we need to get on with our lives in a more positive direction.
As my son graduated to our local school district to neighborhood classrooms, many of the small accommodations for transitioning ESL (English as a Second Language) students were amazingly helpful for him in mainstream classrooms. He found his closest friends among children who brought their own diversity to their relationship. We should have had the opportunity to know that mother I never met and her family, who would have added to the richness of our experience as much as we would have added to theirs. This is the best reason to make sure that translations are available and appropriate to every parent and child as we build a better world for our families together.
Browse at your public library, local bookstore, or online retailers for books that have been translated to other languages, like:
Bebés con síndrome de Down: guía para padres, or Bienestar mental en los adultos con sindrome de Down: Una guia para comprender y evaluar sus cualidades y problemas
You Should Also Read:
Bilingual Children with Down Syndrome
Advocating in Multicultural Communities
Advocating for Inclusion - Unexpected Benefits


Related Articles
Editor's Picks Articles
Top Ten Articles
Previous Features
Site Map



Follow @DownSynAdvocacy
Tweet





Content copyright © 2023 by Pamela Wilson. All rights reserved.
This content was written by Pamela Wilson. If you wish to use this content in any manner, you need written permission. Contact Pamela Wilson for details.