28 Day "Get it Done" Challenge with Sheila Hawkins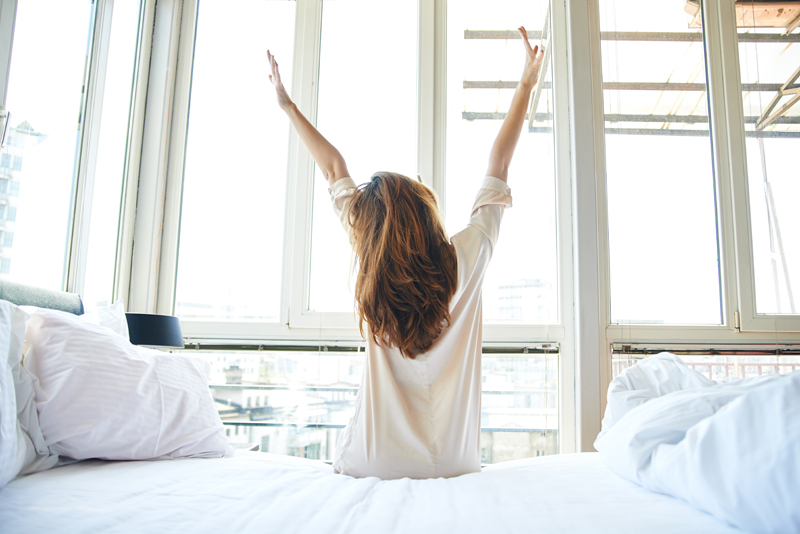 For more than a decade Sheila Hawkins, owner of the Third Eye Group, has been helping solopreneurs and entrepreneurs organize their space and time. Her services include time management coaching, office organizing, productivity training, and project management.
In December of last year, Sheila, issued a 28 day "Get it Done" organizing challenge for women solopreneurs. Recently we caught up with Sheila to talk to her about the results.
BELLA:
What was the outcome of the December organizing challenge?
SHEILA:
A few participants had a hard time getting started with the Challenge and needed a bit of a jump start to get things moving. One of the very first things the Challenge had people taking on was eliminating the clutter from their work spaces, which was quite effective. Everyone felt a bit [of] relief with it gone. One woman sent a testimony saying that she could automatically tell the difference once the clutter was gone. Her thinking was much clearer and she was able to work in her space without that heavy energy the clutter brought to the space.
Overall, everyone who participated got a chance to see themselves; how they're spending their time, more aware of the time they're wasting on things like email and set up structures around email to keep from wasting time and having an overflowing inbox by unsubscribing from lists that no longer serve them. When it came to looking at how they all had been spending their time, the group was split between time wasters and the things they do to procrastinate and spending time on things that are urgent, which ended up being urgent because they didn't plan for them. Thinking the deadline was a ways away, they didn't work on those things. Now they're aware of how they were wasting time, the habits that weren't supporting them, and have created new ones to help shore them up.
BELLA:
Why is organization important for business owners?
SHEILA:
Without an organized environment and schedule, business owners will find things dropping through the cracks time and time again. Simply put, time is money. If you're wasting time looking for something in your files or on your computer, that's time that you're not spending on clients, and it's costing you money. I've seen business owners lose money simply because they didn't have an accounting system in place. The absence of an accounting system cost one client upwards of $3,000 because services hadn't been invoiced. Without systems to support you, you end up reinventing the wheel instead of focusing on the money making tasks that keep your business flowing.
BELLA:
What's the most common organizing challenge you've seen among your clients?
SHEILA:
I'd have to say the most common challenge is not having a filing system in place. Paper is everywhere and nothing can be found. That one thing costs some people 1.5- 2 hours per day, which they spend just looking for things.
BELLA:
What have been some of your own organizing challenges?
SHEILA:
I can't say that I have any challenges when it comes to being organized, but I am challenged when it comes to delegating the things that I don't have to do. It's hard to let go some times.
BELLA:
If your to-do list is a mile long is it REALLY possible to feel like you're done at the end of the day?
SHEILA:
Yes, it's possible, but not with the mile long to-do list. You have to purge your to-do list and your calendar too. Get rid of everything that isn't directly related to your goals or what you're up to for the year. Then, delegate the things that don't have to be done by you. Invest the time in teaching someone else how to handle those things so that you can be free to do the things that make you money. Same thing goes for your calendar. If something isn't important, it doesn't deserve your time. Period.
BELLA:
Do you advocate a paperless office? Why or why not.
SHEILA:
I'm all for paperless offices when it serves the person/people in the office. What I mean by that is, if your personality is one that fits the use of electronic tools, then they should work well, once you find the tool for you. If you're someone who doesn't have that type of personality--you don't even like technology, have trouble using it for example, then a paperless might not be the right solution for you. I like the idea because it's cuts down on the #1 culprit in any environment--paper.
***
This concludes our interview with Productivity Expert and Coach, Sheila Hawkins. For more information visit https://thirdeyegroup.net or call 313.475.0212. Sheila regularly hosts productivity chats via Twitter. Follow @ThirdEyeGrp for details.


Related Articles
Editor's Picks Articles
Top Ten Articles
Previous Features
Site Map





Content copyright © 2023 by Leah Mullen. All rights reserved.
This content was written by Leah Mullen. If you wish to use this content in any manner, you need written permission. Contact Leah Mullen for details.