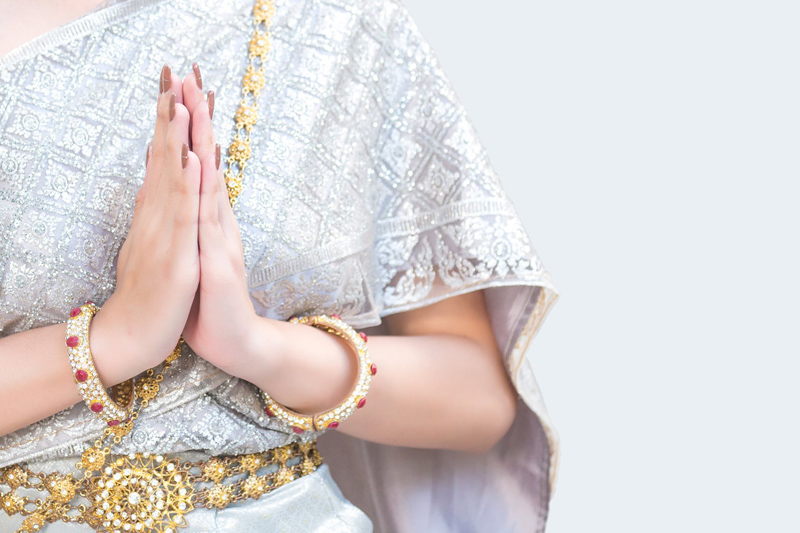 Massaman Curried Rice (Khao Phat Krung Kaeng Massaman)

One of my favourite Thailand ingredients is the local smoked dried shrimp. The flavour explodes with a lovely smokiness. You can smoke dried shrimp over a low fire and smoking wood chips on your barbque at home. Be sure and use large meaty high quality dried shrimp and not the tiny hard small inexpensive ones.

For the massaman curry paste:

1 tsp coriander seeds
1 tsp cumin seeds
2 whole cloves
6 peppercorns
1 whole star anise
2 cardamon pods hulled
6 shallots, chopped
1/4 cup chopped garlic
1 tsp kapi (shrimp paste) roasted until aromatic
1 Tbs minced galangal
4 red Thai chiles, chopped
1 stalk lemon grass
2 kaffir lime leaves slivered
1/2 tsp ground cinnamon
1 tbs oil

For the rice
4 cups Jasmine rice, cooked cold left over
1 cup chicken, seafood or tofu cubed
1/3 - 1/2 cup smoked dry shrimp if available*
1/2 cup yardlong beans, slightly steamed

1/2 cup daikon, juilenned, slightly steamed
1 tsp peanut oil
fish sauce to taste

*smoked dry shrimp is trypical in Southern Thailand and simply wonderful!

Garnish
6 spring onions, sliced
cilantro leaves
2 tablespoons chopped toasted raw peanuts
Lime wedges

Condiment
nam pla phrik (sliced chiles in fish sauce)

To make the massaman curry paste:

Heat wok, add 1 tsp of oil, add the shallots, garlic, galangal, chiles, lemon grass stir fry for a couple of minutes to soften the shallots. Remove from wok and set aside to cool.

Place Kapi in a tin foil open pouch and place in toaster oven until aromatic (open window first!).

Place, cardamon, coriander seeds, peppercorns, cumin seeds, clove and star anise in a skillet and dry roast by keeping the spices moving in the wok until fragrant. Cool.

Grind spices in a spice grinder.

Place all the spices including the ground cinnamon, kaffir lime leaf, shallot-garlic mixture, and kapi, into a mortar, and pound with pestle to a fine paste consisitency.

For the rice:

Heat the wok, add oil and swirl to coat sides and bottom, add the chicken, seafood or tofu and brown lightly. Remove and set aside.

Place the remaining 2 tsp of oil in the wok, add the massaman curry paste fry until fragrant.

Add the rice to the massaman curry paste, stir fry incorporating the paste into the rice coating each grain. Add chicken, seafood, or tofu, plus dry smoked shrimp if using, and vegetables, continue stir frying, but don't mash the rice, use gentle scoop over type movements to rotate the rice in the wok until totally hot. Add fish sauce and toss a few times to incoporate into rice.


Serve garnished with the spring onions, cilantro and chopped peanuts.

Serve with lime wedges and nam pla phrik so each person can adjust to their taste.

Serves 4.


You Should Also Read:
Thai Table Condiments


Related Articles
Editor's Picks Articles
Top Ten Articles
Previous Features
Site Map





Content copyright © 2023 by Mary-Anne Durkee. All rights reserved.
This content was written by Mary-Anne Durkee. If you wish to use this content in any manner, you need written permission. Contact Mary-Anne Durkee for details.