The Conversation Continues with Coach Gladys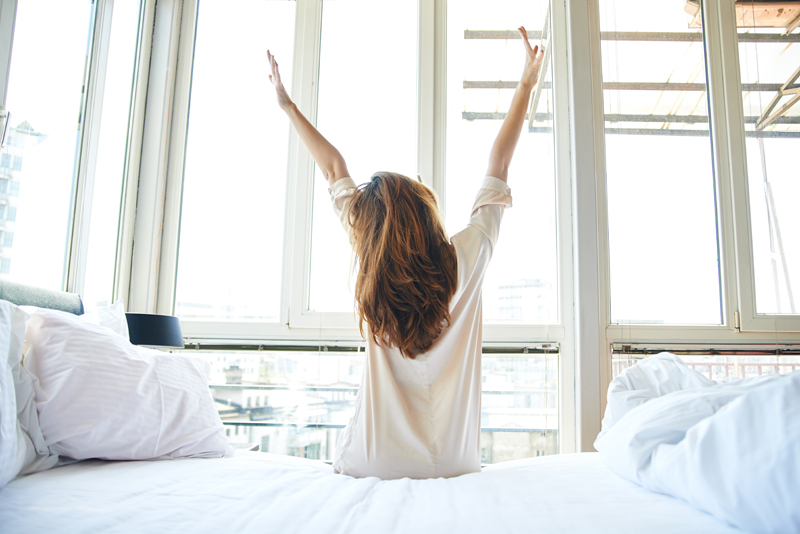 Last week Gladys Anderson, life coach and author of the book Master the Genie within: Uncover, Embrace and Celebrate the Real You, talked to us about thinking BIG. While thinking "Big" is subjective, there are some common things many of us experience when pursuing a great dream.

For example, we experience that negative voice inside of our own heads. Gladys calls her inner critic "Negative Nelly." One way to quiet the negative voice is to literally shout back at it. "If I'm in public my shout is silent," says Gladys, "and when I'm alone I actually yell at her and pretend I'm brushing her off my shoulder like the pest she is."

This week Gladys is joining us again to continue the conversation.

BELLA: Tell us a little about your coaching practice.

GLADYS: I started my coaching practice after years of working as a marriage and family therapist. The catalyst for my coaching practice has been the plethora of brave, talented, successful women who come to me for therapy. What I soon discovered in my therapy practice was that most of these women didn't need traditional therapy. A lot of times they were looking to be heard, validated and supported. They had what I call "self-care" problems. Frustrations, fears, doubts and unrealistic expectations of themselves and others overwhelmed their lives. I teach women that self-care is the key to uncovering who they really are, to fulfillment, joy, and confidence.

BELLA: You talked about Negative Nelly last week, can you give us another practical tip for quieting or ignoring our inner critic?

GLADYS: Some days, Negative Nelly [gets] to me. Despite the fear and self-doubt, I [push] through...And in doing so, it has now paved the way for me to coach women about such things as limiting beliefs, the roles women assume, and how negative messages we receive early in life affect our relationships and the relationship we have with ourselves.

When I coach women about fear, self-doubt, frustrations and unrealistic expectations, it's not only because I have the training,I also personally know what it means to live in limbo, not realizing my full potential, putting my desires on hold while taking care of everybody but me.

Another way to get Negative Nelly off your back is to use positive affirmations to counter the messages Nelly is trying to embed in your mind.

BELLA: Can you give us an alternative to creating a vision board? Could I perhaps write my vision in story form?

GLADYS: We know a vision board is a collection of images, quotes, etc. that we pin to a bulletin board and place it in a prominent place where we can see it. A vision board is a wonderful way to keep your goals in front of you to manifest what you desire most.

For some people, creating a written vision of what you want to achieve is preferable to the traditional vision board. When writing your vision, include as much detail as possible. For example, if your vision is to buy a house, write out in vivid detail where you want to live, the kind of house you want, how many rooms, the layout of the room, the color of your bedroom, etc.

Imagine what it feels like to walk through the door; imagine what it feels like walking through the door placing your keys on the table in the hallway; imagine what it feels like to sit down in your dream kitchen having your morning coffee.

Once you have your vision written, similar to a vision board, you want to keep it in a prominent place so you can focus on your goal and begin to experience the emotion of achieving it. When you experience the emotion attached to your vision you are tuning in to the Universe and getting closer to manifesting what you want.

BELLA: Tell us more about the "genie" concept from your book.

GLADYS: Most of us have heard the story of the mystical genie that lives in a bottle that will grant you three wishes if you're fortunate enough to find one. My take on the genie is a little different. In my book, Master the Genie Within: Uncover, Embrace and Celebrate the Real You, I use the genie as a metaphor of the power we all have within us to fulfill our own wishes.

BELLA: Do you believe in magical influences that lead to success?

GLADYS: No, I don't believe in magical influences unless your own powerful beliefs about yourself propel you to take the necessary steps to insure your own success. All the magic in the world won't insure your success unless you have within you the courage and conviction to pursue your dreams.

BELLA: What is the title of the last book you read?

GLADYS: I just finished reading The Twelve Tribes of Hattie by Ayana Mathis. It's not a novel. It's the stories told from the perspective of Hattie and each of her twelve children. It's a story of their struggles, fragility and the complex human spirit. A lot of people might find the book depressing but from my perspective as a therapist, I clearly see how the lack of connection and emotional turmoil led each of the characters to unfulfilled, chaotic and secret lives.

BELLA: How can readers contact you?

GLADYS: Anyone wishing to contact me can do so on my "contact page" at https://coachforyourdreams/contact

Here is my social media contact information:

FaceBook:
https://www.facebook.com/Coachforyourdreams

Google+:
https://gplus.to/coachforyourdreams/gladysanderson

Twitter:
https://twitter.com/gladysanderson

LinkedIn:
www.linkedin.com/in/gladysanderson

BELLA: Thank you again Gladys for stopping in to share!







Related Articles
Editor's Picks Articles
Top Ten Articles
Previous Features
Site Map





Content copyright © 2022 by Leah Mullen. All rights reserved.
This content was written by Leah Mullen. If you wish to use this content in any manner, you need written permission. Contact Leah Mullen for details.