7 Reasons to Drink More Water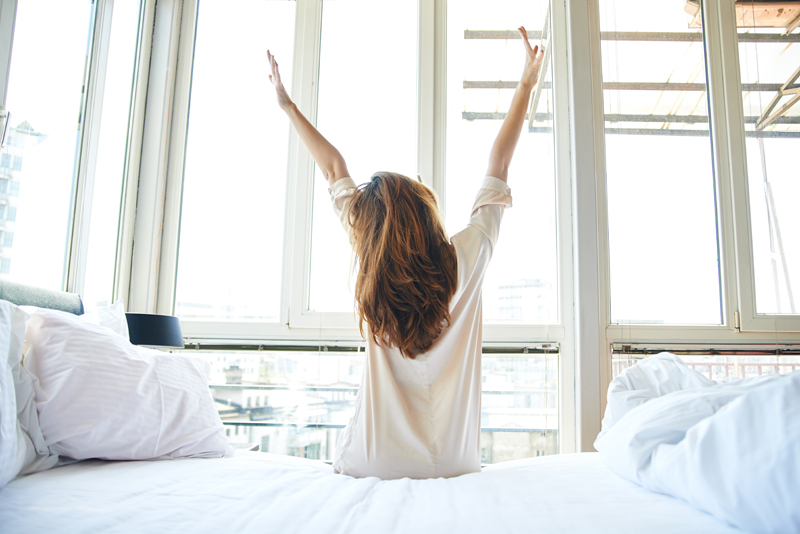 We've all heard that we should drink at least eight 8 ounce cups of water every day. However, according to the Mayo Clinic, this " 8 by 8" rule isn't supported by any hard scientific evidence. The rule remains popular because it's easy to remember. Current medical advice is to drink at least eight 8-ounce glasses of fluid (water, juice, tea, etc.) a day, "because all fluids count toward the daily total," according to the clinic.
I grew up in the 1970s and 1980s with the "8 by 8" water only rule, and while I've never managed to consistently drink 64 ounces every day, it's been my goal for decades. As of this writing I am up to five or six cups of water daily. Aside from a little soy milk over my oatmeal in the morning, I drink nothing else. I've come a long way from my fruit punch, orange juice and ginger ale days.
To be perfectly honest, I do not enjoy drinking so much. But when I think of all the good water can do, I say to myself: "Are you going to let your aversion keep you from reaping the many benefits?" The answer is always "no" and I down yet another cup—with a grimace.
Below are just a few reasons why I endure.


"Drinking water helps maintain the balance of body fluids. Your body is composed of about 60% water. The functions of these bodily fluids include digestion, absorption, circulation, creation of saliva, transportation of nutrients, and maintenance of body temperature."—Webmd.com



"Drinking two 8-ounce glasses of water before breakfast, lunch, and dinner while also cutting back on portions may help you lose weight and keep it off for at least a year."—CNN



"Many people often report that by increasing their water intake, their skin has a more radiant glow. Those who suffer from acne have reported the same results. Nothing will happen overnight, but even a good couple of weeks of increasing water intake should be enough for you to see how hydration affects your own skin."—UWhealth.org ( University of Wisconsin-Madison)



"Water leads to increased energy levels. The most common cause of daytime fatigue is actually mild dehydration."—AllAboutWater.org



"Ever notice how lifeless a house plant looks when you forget to water it? Just a little water and it seems to perk back up. Water is just as essential for our bodies because it is in every cell, tissue, and organ in your body. That's why getting enough water every day is important for your health."—Centers for Disease Control and Prevention



"One of the lesser known benefits of drinking water is that it helps keep your joints strong, healthy and lubricated. Your joints need moisture in order to remain strong and flexible, so that your movements are smooth and pain free."—Fitday.com (a free online diet journal and calorie tracker)



"Your body consists of 70% water and your brain is 80% water, if you aren't drinking enough water, you reduce brain function. You can also expect to see thinner skin and more fine lines and wrinkles."—Change Your Brain, Change Your Body by Daniel G. Amen, M.D.








Related Articles
Editor's Picks Articles
Top Ten Articles
Previous Features
Site Map





Content copyright © 2023 by Leah Mullen. All rights reserved.
This content was written by Leah Mullen. If you wish to use this content in any manner, you need written permission. Contact Leah Mullen for details.