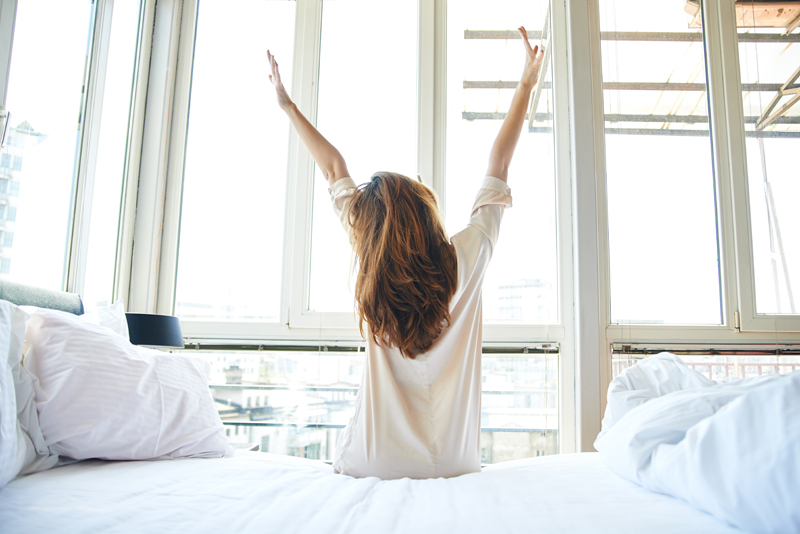 A light rain was falling, but not hard enough where I needed to close the window next to where I was sitting. It was a beautiful late spring morning and the wind blew just a little billowing the no-sew curtains I'd made myself a few weeks prior. I was having a smoothie made from at least four or five different vegetables and fruits. When I make a smoothie I don't use recipes so it's hit or miss. That day the combination I chose worked and the drink was absolutely delicious. As I sipped I listened to the playlist I've been building on Spotify.

The rain, the wind, the music all came together into one perfect moment. Absolutely perfect. Over my 43 years of life I'm certain I've experienced dozens of perfect moments. Many of them came and went without my realizing. Now I know better. I savored every second until the smoothie was finished and it was time to start my day. During the day I thought back on the morning fondly recalling the details.

Savoring is a skill I first learned about many years ago when reading the work of Martin Seligman, author of Authentic Happiness: Using the New Positive Psychology to Realize Your Potential for Lasting Fulfillment. Seligman says we can increase our overall happiness if we become aware of and savor happy moments, no matter how small.

According to an article on psychologytoday.com, by Hal E. Hershfield, savoring means taking positive experiences and prolonging and enhancing them. "Theorists have suggested that there are four components to savoring," writes Hershfield. The components are showing nonverbal enjoyment, staying in the moment while enjoying something and thinking about the event before as well as afterward. Finally if you tell others about the positive experience you extend the perfect moment even further.

"Savoring the moment is simple in concept. It means to fully appreciate whatever we're experiencing," writes Daniel H. Johnston on the Georgia Psychological Association website. "The problem is that in order to savor something we must be aware of it when it's happening and with the frantic pace of modern life, many enjoyable moments pass us by because we often are distracted from or inattentive to them. "

Of course Johnston is correct about the fast pace of modern life making it hard to appreciate moments. Here's what I do sometimes. I'll rush around and then when I get a breather I'll reflect on savor worthy moments of my day and then write it all down.

Keeping a journal is one way to savor perfect moments, taking pictures and scrapbooking are good ideas as well. I also keep a running list of all of the cultural events I attend. I want to be able to look back 20, 30 years from now and remember when Big Daddy Kane came to Bed Stuy and rocked Von King Park. By savoring I not only get to experience the perfect moment once, but over and over again.




Related Articles
Editor's Picks Articles
Top Ten Articles
Previous Features
Site Map





Content copyright © 2023 by Leah Mullen. All rights reserved.
This content was written by Leah Mullen. If you wish to use this content in any manner, you need written permission. Contact Leah Mullen for details.