Visualize Your Ideal Future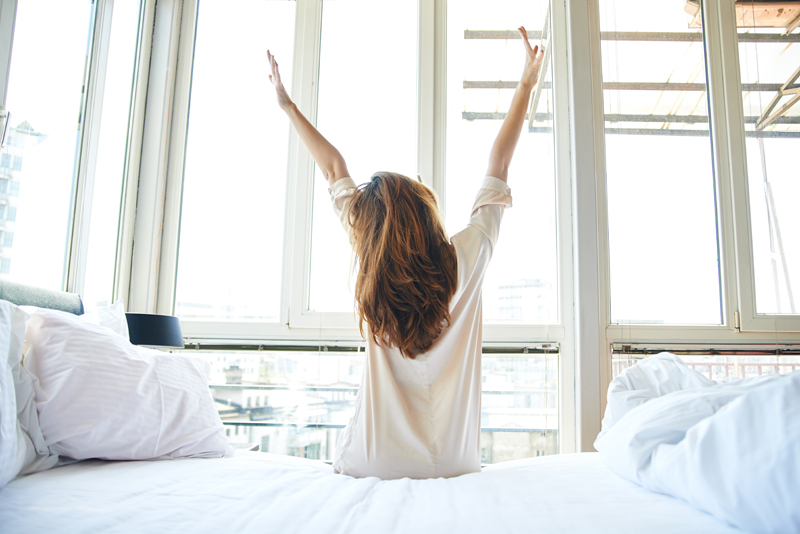 "Visualize this thing that you want, see it, feel it, believe in it. Make your mental blueprint, and begin to build."--Robert Collier


Combined with goal setting, visualization is a powerful self-help tool. According to an article on psychologytoday.com, a study examining the brain patterns of weightlifters found similar patterns whether the weightlifters were actually lifting hundreds of pounds or if they were just imagining they were lifting the weight. "In some cases," states the article, "research has revealed that mental practices are almost effective as true physical practice, and that doing both is more effective than either alone."

Reporting on findings by Russell James--a neuroscientist at Texas Tech University--an article on Forbes.com says that "70% of our brains are geared toward emotional and visual stimulation, while the rational side amounts to more like 20%." Which means having a related visual aid makes it easier for us to make decisions and achieve goals.

Based on my own lifelong challenge with visualization, I wholeheartedly believe this to be true.

A standard life coaching question is "What dreams did you have as a kid? What did you see yourself doing when you grew up?" Answering this question can provide the key to your life purpose. Only my honest answer to the question is that when I was a kid I had no future dreams or visions. I wanted to leave the small town where I was raised, but I never actually imagined or visualized myself anywhere else. As a child I tried to make the most of life as it was presented to me then, everything revolved around my life at school. I never imagined myself as an adult. I never said or thought "When I grow up I'm going to..." When push came to shove I chose journalism as a major in college, and was uneasy with that decision for the next two decades. I could just never see myself as a full-time writer. I had no vision, no internalized blueprint and I vacillated jumping from job to job.

After close to eight years as the life coaching editor here, I've done enough research to know the importance of visualization. It is absolutely critical for success. Having a vision--a mental picture of your ideal life--can help you make better decisions and keep you motivated and on track no matter what life throws your way.

So while I got a very late start, I'm learning my lesson now. A few years ago I started out with small vision board on Facebook. I had maybe 10 pictures. Then last year I started looking for images to go with my goals on 43things.com and joined Pinterest where I have hundreds of pictures pinned. Two weeks ago I took my husband and kids to a nearby discount store to purchase poster boards so we can make vision boards the old fashioned way by cutting and pasting pictures together making an inspirational collage.

Vision boards are only one tool I use to create mental pictures of my ideal future. I also use daily affirmations and watch uplifting movies and shows. In fact one of the things I envision in my ideal future--a home with a huge window in the kitchen or living room-- was inspired by a scene in Felicity. In the scene the characters were eating Thanksgiving dinner at night while in the background through the loft's window you could see snow falling softly over New York City.

Before I watched this scene I could not have told you what kind of windows I wanted., which means I might have settled for anything which I've done so many times in the past. Now that I know, now that I have a mental picture, I can work towards bringing this vision into my reality.

Tune in next week when I share some quotes I've been collecting about the importance of visualization.


Related Articles
Editor's Picks Articles
Top Ten Articles
Previous Features
Site Map





Content copyright © 2023 by Leah Mullen. All rights reserved.
This content was written by Leah Mullen. If you wish to use this content in any manner, you need written permission. Contact Leah Mullen for details.