Inner Beauty Workshops Wellness Coaching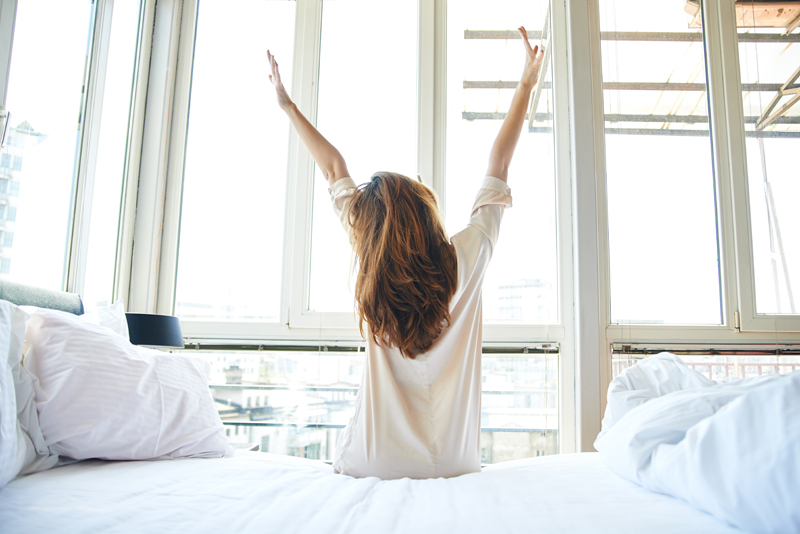 "We need nourishment," says Christine Segal, M.Ed., Certified Health Coach, yet much of the food we find in our local supermarket does not give our bodies what is required for sustained good health.

One of the goals of Inner Beauty Workshops, the brainchild of Segal, is to teach participants how to increase their nutrient levels by recognizing and avoiding chemicals in everyday foods. The workshops are designed for those who want to live a healthier lifestyle as well as those who want to remain positive and focused.

"Once you begin to increase your nutrient levels, your body will respond in ways you never thought it would." says Segal. "Once we learn how to feed our cells, our body will respond because we've allowed it to do what it does naturally."

Bellaonline.com recently caught up with Segal to talk more about her work.

BELLA: The focus of Inner Beauty Workshops is on health and nutrition, can you tell us about your own personal journey. Have you ever struggled with staying healthy and eating well?

Christine: Eating healthy and taking care of myself was always a priority to me. I always prided myself on my eating habits. It wasn't until six years ago, that somebody really close to me got diagnosed with a brain tumor. While researching alternative health, I came to the realization that I wasn't eating as healthy as I thought. It was at this time I learned about GMO's (genetically modified organisms) and revamped my diet. I continue to learn more and more each day and make the necessary adjustments. As I tell my clients…"the food today is not the food our grandparent's ate or the food we ate as children."

BELLA: I really enjoyed your interview with 82 year old Dolly who started taking tap dancing lessons at 49 years old--and is still tapping! How important are role models when it comes to living a healthy lifestyle?

Christine: There is a lot of wisdom to be garnished from people who have lived their life; people who are willing to share their experiences. There are a few older people in my life that serve as role models to me. I cannot express how important these relationships are. Never be afraid to ask questions. You can learn and grow through their eyes.

BELLA: You mentioned before the interview with Dolly that there is so much conflicting information out there on how to improve your health. People can get so confused and frustrated they may not know where to even begin. Can you offer some advice one simple way to get started?

Christine: There certainly is conflicting information out there regarding health. My advice would be to first have "awareness" that you want to change your lifestyle. Notice I said "lifestyle." You must be willing to make the changes to improve yourself. The process starts in the mind.

BELLA: Please tell us about your work with teens. I remember from being a teen myself and now that I'm raising teens, I know how difficult it is getting them to realize that what you do today may have consequences far into the future. They want to eat cheese pizza and macaroni and cheese twice a week and watch TV for hours on end! How can we encourage them to make healthy choices in all areas of their lives and to keep up this practice throughout adulthood?

Christine: Unfortunately, most teens do not drive, go to the grocery store and cook their dinners. Parents must provide nutrient dense meals for their children. It is necessary for their growth, both physical and mental. Eating healthy involves the family unit as a whole. However, some teens are learning how to eat healthy and are asking their parents to make different choices. How do you get a picky teen who will only eat chicken nuggets and pizza to choose a salad instead? It is important for the parent and/or coach to educate the child until he/she understands the importance of selecting healthy foods. What we eat makes up our entire body. Once a child can understand this, the child will change. It takes perseverance on both the part of the parent and child. Again, it's a change in mindset.

BELLA: What is your definition of having a beautiful life?

Christine: My definition of having a beautiful life is having a peaceful, positive mindset. When external events, circumstances and people do not affect you, all you see is beauty and love. We are surrounded by beauty, yet do not see it, because our mind is busy "stressing." It takes work to shift your mindset. Enjoy the journey and get outside to connect with nature.

BELLA: Tell us more about "The Master Shift." This project looks fascinating?

Christine: The Master Shift is a movement. It is a growing community of people who are willing to take personal/individual responsibility in monitoring their thoughts and actions to create a world of peace. The Master Shift is a growing ball of energy made up of you, me and everyone that chooses to be a part of it. The Master Shift is about unity and connection; an acceptance of people's race, religion or cultural differences. It is knowing that we are all equal and can learn quite a bit from each other.

The Master Shift conducts global sync meditations. Our next meditation is on 9.22.13 to "uplift the world economy." Please visit our website www.themastershift.com or join our Facebook page for information regarding our events.

BELLA: What book are you reading right now?

Christine: I am reading The Science of Being by Eugene Fersen

BELLA: How can readers contact you?

Thank you. I can be reached by email: Christine@themastershift.com or Christine@innerbeautyworkshops.com.

***

Thank you Christine for sharing with our readers!


Related Articles
Editor's Picks Articles
Top Ten Articles
Previous Features
Site Map





Content copyright © 2022 by Leah Mullen. All rights reserved.
This content was written by Leah Mullen. If you wish to use this content in any manner, you need written permission. Contact Leah Mullen for details.