4 Ways to Curb Your Cravings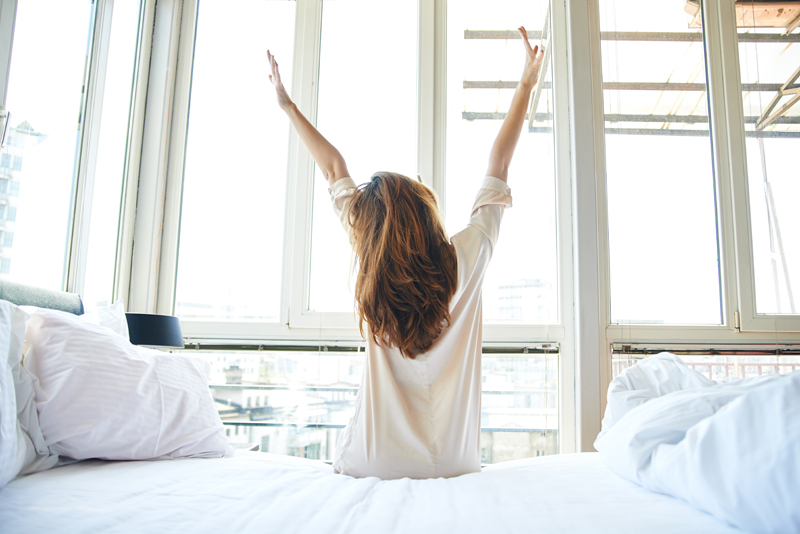 Life coaching is about closing the gap between where you are now and where you ultimately want to go in your life. Some of your goals are probably not about things you want to acquire, but rather what you want to give up. Perhaps you believe you drink, eat or spend too much? Or maybe your social networking is getting a bit out of hand and you'd like to cut back or stop altogether. Having a goal to stop doing something is called an inhibitional goal.

Inhibitional goals are quite common. Ask your friends, your parents, your neighbors and chances are you'll find there is something they want to cut out of their lives, but are having trouble letting go. Getting rid of things we don't want isn't always easy. I spent decades trying to get rid of a sugary cereal habit. I've enjoyed some success, but I'm still on the journey.

When I set an inhibitional goal, I know how to use the "Don't Break the Chain" website to mark down the days I have managed to be good--after the fact. But I'm wondering if there is something I can do when I encounter those first urges that threaten to lead me down the path of temptation.

Become acquainted with your urges.

When you you have a strong urge to do something you're trying to give up, what thoughts come to mind? What emotions surface? Get out your journal and write everything down.

"By approaching your discomfort with curiosity—friendliness, even—you will also open yourself fully to whatever underlies it," writes Mindfulness Expert and MSW Jim Hjort on Rightlifeproject.com. "Over time, you will see that those feelings and sensations may be attention-grabbing and very uncomfortable, but they don't have the power to kill you." Hjort continues saying the craving is a manifestation of wanting to feel better, so it's not an adversary. "It's just clueless."

Remind yourself of why you want to stop the unhealthy habit or behavior.

Say for example, you've given up eating chocolate cake, Christine Segal, M.Ed and Certified Health Coach says you should stay mindful of your reasons. "The food of today is not the same food we ate as children or the food our grandparent's ate," says Segal. "All one has to do is look at the ingredients of that chocolate cake to see if it is wholesome or not. Ingredients such as 'high fructose corn syrup, food dyes, transfats' are not real food...they are poisons. Hence, that chocolate cake is not clean."

Segal says if you're giving up a bad habit, you can replace it with a healthy one. So if the chocolate cake you can't resist is made from pure ingredients such as honey, whole wheat flour, butter, etc., "go ahead and have a small piece," says Segal. " The key here is moderation."

Write about a future situation where you may find yourself tempted.

If you know you're going to want to hit the concession stand the next time you go to the movies with your friends, write out a scenario where you go to the movies and are able to overcome the temptation.

According to an article on FitnessMagazine.com, New York University researchers found that when students who wanted to eat less junk food thought through tempting scenarios in advance and planned how to overcome temptation, it was easier for them to make healthier choices later on.

Devising this plan maintains your resolve by "shifting the decision-making moment from the danger zone ...to a point in time where you're in touch with what you want to achieve," states the article.

Write a list of all your past successes and feel proud of your accomplishments.

I have been able to successfully fight off unwanted cravings for weeks, months and sometimes even years at at time. Some cravings I have overcome 100 percent, however when I'm in the midst of wanting something that I know is not good for me, I've been known to completely forget all of my past successes. A written list helps me to remember.

Writing down past successes is especially good when you've only recently decided to give something up.

It's wrenching to think that you can't have your favorite dessert or call your ex-boyfriend for the next six months--or never again. By focusing your attention on past successes, what you already have instead of what you crave reinforces the fact that you do have the power to resist the temptation.

Just ask yourself do you want to throw it all away and have that hot fudge sundae? Or do you want to continue building and adding on to your success?


Related Articles
Editor's Picks Articles
Top Ten Articles
Previous Features
Site Map





Content copyright © 2023 by Leah Mullen. All rights reserved.
This content was written by Leah Mullen. If you wish to use this content in any manner, you need written permission. Contact Leah Mullen for details.