The Magic Life Coaching Question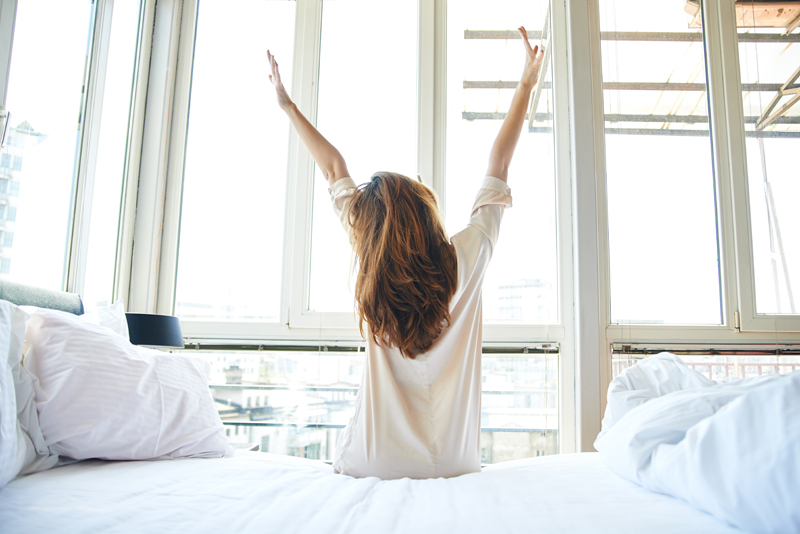 Like most people, I want rewarding career. Despite this desire, for 12 years I traveled down the wrong path away from what I wanted, namely because of a flawed question I kept asking myself.

My journey down this path began in 2001 when I landed what was supposed to be a temporary assignment. While it was far from my dream job, the creature comforters were such that I stayed with the company for four years.

Here are some of the questions I asked myself while I was with the company:

"Is there a career trajectory here?" The answer was "no." I could have a career in that field if I wanted one, but it was highly unlikely within that company. I asked myself: "Is this a job where I can be happy for say 10 years?" The answer again was "no." The work wasn't bad, but I had no interest in it and I was tempted to resign just about every week.

Obviously, the job was not a good fit for me. The answer to just about every question I asked was "no." However, there was one question I asked and answered which kept me in that job for so long. I would ask, "Does this work interfere with my writing?" It was the kind of job where you were never required to take work home. The answer was a resounding "yes!" So I stayed based on the answer to that single question. The job would allow ne to write. Eventually, however, I could no longer deny the lack of opportunity, growth potential or any of the things I wanted in a career and I resigned.

Here's the thing about the questions we ask ourselves, they become habitual. The "Does this work interfere with my writing?" question did not serve me well when I was trying to establish concrete career goals from 2001 until I left the temp job in 2005, yet I unwittingly continued the journey asking myself this same question for the next 8 years. With such weak criteria, I ended up in jobs that were a far worse fit than the four-year long temp job. Ill fitting jobs were not entirely the problem though since the dissonance I experienced was so glaring I never stayed. The real danger emerged when I landed a job that seemed to be a good fit—on the surface.

After bouncing around a bit, five years after leaving the temp assignment, I landed a job with career growth opportunities, excellent earning potential, professional associations and everything I said I ever wanted. While some jobs in the field require long hours, I knew if I managed my time wisely, I would be able to write on evenings and weekends. I mean this job seemed perfect. There was just one problem; I did not want to do it. Nevertheless, I decided I would seek further training in this field, putting in an application with a nearby college.

It was this decision, I believe, the act of applying to a college program that caused all of my Life Coaching training to finally kick in. I shoved aside the question I had been asking about whether or not the career path would be convenient for writing etc. Instead I asked The Magic Life Coaching Question: "If you could do anything without regards to time, money or any other resources, what would you do?"

I knew absolutely for sure I would not pursue the major I put on the college application. I had the aptitude to do the work, but not the desire. There was, however, another intriguing major drawing my attention. The more I thought about it, the more I wanted to do it. The pay and the prestige would not be as high as the career I had originally targeted, but since I was under the influence of The Magic Question, money was not an issue. When I registered for classes, I changed my focus to "Human Services."

If I could do anything in the world, I would spend the rest of my life as a full-time student and self-help book reviewer. It may sound silly, but these are the activities I most enjoy. I chose Human Services because I knew this major would bring me closer to my ideal whereas my first choice would not.

Right now, I am a journalist who writes about self-help and life coaching. With a Human Services education, I can become a life coach, a recovery coach or a counselor and recommend the best self-help books to my clients. Further, my "life-long student" ambition is assured since workers in this field are constantly updating their knowledge and skills. Continuing Education is an integral part of the profession. As an added bonus, there will be plenty of opportunities to write as part of my job.

In order to experience the life you want to live, your actions must be in alignment with your goals. To make sure you are perusing the right goals, you have to ask yourself the right questions and adjust your actions based on your answers.

Now that I've asked and answered The Magic Question I'm free from the confusion caused by considering way too many options. Everything is in front of me now--career growth, achievement, professional fulfillment. All I have to do is keep moving in the direction of my dreams.



Related Articles
Editor's Picks Articles
Top Ten Articles
Previous Features
Site Map





Content copyright © 2023 by Leah Mullen. All rights reserved.
This content was written by Leah Mullen. If you wish to use this content in any manner, you need written permission. Contact Leah Mullen for details.