Get help from self-help books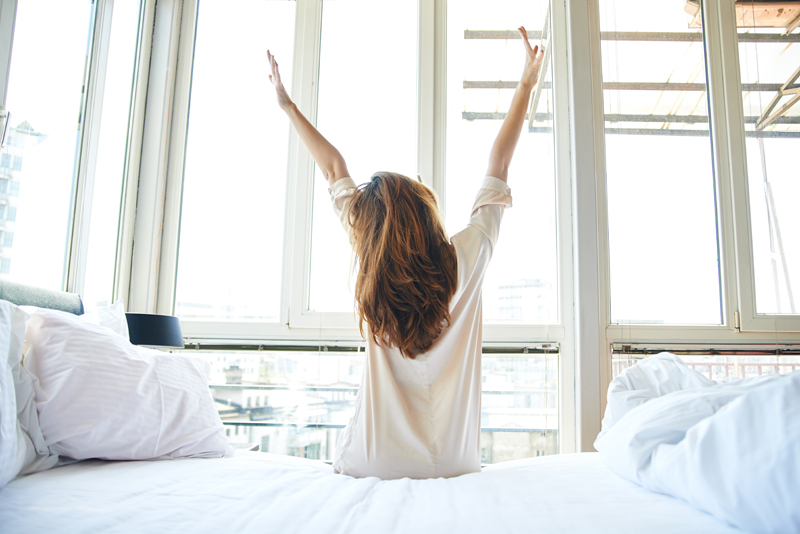 Even if I was not the Life Coaching Editor for Bellaonline.com, I would still read lots and lots of self-help books. Virginia Woolf once said "some people go to priests; others to poetry; I to my friends." As for me, I go to books. I did not start going to self-help books in particular until I was 30 years old.

I was a stay at home mom trying to care for a rambunctious two-year old while pregnant with my second child. I was exhausted, miserable, overwhelmed and completely untrained for motherhood. After scoffing at the self-help genre for years, I went to the library and out of sheer desperation, picked up a copy of Baby Days: Activities, Ideas, and Games for Enjoying Daily Life with a Child Under Three by Barbara Rowley.

No one was more shocked than me when I tried some of the activities in the book and they actually worked. By following Rowley's advice I was able to get on the computer, wash dishes, make a phone call, write in my journal--essentially have a life--while still taking good care of my son. Before I read the book, I felt like I couldn't do anything. Baby Days transformed me practically overnight into a self-help book devotee. Once I was trained on how to care for toddlers at home, I went to self-help to solve other problems.

Some people just can't get into self-help books and I completely understand. When I was a nonbeliever it was because I thought success in any area was 90% the result of natural talents and abilities. Either you had "it" or you didn't and a self-help book certainly could not help. Or so I thought.

Today, when I talk about self-help books I tell people to look at them the same way you would look at a textbook for a class. If you believe it is possible to learn algebra from a math book, is it not also possible to learn how to relate better to your job by reading Four Secrets to Liking Your Work by Edward Muzio, Deborah Fisher and Erv Thomas?

Not all self-help books are helpful. I have been disappointed by books that were lauded as best sellers. Here are the steps I take to find and use good books.

Define the problem

I am certainly not the only person in need of help. I recently learned in a Human Services class that life problems are on the rise for everyone. While the problems are increasing, the traditional ways people used to get help are evaporating. Families are disconnected and neighborhoods are transient. Many of us live amongst strangers who we do not know well enough to seek out advice. Self-help books can provide training, guidance and valuable information for readers who want to change their lives for the better.

What is bothering you? Relationship woes? Health concerns? Once I am able to define the problem, I can then begin looking for books to help solve it.

Finding self-help books

The library is my go to place for self-help books. Since I set up an online account with my library 5 years ago, I have been finding and ordering books from the comfort of home.

Once I've defined my problem, I type the search term in and locate books. Popular self-help subject categories are "self-actualization," "conduct of life," "goal setting" "happiness," "organization," "self-realization," etc. When I find an interesting book, I look to see what category it's under so I can locate more books that may be of interest.

Amazon's Kindle store is another excellent source for free self-help books. Many authors offer their books for free for a limited time to get the word out. Right now I have about 45 self-help books on my phone that I downloaded from Amazon without having to pay a dime.


Use the information

Have you ever watched an exercise show while sitting on the couch with a pint of ice cream?

To see results with anything, you must take action. Around ten years ago I purchased a book online about how to make money writing short stories for magazines. I followed the instructions and within a few weeks of purchasing the book, I sold a story.

Keep learning

As life changes, our challenges change. When I first started seriously reading self-help I was a young mother. Now as a middle aged woman, I'm getting help from books like The Water Secret: The cellular breakthrough to look and feel 10 years younger by Howard Murad.

Maybe The Water Secret and similar books just are not for you, that doesn't mean you won't find benefit from self-help books in other areas. If you feel you need more instructions on how to handle money, there are self-help books available to teach you. In fact Bellaonline.com's Investing Editor, Sandra Baublitz, released one this year called Investing $10K in 2013.




Related Articles
Editor's Picks Articles
Top Ten Articles
Previous Features
Site Map





Content copyright © 2023 by Leah Mullen. All rights reserved.
This content was written by Leah Mullen. If you wish to use this content in any manner, you need written permission. Contact Leah Mullen for details.