Free Yourself from All-or-Nothing Thinking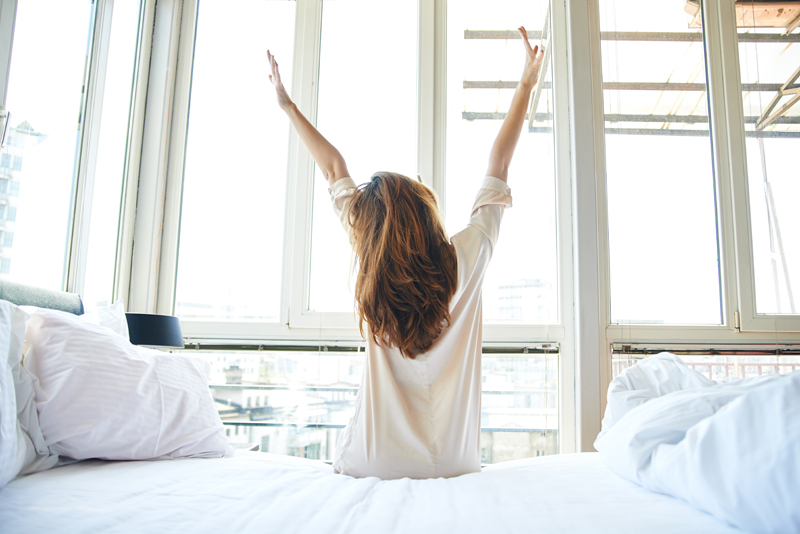 All-or-Nothing thinking is a mind trap you fall into when you believe that a job, relationship, situation, experience, your personal attributes etc, must be absolutely perfect or they are no good at all. With All-or-Nothing thinking there is no grey area. Either everything is great or incredibly bad. All-or-Nothing thinking is a product of perfectionism. According to an article on mindtools.com, perfectionism can ruin your health, damage your self-esteem, inhibit your creativity and transform you into a habitual procrastinator.

I can testify first hand to the havoc All-or-Nothing thinking can wreak upon your life. When I graduated from college in 1992 with a degree in Journalism, I worked a number of administrative jobs.Today I wonder what on earth I was thinking, but it does makes sense that I would apply for and get hired in this capacity since office work requires good writing skills. In a few instances I worked for social service agencies and I remember observing co-workers who were involved in direct service, wishing I could do that as well. I wanted to work more with people than reports and memos.

Finally I did get a chance when I was hired as a pre-employment instructor for a job placement agency. But I left after a few months to work in administration again--my comfort zone. I was a communications major afterall, and I felt ill equipped to work directly with people in a helping capacity. I believed I needed a master's degree to be effective.

So, in 1995, I applied to a Masters in Social Work program and was accepted a year later. The timing was not good, however, as I had just gotten married and lived with my new husband in New York. Meanwhile the program I had applied to was in my home state, Pennsylvania. I chose to stay in New York.

I could have applied to another MSW program. New York City has at least three that I can think of offhand. Instead I worked in publishing, health insurance, higher education, law, retail, etc. I would do everything under the sun--accept train as a social worker--for the next 17 years.

It's absolutely incredible when I think about it, I spent months putting together my application, writing my essay, rounding up references, etc. I worked my fingers to the bone, only to let it all go completely. What I find amazing is that because I chose not to attend one particular school, I stopped taking action all together. Yet I had desired to train to be a direct service worker for several years, which is why I had applied in the first place. When that one school was gone, the dream went along with it. I was in the sinister clutches of All-or-Nothing thinking. Either it was that master's degree program in Pennsylvania or nothing at all.

Then this year, through a twist of fate, I found myself sitting in an undergraduate Introduction to Human Services class. This class truly opened my eyes to how debilitating All-or-Nothing thinking can be. I found out the first day that Human Service workers are generalists trained in Psychology, Sociology, Anthropology, History and related subjects. Up to this point, because of my All-or-Nothing thinking, I viewed my degree as one thing--a communications degree irrelevant to direct Human Services. But looked at another way, I have 134 undergraduate credits, many of which are in the social sciences. I have credits in Psychology, Sociology, Women's Studies, Black Studies Economics, etc.

I never needed a Master's degree! I already had an excellent academic foundation to do the work I wanted to do. Now it's understandable that I would want more practical training on the helping process. But for that, I could have taken two or three very inexpensive Human Service classes at a local community college and learned a whole host of helping skills including interviewing and counseling, making referrals, assessment, group process and behavioral techniques. The answer was right under my nose for two decades, but i just couldn't see it. All-or-Nothing Thinking had blinded me to other possibilities and alternatives.

Right now do you want to achieve a goal, but are holding back because the situation is not perfect or how you believe it should be? Or maybe you hesitate because you are afraid that you will not be able to perform at the level you would like to. Then you may be the victim of All-or-Nothing thinking. In a blog on the Huffington Post, Kirsty Hanly calls All-or-Nothing thinking "scarily detrimental to your state of wellbeing." When I think about my less than stellar professional life between 1996 when I turned down acceptance to the MSW program up until the Intro to Human Services course, I shudder. The one glimmer of light is that during those 17 "lost" years I maintained a happy, harmonious marriage, raised two children and wrote prodigiously. Still, my professional life, which is very important to me, suffered.

I was able to free myself from the grips of All-or-Nothing thinking by taking one tiny step forward. If what you want seems too big and impossible, scale back, think small, but whatever you do, don't give up.

Keep moving forward.


Related Articles
Editor's Picks Articles
Top Ten Articles
Previous Features
Site Map





Content copyright © 2023 by Leah Mullen. All rights reserved.
This content was written by Leah Mullen. If you wish to use this content in any manner, you need written permission. Contact Leah Mullen for details.