Work, Wages, and Down Syndrome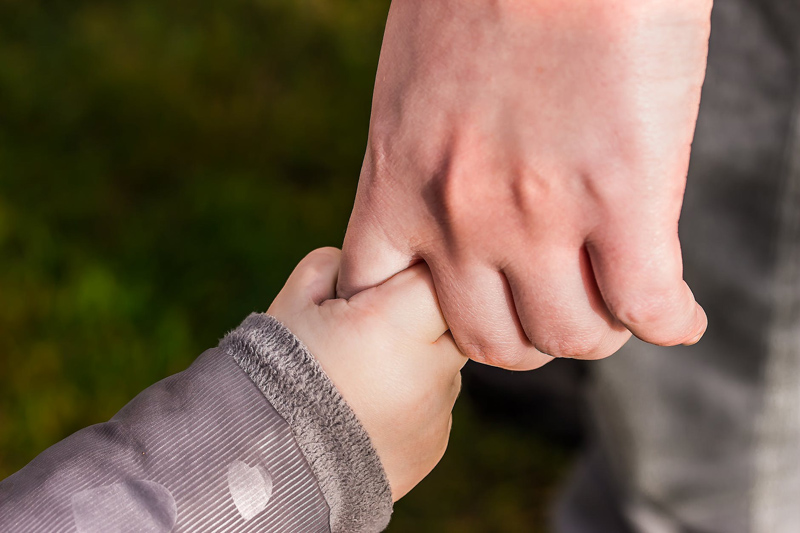 One of the serious topics of President Barack Obama's State of the Union address in 2014 was income inequality. When healthy adults with college degrees are unable to find jobs with a livable minimum wage, how realistic can it be to expect adults with Down syndrome to find employment stable enough for independent living? The answer lies in advocacy by teens and adults with Down syndrome who want no less than their mainstream peers.
When my son was in elementary school, we frequented the local Bartell Drug Store often enough that he learned just how things should be while we were shopping. He enjoyed browsing in the magazine aisle while I picked up prescriptions or shopped from my household list. If he saw nothing new there, he would straighten things up and find me in another aisle. Every person who worked there assured us that a job would be waiting for him at the store when he was old enough.
Growing up in mainstream classrooms in our neighborhood schools, with the assumption that he would have work in a local business where his abilities were already acknowledged, gave my son expectations that were the same as most of his classmates. When our neighborhood store was closed and a new one opened just a few miles away, he assumed that he would be as welcome there.
When the time came in his high school business class to find somewhere to work, he found a volunteer position at our public library to work the required five hours. Again, he was well known there, from children's story time to the proud moment he could sign his name in cursive for his first library card, and on.
At first, he would assist another volunteer, who would explain the job at hand and work alongside him. Very quickly they discovered that he could learn a task, ask for help if needed, and work until he completed it. At one point, they asked if he would water the planters outside the library front entrance. Of course they had asked if he could continue to volunteer after his five hours were completed.
When I announced our summer vacation plans, he was concerned that he was the only one who watered the planters. Other volunteers worked on every other task in the library, but not that. He surprised me at our neighborhood association meeting when he asked for volunteers to take over that watering task. We were informed that the library was just across the street from our neighborhood boundary! My son took the response in stride, but I was miffed.
The next time we were at our library I mentioned that my son has requested a replacement volunteer at our neighborhood meeting and I was told that three people had contacted the library about it. We left for our vacation with no worries. At the end of the summer the city put a plaque on the planter, thanking the neighborhood association for their commitment. In my mind's eye, I see my son's name on the plaque instead. When he saw it, he said, "That's us!" He appreciated the help.
The same evening that President Obama gave his 2014 State of the Union address, my son and I stayed up late and watched The Daily Show with Jon Stewart. As it happened, they had a segment on the topic of raising the minimum wage to a livable wage.
Samantha Bee interviewed Barry Ritholtz, known for his theory that businesses employing minimum wage earners who have to rely on food stamps are receiving a corporate subsidy from taxpayers. She also interviewed Peter Schiff, who does not support raising the minimum wage. At one point she asks him about lowering the minimum wage for some to two dollars per hour, and who would work those jobs. He suggested that $2 an hour would be appropriate for people with intellectual disabilities (using an outdated term also reflecting his lack of awareness of progress made in recent decades).
I spent a minute or two trying to un-hear that comment. As the shock subsided and the anger rose, I tried to collect myself, anticipating a conversation with my son about what we had both heard. And then, the Moment of Zen at the end of The Daily Show was was 'Guantanamera' and Pete Seeger (RIP) saying "Now you know half the song." He brought me right back to where I needed to be.
There is no civil rights or human rights issue that does not significantly impact people with Down syndrome or other disabilities. A livable wage is a logical consequence to growing up with the skills and experience required to be successful in work. Adults with disabilities employed throughout our communities have proved that they are capable employees, helpful coworkers, and capable supervisors. The greatest challenge they face in life could easily be income inequality, and a livable minimum wage could open up more opportunities than we can imagine.
Browse at your local bookstore, public library, or online retailer for
Making Self Employment Work for People with Disabilities
or
Job Coaching Strategies: A Handbook for Supported Employment
Advocates want disabled included in wage hike
https://bigstory.ap.org/article/advocates-want-disabled-included-wage-hike
Some disabled workers making pennies per hour
https://www.chicagotribune.com/business/careers/ct-biz-0210-work-advice-huppke-20140210-3,0,4183763.column
Disabled groups press President Obama on minimum wage order
https://usat.ly/LI4jwm
The Bad Wages Stew: The Sub-minimum Pay Exposé Includes at Least 8 Critical Issues We Need to Face
https://raymondsroom.blogspot.com/2013/07/the-bad-wages-stew-sub-minimum-pay.html
Microsoft Supported Employment Program
https://www.microsoft.com/about/companyinformation/procurement/diversity/en/us/supportedEmploymentProgram.aspx
Eric Matthes: It's not just a job, it's a career
https://www.youtube.com/watch?v=duQ4DkefmXc
Michael Gannon talks about living independently
https://www.youtube.com/watch?v=qvGpYEFsz1o
In the Name of Love by Miya Tokumitsu
 "Do what you love" is the mantra for today's worker.
Why should we assert our class interests if there's no such thing as work?
https://www.jacobinmag.com/2014/01/in-the-name-of-love/
New Mexico - Tim Harris, a man with Down syndrome,
owns and operates his own restaurant
https://www.youtube.com/watch?v=fC9YZgB1XGM
The Disability Abortion Lie – when choice seems like no choice
https://www.specialneedsjungle.com/the-disability-abortion-lie-choice/
The Daily Show with Jon Stewart January 28, 2014
Sam Bee investigates minimum wage protests
https://www.thedailyshow.com/full-episodes/tue-january-28-2014-louis-c-k-
You Should Also Read:
Self Employment for Teens with Disabilities
Transition Planning for Teens with Disabilities
Person Centered Planning


Related Articles
Editor's Picks Articles
Top Ten Articles
Previous Features
Site Map



Follow @DownSynAdvocacy
Tweet





Content copyright © 2023 by Pamela Wilson. All rights reserved.
This content was written by Pamela Wilson. If you wish to use this content in any manner, you need written permission. Contact Pamela Wilson for details.