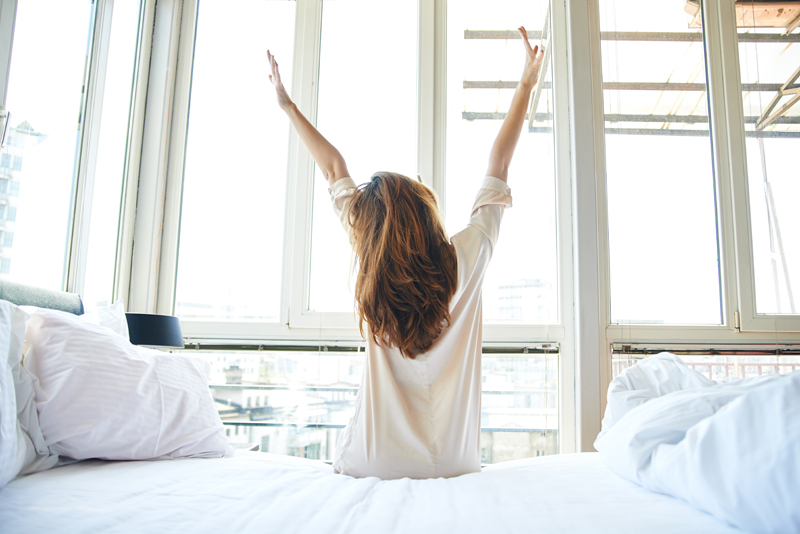 Say you are living in a cramped apartment in a crowded city, meanwhile your ultimate goal is to own a sprawling ranch where your closest neighbor is a mile away. What emotions do you experience when you examine your life as it is right now? Frustration maybe? And how do you feel when you encounter someone who already has what you want?

Envy perhaps?

And then do you feel bad about that? After all we have been taught not to want what other people have.

Last June after realizing that my hair had become damaged I cut it shorter than I've worn it in 20 years. To avoid making the same mistakes all over again, I began to learn about caring for my specific type of hair by watching youtube videos. The other day I was watching a video featuring a vlogger with hair so thick, healthy and luxurious I could barely hear her advice, I was so overcome with envy. Oh why can't my hair be like hers? I thought passionately. For several moments, I wished with my entire heart that I could simply snap my fingers and return my hair to it's former glory.

Ten years ago if I was overcome with a strong desire for something I wanted but did not have and wasn't likely to have for many months, I would have run away from the feelings. I would have turned off the video and tried to distract myself immediately. But as Dr. Phil would say, this ain't my first rodeo. When I found myself wishing almost desperately for the hair on the video, I stopped to see what was really happening. I watched the video a second time and again felt the same way. The feelings were strong, palpable and clear. I was experiencing what Law of Attraction practitioners call burning desire.

The Law of Attraction says that we are always attracting, the law is always working. The key is to focus on what you want, which is difficult when you consider the less than nurturing society we live in. Burning desire for something is rare. We spend most of our time thinking about what we don't want. We don't want bad things to happen. We don't want stress. We don't want failure, rejection, etc, and these are the things we tend to focus on all day long.

Envy is just the thing to put us in touch with what we do want, our desires.

Daniel T. Drubin in Letting Go of Your Bananas: How to become more successful by getting rid of everything rotten in your life says "To get from where you are now to wherever you want to be, you must create burning desire that fuels your every move."

You might think it matters where the burning desire comes from. Perhaps the burning desire for great hair is inferior to say a burning desire for the ranch mentioned at the beginning of this article. People make those kinds of judgments, the Law of Attraction does not. Burning desire is burning desire and the energy created can be used in any manner you choose.

I have a burning desire to write and I've used this energy to accomplish hundreds of other things in my life that had nothing to do with writing. I have washed sinks full of dishes energized not by what I was doing, but by what I was pondering--the next sentence. Long train rides have whizzed by in what seemed like minutes while I scribbled in a notebook under the influence of burning desire.

My desire for great hair is brand new and I'm wondering where it will take me and what I'll discover on this journey. According to Kelly Powell, author of a guided meditation Unfold your Potential "Desire is the root of our passion, our power and our drive toward happiness...it can guide us toward our highest destiny and lead us on adventures that change the course of our lives."







Related Articles
Editor's Picks Articles
Top Ten Articles
Previous Features
Site Map





Content copyright © 2022 by Leah Mullen. All rights reserved.
This content was written by Leah Mullen. If you wish to use this content in any manner, you need written permission. Contact Leah Mullen for details.