The Spices of Mexico - Achiote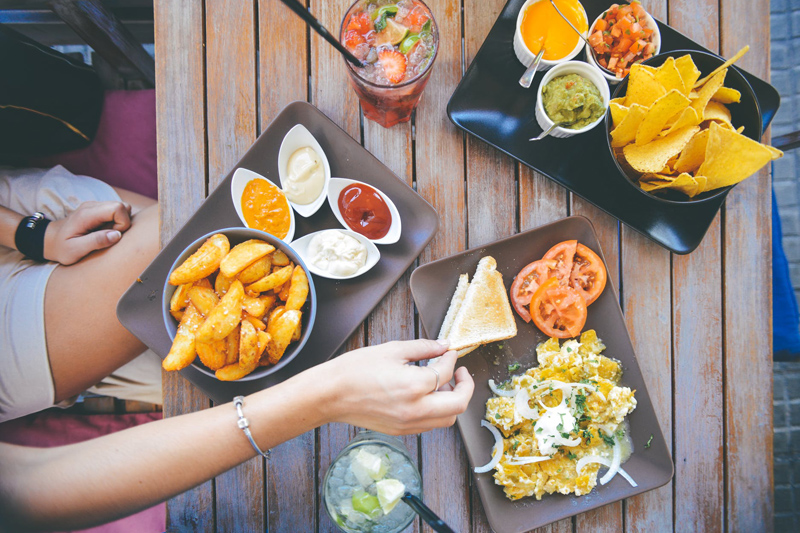 The priests of pre-Columbian Mexico painted their bodies with it prior to religious ceremonies. The statues of the fertility gods, Xochipilli and Xipe Tótec, were coated in it. Women coloured their lips with it. Mothers used it to treat their family's digestive problems, to soothe burns and to repel insects as well as in their stews and braises. Scholars made it into ink to create their illustrated codexes. The Spaniards transported it across the world aboard their famed galleons, to the Philippines and onwards throughout Asia where it found its way into countless local dishes - and to Europe, where it coloured cheeses like Red Leicester and Cheddar, butter and smoked fish, furs, silks and wool, ivory and plaster. In fact, the talents and versatility of the Americas' "poor man's saffron" were manifold and are still evident in the 21st century.
Achiote, from the Aztec Náhuatl word axiotl, is a spice mix derived from the triangular seeds of a wild bush, known botanically as Bixa Orellana or more commonly as the annatto tree. While it probably originated in the Amazon Basin, it grows throughout Central and South America and is known by various names, such as roucou, urucum, onoto and bija, as well as Caribbean or Latin American saffron and saffron of the earth. It bears an inedible, spiky fruit which is a rich pink when unripe and dulls to brown as it matures. Inside this prickly casing lies the source of achiote, the dark red seeds, velvety, rock hard, bitter on the tongue, slightly peppery and spicy, with a hint of sweetness and a faint aroma of smoke. They are prized both for their colour and their flavour and are a particular feature of the cuisine of the Yucatán Peninsula – Cochinita Pibil is perhaps the best known star: a whole suckling pig is slathered in a fragrant achiote paste known as Recado Rojo before being wrapped in banana leaves and baked in a pit.
Annatto © Philip Hood
In today's Mexican kitchens one is likely to find commercially produced achiote seasonings which come in various forms: powders, pastes, pastilles, liquids, even oils as annatto seeds are fat as well as water soluble. The preparation of the annatto seeds varies depending on the region, and in some of the southern states, such as Chiapas, Tabasco and Oaxaca, the ready to use achiote tends to be pure, ground annatto seeds and nothing more; in the Yucatán on the other hand, they will be mixed herbs and spices, producing a different, very distinctive and regional flavour. Black pepper, dried Mexican oregano, allspice berries, fresh garlic, cloves, cumin, cinnamon and coriander seeds, the local sour oranges and chillies can all find their way into the Yucatecan Recado Rojo.
Home-made achiote seasoning is actually easy to make at home, and its flavour is predictably superior to any mass produced product. The main challenge however is the hardness of the seeds which makes them very difficult to grind. A sturdy electric spice grinder is essential as a mortar and pestle will have no effect whatsoever. Some cooks boil the seeds first and then let them steep overnight in order to soften them, and this does help, but if you decide to make your own achiote powder or paste, be prepared to put some muscle power into it! Adding some salt to the seeds creates extra friction and thereby helps the whole process. I personally think it is worth the effort to make your own and I do so as often as I can, but when time and energy are lacking, I am happy to use a good quality achiote seasoning powder.
My recipe for Yucatecan Recado Rojo is available via the link below.
| | |
| --- | --- |
| Chilli and Chocolate Stars of the Mexican Cocina by Isabel Hood is available from Amazon.co.uk | Just The Two of Us Entertaining Each Other by Isabel Hood is available from Amazon.com and Amazon.co.uk |
You Should Also Read:
The Spices of Mexico - Cumin
The Spices of Mexico - Vanilla
Recado Rojo Marinade Recipe


Related Articles
Editor's Picks Articles
Top Ten Articles
Previous Features
Site Map





Content copyright © 2022 by Isabel Hood. All rights reserved.
This content was written by Isabel Hood. If you wish to use this content in any manner, you need written permission. Contact Mickey Marquez for details.