The Spices of Mexico - Cumin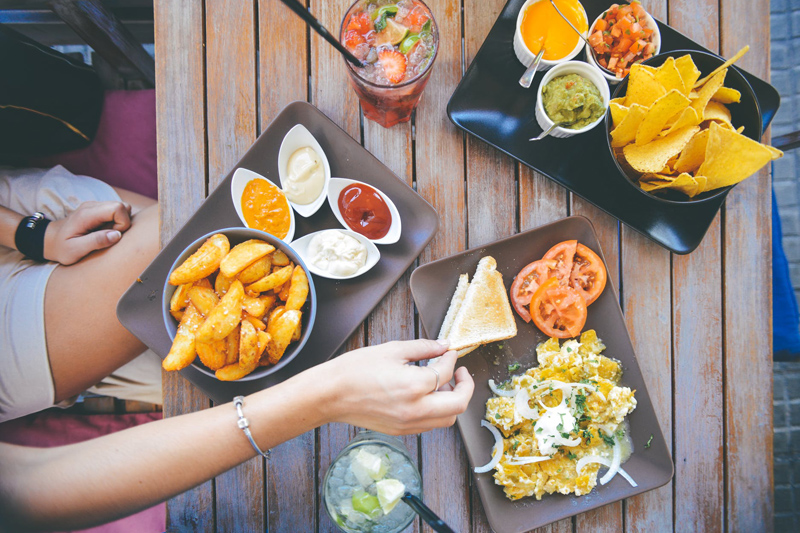 "Comino" is one of the countless gastronomic immigrants which travelled to Mexico aboard the Spanish galleons and landed on the shores of the Gulf of Mexico - more likely than not in the port of Veracruz, where it made itself very much at home and was willingly absorbed into the local cuisine.

An umbelliferae flowering plant belonging to the Apiaceae or parsley family, Cuminum Cyminum originated in the eastern Mediterranean and Upper Egypt and has a long and colourful history, with references in the Old and New Testaments, as a means of seasoning soup and bread, as well as paying priestly tithes; and traces of cumin dating back to 2000 BC have been found both in Syria and in the tombs of the Egyptian pharaohs, whose bodies were preserved and mummified with the help of cumin among other ingredients. It was widely used in the kitchens of the ancient Greeks and Romans, and stood side by side with black pepper on their dining tables. The Romans found a further use for the spice as a beauty aid, to whiten the complexion and impart a much sought after languorous, patrician pallor. The Arabs on the other hand attributed aphrodisiac properties to cumin and ground it up into a sweet, aromatic paste with pepper and honey.

Legends and folklore surrounding cumin abound, but one of the most charming dates back to the Middle Ages, when cumin was seen as a symbol of love and devotion. Wedding guests placed cumin in their pockets, and brides and bridegrooms carried it with them throughout their marriage ceremony as a promise of faithfulness to each other and to ensure a long and happy married life; furthermore, when a married soldier went off to war, his wife would bake him a loaf of cumin bread to guarantee he returned to her and did not wander.....

Cuminum Cyminum bears clusters of small pink or white flowers and the resulting fruit encases just one single aromatic seed, the spice as we know it, which is yellow brown in colour and heavily ridged. Its warm, distinctive flavour is due to its high content of aromatic oils, and its medicinal properties range from alleviating respiratory disorders and curing insomnia and indigestion, to combating anaemia, thanks to its high iron content.

In Mexican cuisine, comino plays a significant but subdued role. While its presence in Indian and Middle Eastern food is always very obvious and instantly discernible, in Mexican dishes it is never overpowering, more of a hint or suggestion, a background aroma which supports and strengthens other more assertive flavours. It is a key component of many spice blends and sauces, such as "adobos" and "moles", and is often found combined with coriander seeds (which are not a particularly common Mexican ingredient) in the African-inspired dishes of the Veracruz region.

It is important in Mexican cooking always to toast the cumin seeds in order to bring out their rich flavour and aroma. Place them in a heavy dry frying pan over medium heat and cook them for a few minutes, shaking the pan regularly, just until they start to release their distinctive fragrance. Be careful not to scorch them or they will acquire a harsh edge.

The following recipe is traditionally made with "poblano" chillies, which have a gentle warmth and bitterness, and if you can lay your hands on them, do use them. However, as they are often not readily available, I use red bell peppers along with a fresh chilli to impart the customary heat. The potatoes make a delicious lunch dish with a salad and are also an excellent accompaniment to grilled meat and fish. It is imperative to use a "cooking" chorizo rather than the more common dried one which tends to go unpleasantly rubbery when cooked.

Cumin-scented potatoes with chorizo and peppers – Papas con chorizo y rajas

Serves 4

1 kg/2 1/4 lb small potatoes, scrubbed and cut into 2 cm/3/4 in pieces
30 ml/2 tbsp olive oil
250 g/9 oz red onions, peeled and sliced
2 garlic cloves, peeled and crushed
2 red or green chillies, deseeded and finely sliced
250 g/9 oz red bell peppers, cut into 1 cm/1/2 in wide strips
250 g/9 oz cooking chorizo, skinned and sliced into 5 mm/1/4 in discs
15 ml/1 tbsp cumin seeds, toasted and ground medium coarse
5 ml/1 tsp dried Mexican oregano
2.5 ml/1/2 tsp chipotle chilli powder or to taste – optional
10 g/1/3 oz fresh coriander/cilantro, coarsely chopped
Sea salt and freshly ground black pepper

Steam the potatoes until tender.

Heat the olive oil in a large, non-stick frying pan, add the onions and garlic, and cook over medium heat, stirring regularly, until they become translucent. Stir in the chillies and peppers, and continue to cook until the onions are golden. Scrape out onto a plate and set aside.

Return the pan to the heat and place the chorizo in it in one layer. Fry on each side until light gold, three to four minutes, and add to the peppers.

Discard all but 2 tbsp of the bright red chorizo fat. Place the pan over low heat, add the potatoes in one layer (use two pans if necessary), season well and cook, turning as necessary, until they are golden all over – this will take time, probably about 45 minutes depending on the thickness of the pan, but the potatoes do not need much attention while they cook. Sprinkle in the cumin, oregano and chipotle and cook for a further five minutes. Stir in the peppers and chorizo and reheat until piping hot. Check the seasoning.

Strew the fresh coriander over the potatoes and serve immediately.

Buén provecho!

You Should Also Read:
The Spices of Mexico - Cinnamon
The Spices of Mexico - Vanilla
The Spices of Mexico - Achiote


Related Articles
Editor's Picks Articles
Top Ten Articles
Previous Features
Site Map





Content copyright © 2023 by Isabel Hood. All rights reserved.
This content was written by Isabel Hood. If you wish to use this content in any manner, you need written permission. Contact Mickey Marquez for details.