Cookbook Review - Tacos, Tortas and Tamales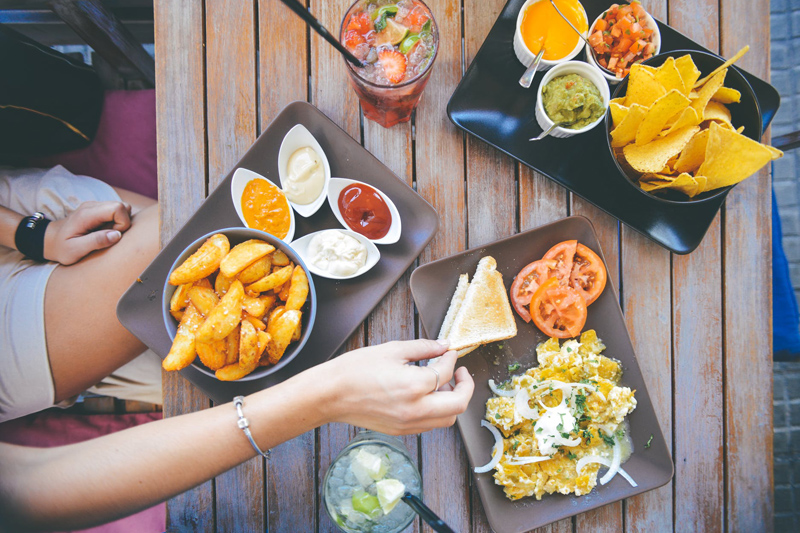 The formula worked brilliantly with Truly Mexican, and has been repeated in Tacos, Tortas and Tamales. Roberto Santibañez, chef owner of two Mexican restaurants in New York, starts from the very real premise that the cuisine of Mexico is so diverse, wide-ranging and historical that it can seem utterly overwhelming and bewildering even to its greatest fans and aficionados – and to attempt to cover it successfully and comprehensibly in one book is virtually impossible. His solution has therefore been to "limit his scope" and focus his attention on just one quite narrow area of the gastronomy, or as he very evocatively describes it, a specific constellation in a particular culinary solar system. Truly Mexican (see link below) concentrated on sauces and their uses, and in his latest book, he is spotlighting three of Mexico's most popular street foods: tacos, tortas and tamales.
These three quintessentially Mexican dishes are part of everyday life throughout the country, and the variations are literally infinite. A taco for instance is "anything eaten on a soft tortilla" and "virtually anything can be taco fodder" – so true! The same goes for a torta – specialised torta shops, known as torterías, offer mammoth menus which feature pretty much any filling under the sun, from carnitas to moles to salsas, refried beans, cheese, eggs, chorizo, grilled fish, chicken stew, the local speciality, the timeless classic, the contemporary innovation . Tamales follow the same route: they may be sweet or savoury, stuffed with prunes, capers, olives and saffron chicken, studded with strawberries, faintly gritty with shredded coconut, boldly spiced with shredded pork in a tomatillo sauce or more simply with roasted poblano chillies and wild mushrooms.
Each of the three antojitos has its own chapter where Santibañez, having introduced the basic ingredient, ie the tortilla, the bread roll and the tamal dough, offers a selection of traditional and personal recipes, which range from the utterly simple to somewhat more complex: Shrimp Tacos have few components and take just minutes to make while the steps involved in making Tamales from Chiapas or Tortas with Chicken in Green Mole are somewhat lengthier. There are useful tips for shortcuts, using a bought rotisserie chicken for example or a jar of brown mole, and others for leftovers: tamales can be transformed into a budín or pudding, while Mexican-style duck confit for duck carnitas can go into a tomato-chipotle duck stew as well as into a modern dish of duck tacos sauced with a rich, spicy cream of habanero chillies.
Three further chapters cover Salsas and Condiments, Drinks and Desserts, and it was the salsas which immediately drew me in. I had met many of Santibañez's sauces in Truly Mexican, but this fresh collection really illustrates how Mexican salsas provide "electricity" and "a bolt of flavour" to the cuisine. A Pico de Gallo enhanced by lemon zest or green árbol chillies, a rich, smoky tomatillo-chipotle salsa or a spoonful of Chiles Toreados, Angry Chiles, effortlessly lift anything they accompany to dizzy heights of sparkle and savour – and the suggestions of appropriate salsa combinations at the end of many of the recipes (the tacos in particular) are a real bonus: crema and Fresh Green Salsa are recommended for Chopped Fried-Fish Tacos, while Pickled Red Onions and Tomato-Habanero Salsa are a perfect match for the Yucatán-Style Pork Tacos; the Bologna Torta calls for Pickled Chipotles and the Salt Cod Tortas benefit from the addition of Refried Pinto Beans – mix and match at will.
The drinks section is an excellent source of light, bright Aguas Frescas or fresh waters, nourishing smoothies and corn-based atoles as well as powerful cocktails like Toritos and unusual Margaritas such as Cucumber-Ginger. The desserts are quite traditional and predictable – Flán, Rice Pudding, Lime Pie, Baked Plantains – but no less delicious, and the brioche-based Cajeta-Banana Bread Pudding is fluffy and deeply satisfying.
The book is interesting and clearly laid out, with well written, easy to follow recipes, including vegetarian options. However, one of its main joys for me was the evocative photography, not just of the dishes themselves, but most particularly of the vendors, the cooks, the stalls, the barrows, the restaurants, the menus, all so redolent of Mexico's vibrant street life and equally vibrant cuisine – I think my favourite is the menu from a taquería called El Borrego Viudo, the widowed ram!
I bought Tacos, Tortas and Tamales with my own funds for my own personal use.
You Should Also Read:
Cookbook Review - Truly Mexican
Cookbook Review - Zarela's Veracruz
Cookbook Review - Frida's Fiestas


Related Articles
Editor's Picks Articles
Top Ten Articles
Previous Features
Site Map





Content copyright © 2023 by Isabel Hood. All rights reserved.
This content was written by Isabel Hood. If you wish to use this content in any manner, you need written permission. Contact Mickey Marquez for details.