Cookbook Review - Truly Mexican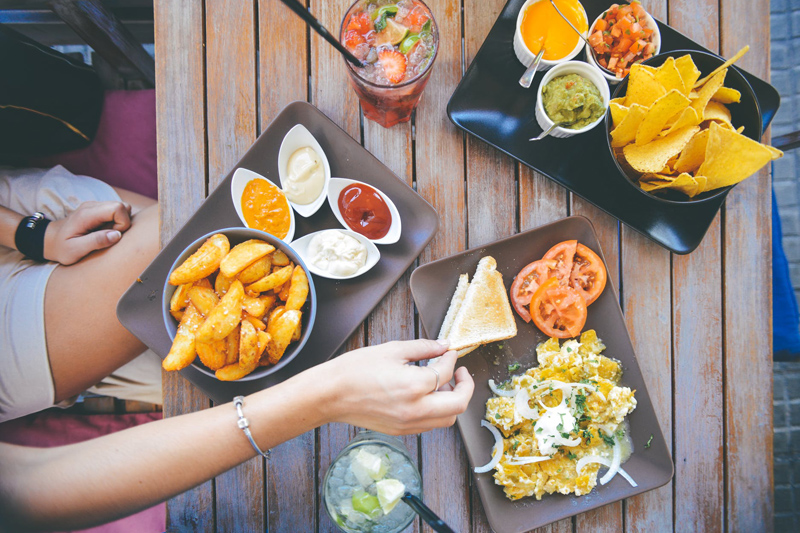 Once in a blue moon, when I am browsing through the cookbook section of a bookshop, I strike gold. I pull a book from a shelf and when I start to leaf through it, I feel a thrill, a sense of excitement and anticipation as I realise that ahead of me lies the promise of culinary fulfilment and education, and of blissful hours in the kitchen, learning, discovering, exploring, cooking and tasting. Roberto Santibañez' latest book, despite its utterly uninspiring title, fits into this category with the greatest of ease: having bought it just a few weeks ago, I have already cooked and eaten my way through at least half the recipes and I cannot wait to try out the rest.
Roberto Santibañez considers his grandmother the earliest culinary influence in his life, and spent many a childhood day in her kitchen peering over her "shoulder and into her cazuela" – all he wanted to do as a child was "cook, cook, cook". He followed his passion and having trained as a chef at Le Cordon Bleu in Paris and spent several years working in Europe, he returned to his native Mexico to work at the Ministry of Foreign Affairs before establishing three restaurants whose aim was to showcase contemporary Mexican cooking. He eventually relocated to Texas to become the executive chef at the Fonda San Miguel in Austin, and in due course moved on to the role of culinary director of various Mexican restaurant chains such as Rosa Mexicano on the East coast of the United States and María María on the West coast. His latest venture is Fonda in Brooklyn, and over and above his role in a restaurant kitchen, he runs demonstrations and lectures on traditional and modern Mexican cuisine, as well as organising culinary tours of Mexico where he takes travellers off the tourist track and into the heart of real Mexican food.
Truly Mexican, which he wrote with J J Goode, moves away from the run of the mill cookbook structure of regional cooking or authentic dishes and ingredients, and uses the sauces of Mexico, in all their diversity and exquisite complexity, as its foundation, central pillar and building block – and this was what I found the most fascinating and enticing: first he takes you through the key techniques involved in a salsa, a guacamole, an adobo, a mole or a pipián, and then he sets you free: armed with a clear understanding of the fundamental processes of the basic sauces, you are ready to roam through the book, to pick your salsa, mole or adobo before deciding on what you fancy as its partner, let alone whether just one or several: you take some fresh prawns for instance, and start off by marinating them in one of the deeply flavoured adobos; having cooked them, you can eat them as is with nothing more than a squeeze of fresh lime juice, or top them with a sparkling raw salsa, or roll them into a taco with a salsa of fried serranos – the combinations, variations and possibilities seem to be endless and you can mix and match to your heart's content. Every recipe ends with several serving suggestions, which may be as simple as corn tortillas, rice or beans, or more specific, along the lines of "serve it with Adobo-marinated Fish" or "turn it into tacos, enchiladas or tamales".
The book starts off with an excellent and comprehensive chapter on essential Mexican ingredients and techniques, which also includes Santibañez' "five commandments of great Mexican cooking" (my favourite is definitely "look, touch and smell"), as well as how to pit and cut an avocado, make "easy to squeeze" lime pieces, chop coriander/cilantro "the Mexican way", and roast garlic, onions, nuts, seeds, tomatoes and tomatillos. There are useful and extensive charts on the most popular fresh and dried Mexican chillies and how to roast, toast and generally deal with them; detailed instructions on how to make your own tortillas; and information on some traditional but more unusual Mexican ingredients like xoconostle. From here Santibañez jumps straight into his fabulously bright and zingy salsas, both raw and cooked, from the time-honoured Pico de Gallo and Salsa Verde to some of his more modern creations like Cucumber Salsa (fresh, aromatic, crunchy and delicious with the simple Quesadillas) and Roasted Pineapple Salsa, whose sweet tartness is the perfect foil to wild salmon marinated in the Basic Ancho Adobo.
The salsas give way to the guacamoles, which can be utterly classical and eaten just with tortilla chips or folded into crab and lobster for the Seafood Guacamole, or hauled into the 21st century and combined with blue cheese and smoked almonds. The adobos are truly pre-hispanic chilli purées and pastes, and multi-talented as they can take on the role of a marinade, a cooking sauce and a "finishing sauce" all in one. The moles and pipianes, which are described as "Mexico's iconic sauces", explore classical regional sauces like those of Puebla and Oaxaca, as well as more modern concepts such as a hazelnut mole, paired with seared sea scallops, or a pistachio pipián to serve with roast rack of lamb. The last chapter covers a minimal handful of side dishes – rice, beans (including memorable black beans flavoured with avocado leaves), mushrooms with spinach and zucchini with corn and cream.
The author's passion for his native Mexican food blazes right through the book, and his experience as a cookery teacher is obvious in his writing style and clear, easy to follow recipes. The photography is luscious, and although a couple of the recipes have not lived up to expectation, Truly Mexican is a fabulous cookery book, packed with all the bold, bright and satisfying flavours of the Mexican kitchen. I have loved cooking from it and it has earned a top-ranking place in my kitchen library.
A word of warning: Roberto Santibañez is obviously a fire eater who is happy to include the seeds of the incandescent habanero chilli – 10 out 10 on the heat scale – in his dishes, but unless you have a very hardy palate, you might like to try using a milder chilli, with or without seeds, to start with.
Truly Mexican by Roberto Santibañez and J J Goode is available from Amazon.co.uk and Amazon.com.
You Should Also Read:
Cookbook review - Frida's Fiestas
Cookbook Review - A Yucatan Kitchen
Cookbook Review - Zarela's Veracruz


Related Articles
Editor's Picks Articles
Top Ten Articles
Previous Features
Site Map





Content copyright © 2022 by Isabel Hood. All rights reserved.
This content was written by Isabel Hood. If you wish to use this content in any manner, you need written permission. Contact Mickey Marquez for details.