Cookbook Review - Zarela's Veracruz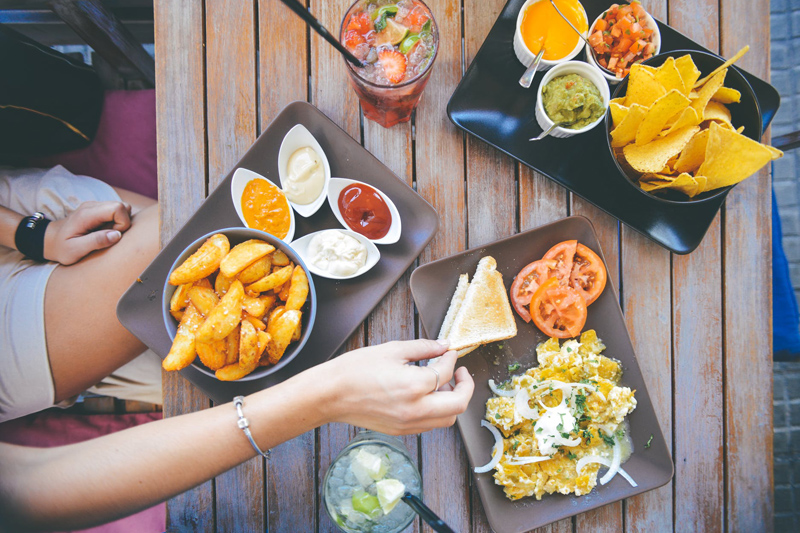 Zarela Martínez, chef, restaurateur and food writer, is highly skilled at bringing to life the spirit and magic of her native land. She writes about Mexico itself and its people with love, passion and boundless enthusiasm – and herein, for me, lie the great appeal and power of her cookery books. The recipes are an appendage rather than their heart let alone their soul. It is the writing, the exploring, the adventure and journey of discovery which thrill me.
For Zarela's Veracruz, the author travelled throughout the state, eating in small local restaurants, interviewing chefs, hoteliers, private individuals, poets, home cooks and bakers, and gathering gastronomic information wherever she went. The result is in many ways a guide to the whole region, and I have to admit that in my opinion the most fascinating part of the book is the lengthy introduction which starts off with "Where it all began, and how", briefly covering the history of the area, and then takes you through the different parts of the state in "Places and People A Tour of Veracruz". And having followed Zarela on her travels, I fully appreciated the meaning of the invitation she extends in the opening pages: "I invite you to travel with me through Veracruz state and learn why pre-Hispanic mythology placed the blessed afterlife in this beautiful spot".
The sub-title to the book is Mexico's Simplest Cuisine, which I consider misleading. There are certainly some very simple and straightforward dishes, but my personal research into "la cocina veracruzana" has shown me an enthralling food culture and a wealth of interesting and delicious regional specialities. And as I gradually cook my way through Zarela's Veracruz, my delight in the cooking of the whole state has grown even more. The collection of recipes is a mixture of the great Veracruzano classics (some very well known such as Arroz a la Tumbada and Huachinango a la Veracruzana, others far less famous), those provided to her by the locals, and her own interpretation of some of the dishes she has sampled.
The most lasting impression I have from reading the book – and cooking extensively from it – is that Veracruz is a fantastic place to eat and to sample real, authentic, historical Mexican cuisine. The main reason for this is that the state does not attract many foreign tourists. There are plenty of visitors, but they are Mexicans from other parts of the country and the restaurants are therefore not trying to please and satisfy overseas palates; their clientèle is not alien but indigenous and both enjoys and honours the local and regional dishes. What a joy for anybody exploring Veracruz and its cuisine!
Zarela places great emphasis on the ethnic melting pot which the state of Veracruz undoubtedly is and on the two greatest influences on its indigenous people, civilisation and gastronomy: it was here that the first Europeans set foot on Mexican soil in the 16th century and here that African slaves subsequently disembarked to work on the Spanish sugar cane plantations - and the effect that the Spanish and African immigrants, ingredients and cooking methods had on the local gastronomy, how they inspired and shaped it, is very clear throughout the book.
Not all the recipes have thrilled or satisfied me or held my attention , although some have become great favourites (the spicy shrimp stew or Chilpachole de Camarón and the Salsa Macha, She-Man Sauce, are now regulars in my kitchen) – but Zarela's Veracruz has most definitely drawn me in, expanded my knowledge and understanding of the state, its citizens and its cuisine, and encouraged me to study it further. The introductory chapter on the main ingredients used in the cooking of Veracruz has proved useful and the basics, including techniques, are well covered (rendering lard, griddle-roasting vegetables, preparing dried chillies, corn tortillas) – and a real bonus is that the book itself has also provided me with a reliable list of excellent restaurants to visit next time I am in the area!
I purchased Zarela's Veracruz with my own funds for my own use.
You Should Also Read:
Mexico's Regional Gastronomies - Veracruz
Veracruz - Arroz a la Tumbada Recipe
Veracruz - Fish a la Veracruzana Recipe


Related Articles
Editor's Picks Articles
Top Ten Articles
Previous Features
Site Map





Content copyright © 2022 by Isabel Hood. All rights reserved.
This content was written by Isabel Hood. If you wish to use this content in any manner, you need written permission. Contact Mickey Marquez for details.