Cookbook Review - Frida's Fiestas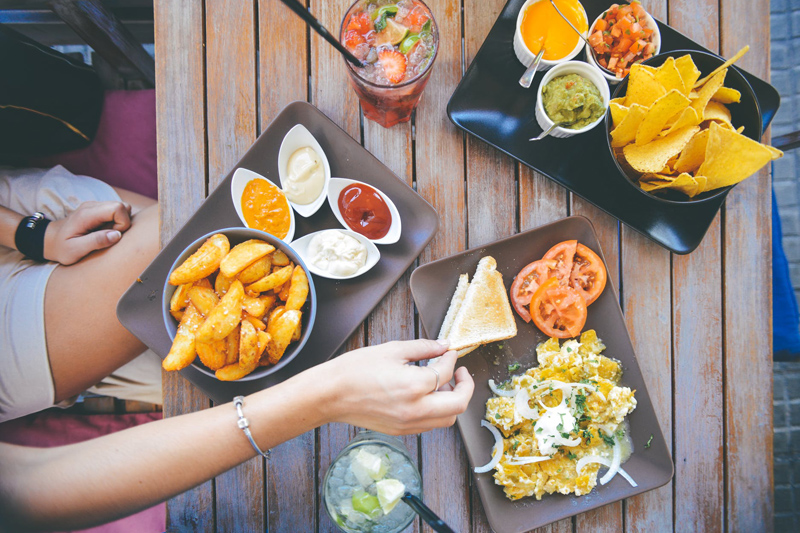 Life at "La Casa Azul", the Blue House, in Coyoacán sounds boisterous and fun. Now a museum, it was Mexican painter Frida Kahlo's family home, where she returned eventually to live with her husband, the muralist Diego Rivera. They were joined in 1942 by Guadalupe, Diego's daughter by his first wife, Lupe Marín, and Frida's Fiestas is Guadalupe's account of her life with the two renowned Mexican artists – a time when she "learned to see the world through the way Frida and Diego lived".
Frida Kahlo was born in Mexico in 1907 to a Hungarian (or perhaps German) father and a Mexican mother. A horrendous accident in 1925 left her with serious injuries from which she never fully recovered, and she spent most of the rest of her life in pain, a fact which is reflected in much of her art – and I must admit that, based on the paintings I have seen, particularly her many self-portraits, I had always imagined her as a stern, sad and cheerless woman. But Guadalupe Rivera describes her stepmother as blessed with "openness and liveliness of spirit", and "an enthusiast who felt that the world around her was more than enough cause for permanent rejoicing". She dressed with tremendous flamboyance, in elaborately starched and frilly skirts, and more often than not in the style of the women of Oaxaca, with colourful "huipiles" and a silk "rebozo" or traditional Mexican shawl; and she loved to throw parties – a baptism, a birthday, a saint's day, a national holiday were all occasions to be celebrated, and La Casa Azul, with its "patio full of flowers, songbirds and parakeets in cages, long-haired grey cats and a spider monkey named Fulang Chang" was constantly packed with friends and family, artists and architects, political activists, ex-presidents and cabinet ministers. Frida devised elaborate menus of traditional Mexican food with the help of her delightful-sounding cook, Eulalia, the rooms were decorated with flowers and fruit, bands of "mariachis" strummed their guitars and sang typical Mexican songs, and the sound of raucous laughter rang out until the early hours of the morning.
When Frida Kahlo married Diego Rivera, she could barely boil an egg and it was thanks to her predecessor, Lupe Marín, and a cookbook entitled Nuevo Cocinero Mejicano, The New Mexican Cook, which she inherited from her mother, that she eventually developed into a fabulous cook – which was just as well since Diego Rivera's foul moods apparently vanished when he was presented with his favourite dishes! Guadalupe Rivera in turn inherited Frida's cookery book, complete with her comments, annotations and kitchen secrets, and it is on this collection that the recipes in Frida's Fiestas are based.
It is an enthralling book, with its warm and affectionate depiction of Frida - and Diego to a lesser extent, of day to day life in La Casa Azul, of the parties, guests and discussions, of the food cooked and served, of the table settings and rituals, and the lunch basket full of Diego's best loved delicacies which Frida would take to his studio at midday. And as though this were not enough, it also features fascinating photographs of the two artists and their home, gems like a page from the notebook in which Frida kept a record of the sales of their paintings, and a sprinkling of reproductions of Frida's own works.
The description of Frida's and Diego's "fiestas" and the associated menus span a year, starting with their wedding on 26 August 1929 and progressing through national holidays, family birthdays, traditional festivals like El Día de los Muertos, the Day of the Dead, and the Christmas "posadas", and simple days out like "A Boat Ride in Xochimilco". The dishes are all very traditional and authentic, Mexican food at its most genuine, and the photography is luscious – I particularly loved the re-creations of the dishes and table settings in La Casa Azul, which really bring the meals and menus to life.
The style of writing is a bit schoolgirlish, and the Mexican name for each and every recipe, as well as a brief explanation of the dish itself, would have been both useful and interesting, as would at least some basic information on the more unusual ingredients – jocoque, huazontles and acuyo leaves for instance! However, these are pinpricks compared to the heady mélange of art, passion, food, history and personal relationships which makes up Frida's Fiestas and has undoubtedly earned it a special place on my coffee table, in my kitchen and in my Mexican library.
The book is available from Amazon.co.uk and Amazon.com.
You Should Also Read:
Cookbook Review - Zarela's Veracruz
Cookbook review - Truly Mexican
Cookbook Review - A Yucatan Kitchen


Related Articles
Editor's Picks Articles
Top Ten Articles
Previous Features
Site Map





Content copyright © 2019 by Isabel Hood. All rights reserved.
This content was written by Isabel Hood. If you wish to use this content in any manner, you need written permission. Contact Mickey Marquez for details.