3 Alternatives to Stress and Emotional Eating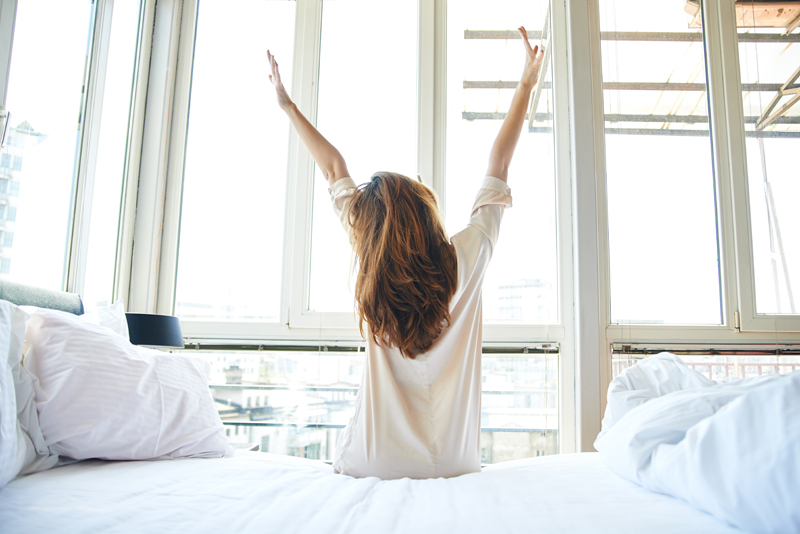 Eating too much or poorly when you are feeling bored, sad, stressed or angry can become an unhealthy habit. My appetite tends to wane during trying times, but when the trouble is over, often one of the first things I think of is what forbidden food I'll have as a "treat." I have used food, bad food as a reward for overcoming difficult obstacles.

Since I am not a stress eater--someone who consumes food in response to feeling overwhelmed or upset--I didn't think I had a problem in terms of why I sometimes fall off of the good food wagon. I thought it was more of a lack of discipline thing. However, Susan Albers, author of 50 Ways to Soothe Yourself Without Food says anytime you consume food not to relieve hunger but in response to a feeling--even happiness--this is called emotional eating. Feeling good can cause you to overeat because eating helps to extend and hold on to happy feelings.

The goal of Albers book (which I borrowed from the library) is to help readers eliminate food as a main source of comfort by finding comforting and pleasurable substitutes. I was willing to give Albers' suggestions a try, but I couldn't help but wonder: what on earth can replace a Quarter Pounder with cheese?

Below are a few of the many great suggestions I'm going to try.

Clear your mind

When you sit on the couch watching a movie and eat an entire bag of potato chips without even realizing it, you are not truly aware of what you are doing. According to Albers, many people eat to simply zone out from the world for awhile. We do this to shut down our thoughts when our minds are overloaded. Fortunately there are healthier ways to cope. One activity Albers suggests is flipping through a magazine. While reading a book requires quite a bit of mental energy, "looking at pictures and scanning through photos is enough to decompress mindlessly and can also absorb nervous energy," writes Albers.

Put your problems away for awhile

Sometimes we snack to procrastinate. There is a difficult problem or situation that we would rather not deal with, so instead of plunging right into it, we get something to eat first. With the exception of 911 emergencies, many problems can wait until we are ready to deal with them. Instead of using food to stall, Albers recommends using a box to temporarily "store" problems. You can use a ready made box or make the box yourself. Whenever you face a difficulty, write about it and then place the paper into the box until you are ready to deal with the problem. I like this technique as it keeps the problem from being stored in your subconscious where it can wreak all kinds of havoc in addition to overeating.

Use guided imagery

My current issue is not really with snacking. I'm pretty good about eating mostly fruit and drinking water in between meals. My problem is with premeditated indulgences of the worst kind. Just tonight I was taking an evening walk with my daughter when I thought about going to a favorite fast food restaurant for lunch the following day. Guided imagery is a tool I believe can help me with this problem. You engage in guided imagery when you actively direct your thoughts to a positive image. I like to imagine myself 30 years from now--a graceful older woman, happy, healthy and in great shape.

"Guided imagery has been clinically proven to be a helpful technique for reducing binge eating," writes Albers. "It works because your mind and your body are intricately connected. When you imagine the feelings and sensations your body would encounter in your visualization, your body responds as if they were really happening."

What may happen is that you imagine yourself eating. If this happens Albers says to keep the guided imagery going, but change the ending. Imagine yourself walking away from the food and turning instead to a nonfood alternative.






Related Articles
Editor's Picks Articles
Top Ten Articles
Previous Features
Site Map





Content copyright © 2023 by Leah Mullen. All rights reserved.
This content was written by Leah Mullen. If you wish to use this content in any manner, you need written permission. Contact Leah Mullen for details.