Disability Advocacy and Unintended Consequences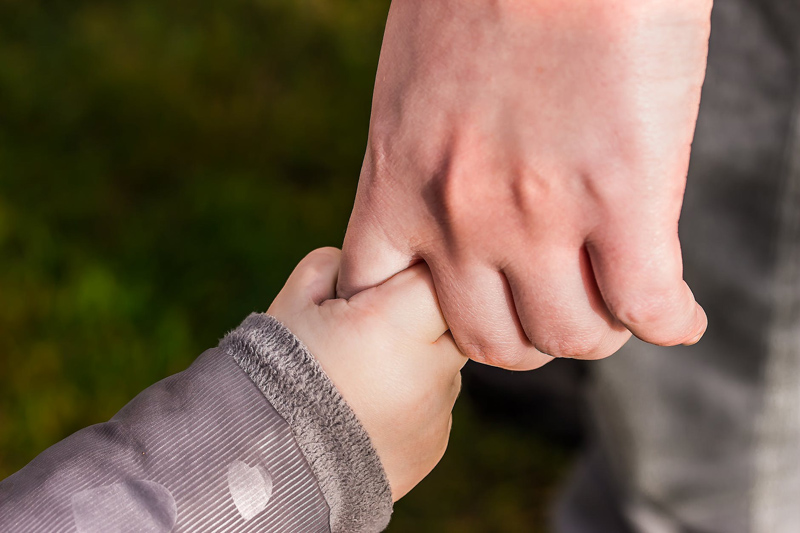 Individuals with disability often bear the brunt of the unintended consequences of the efforts or volunteers as well as official advocates who seek to raise awareness, provide support and encouragement, and fund programs that provide the only opportunities they may find in early childhood and throughout their lifespans. There is a traditional lack of relationships with advocates who have grown up with disabilities and awareness of the cultural realities in our efforts to build true awareness and friendships with other students and neighborhood peers with and without a diagnosis.
Disability advocacy whose aim is to improve opportunities for children with disabilities is often focussed on raising funds for organizations that provide early intervention, specialized therapies, and inclusive recreational or educational programs. Raising awareness about the extra challenges babies and children with developmental delays, chronic health conditions or physical disabilities, is usually meant to show what a difference research, services and supports have made for earlier generations.
Because disability awareness and advocacy has long been fueled by medical and education professionals, family members, and others who have neither grown up with or experienced disability issues on a daily basis, the true diversity of the population is rarely recognized or acknowledged. Children with disabilities may never meet an adult with the same diagnosis living an ordinary life in the community. Disability history is not taught to them or their mainstream peers. That part of their cultural identity may remain invisible and unexplored well into adulthood. While children of color, those whose families are multi-lengual, and those who express the true diversity of our communities in other ways may have families who understand everyday prejudice and discrimination, children and teens with disabilities of all races and cultures experience the added layer of intrusion that they endure due to ableism.
While no one has grown up without feeling the wounds most common in childhood, there are small daily realities and insults unrelated to any disability that is clearly understood by young people who must tolerate an atmosphere of ableism that their families and mainstream peers could not imagine. Like racism, sexism, and other bigotry, ableism that seems as natural as the air we breathe is often difficult for those who exhale it to recognize it as systematic. Their everyday life is intruded upon by accessibility issues, and 'innocent' insensitive comments that are as vicious as the taunts of bullies.
While peer mentoring and other attempts to build interpersonal relationships between children with disabilities in both integrated and segregated classrooms are honest attempts to build a culture of acceptance for all students, it is still rare to find a school that is dedicated to a culture of inclusion. Mainstream students visiting a Special Education classroom and serial peer buddies in integrated classrooms may benefit from their experiences, but like voluntourism in impoverished parts of the world, they teach unintended lessons to the students with disabilities they temporarily befriend. The structure of the relationship teaches them lessons of ableism they internalize for the rest of their lives.
Cerebral Palsy Awareness Week: a different approach
https://www.abc.net.au/rampup/articles/2013/07/29/3813511.htm
Poverty Media Stories are Manufactured; Stories of Struggle Are Real
https://indiancountrytodaymedianetwork.com/2013/12/17/poverty-porn-manufactured-stories-struggle-are-real-152760
Lives In The Balance - Changing the Conversation about and with Behaviorally Challenging Kids
A more compassionate, productive, effective approach to understanding and helping behaviorally challenging kids
https://livesinthebalance.org/
I'm Not Lost
https://ollibean.com/2014/02/17/lost/
What Do You Do Dear:
A leak in the system: when a little girl felt sorry for my son
https://www.whatdoyoudodear.com/2014/07/a-leak-in-system-when-little-girl-felt.html
Why we'd never publish a photo of the queen in a diaper
https://gimpled.blogspot.com.au/2014/07/why-wed-never-publish-photo-of-queen-in.html
Why NPR Published A Photo Of A 16-Year-Old In A Diaper and Still Thinks It's OK
https://www.npr.org/blogs/health/2014/07/10/330224825/why-we-published-a-photo-of-a-16-year-old-in-diapers
Assigned Friends Outcome
https://ollibean.com/2014/02/05/assigned-friends-outcome/
PHILIPPA BIDDLE on Voluntourism:
The Problem with Little White Girls (and Boys)
WHY I STOPPED BEING A VOLUNTOURIST
https://pippabiddle.com/2014/02/18/the-problem-with-little-white-girls-and-boys/
2+ MILLION VIEWS LATER — THAT TIME THE INTERNET BROKE ME
A Follow-Up To "The Problem with Little White Girls (and Boys)"
https://medium.com/p/5063ae99d007
LIONS, ZEBRAS, AND AFRICAN CHILDREN: VOLUNTOURISM IN THE AGE OF SOCIAL MEDIA
https://pippabiddle.com/2014/04/22/lions-zebras-and-african-children-voluntourism-in-the-age-of-social-media/
Garden of Egan: So you want to visit an orphanage... by Leah Spring
Voluntourism and children with disabilities
https://nblo.gs/Yd9EK
The Benefits of Peer Counseling
https://www.proyectovision.net/map/trainers/peercounseling/basics.html
Voluntourism – call it a spade and use it carefully
https://cmajblogs.com/voluntourism-call-it-a-spade-and-use-it-carefully/
Is It Racist To 'Call A Spade A Spade'?
https://www.npr.org/blogs/codeswitch/2013/09/19/224183763/is-it-racist-to-call-a-spade-a-spade
Psychologists Have Uncovered a Troubling Feature of People Who Seem Nice All the Time
https://mic.com/articles/92479/psychologists-have-uncovered-a-troubling-feature-of-people-who-seem-nice-all-the-time
Browse at Amazon.com for books about school life and friendship, like:
Niagara Falls, Or Does It? (Hank Zipzer)
or
Mi amigo tiene autismo/My Friend Has Autism
You Should Also Read:
Friendship, Inclusion and Childhood Disability
Encouraging Friendship - Childhood Disabilities
Loneliness and Friendship in High School


Related Articles
Editor's Picks Articles
Top Ten Articles
Previous Features
Site Map



Follow @DownSynAdvocacy
Tweet





Content copyright © 2022 by Pamela Wilson. All rights reserved.
This content was written by Pamela Wilson. If you wish to use this content in any manner, you need written permission. Contact Pamela Wilson for details.