Spirituality and Stress Management at Work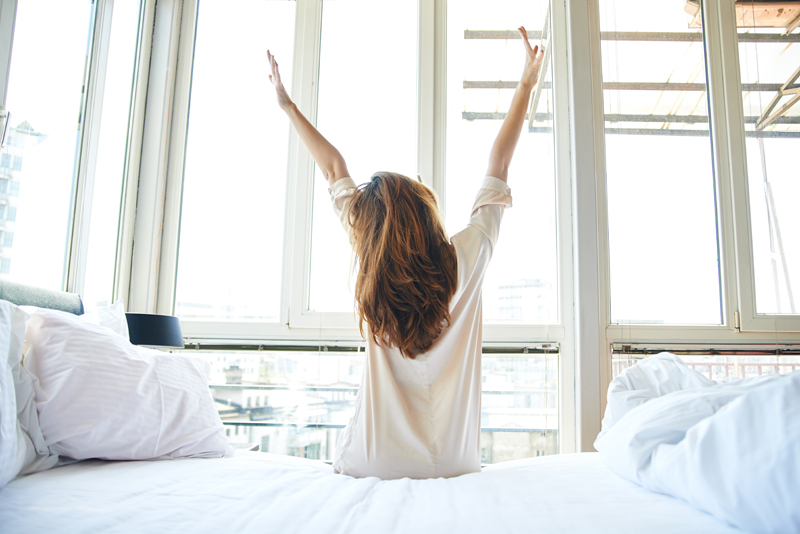 "No matter how insecure our tenure at work, no one can hand a pink slip to our soul. No one can say to our inner life, "You're fired!"--Lewis Richmond
Are you so bored by your humdrum job that you feel like the "Time to Make the Doughnuts" guy from the old Dunkin' Donuts commercial? Or are you experiencing the other end of the spectrum where you are so stressed that even when you are off the clock, you worry about the job. You can't sleep or relax. While it's been widely reported that boredom at work is not necessarily harmful and can in fact lead to innovation, stress can have a negative impact on your health.
The CDC reports the following facts about job stress:


One-fourth of employees view their jobs as the number one stressor in their lives. --Northwestern National Life



Three-fourths of employees believe the worker has more on-the-job stress than a generation ago.--Princeton Survey Research Associates



Problems at work are more strongly associated with health complaints than are any other life stressor-more so than even financial problems or family problems.--St. Paul Fire and Marine Insurance Co.


For those who are bored, stressed or otherwise suffering at work Lewis Richmond, author of
Work as a Spiritual Practice
says we should recognize "that when faced with stress, worry, and conflict, we're not helpless."
"We may think that the pace of our work is something over which we have little control," writes Richmond. "But even in the most frenetic job, we can learn to cultivate and maintain an awareness of the body and breathing and establish small rituals of care in our movements."
Work as a Spiritual Practice
teaches readers how to become more aware and engaged by using simple activities we do every day like sitting, standing, breathing and walking.
For example, whenever you sit down in a chair, take one breath. And when you get up, take one breath and shift your attention to your feet.
Why your feet?
When you are stressed all of your attention and energy are forced up into your head. You are constantly thinking. Focusing on your feet helps the energy flow downward. "That counteracts that tension in our head and neck. Besides, our feet can't think! Instead, they walk, they move and feel," says Richmond.
If you are bored and feel stagnant, try setting up a discrete "energy shrine" in your workspace. It could be a plant or a beloved picture or object. Regularly take care of the plant, dust your objects and rearrange them. "To change the shrine, to move it around, to add to it, to take care of it, is to move ourselves and give our inner life a boost," says Richmond.
Once when I had a job with no desk, I kept a poem in my pocket or my list of goals and I would read them during my breaks. I didn't think of it as a "energy shrine" until I read this book, but that's exactly what it was. The shrine is where you for renewal. "No matter how disappointing things are at work," says Richmond, "the shrine represents the part of us that the workplace cannot touch."
Don't expect to see immediate results when you make the decision to be more mindful. Richmond equates spiritual practice to pouring water into a mountain of sand. "The water disappears immediately, and there is little visible sign of the effort you have made. But over time, through repeated pouring and repeated efforts, the sand becomes more moist, more fresh, more workable.
"Be willing to let the water disappear, and be willing to keep making the effort," writes Richmond.


Related Articles
Editor's Picks Articles
Top Ten Articles
Previous Features
Site Map





Content copyright © 2023 by Leah Mullen. All rights reserved.
This content was written by Leah Mullen. If you wish to use this content in any manner, you need written permission. Contact Leah Mullen for details.