Veracruz - White Gorditas Recipe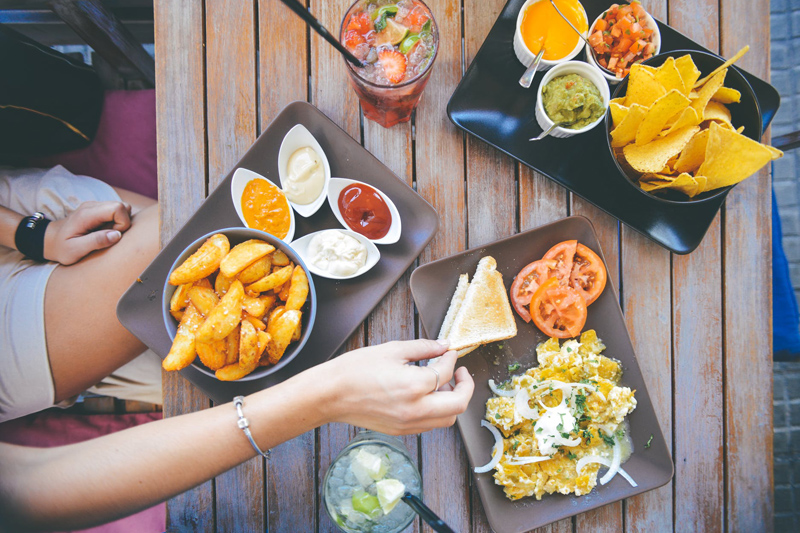 The gorditas - little plump ones - of Veracruz are utterly pre-Hispanic, despite the fact that they are deep fried, and as typical of the state as it comes. The negras or black ones, which incorporate the local black beans and perhaps some Veracruzano jalapeño or chipotle chillies, are the most popular but the blanca or white/blond version is just as time-honoured.

Although gorditas are a very typical Mexican antojito or street snack and there are countless variations to be found throughout the country, the ones from Veracruz are in a class of their own. A standard little plump one lives up to its name in that it is a masa cake, somewhat thicker than a tortilla, which is more often than not fried on a griddle; it puffs up as it cooks, creating a pocket which can be stuffed. In Veracruz on the other hand, the dough is rolled out quite thinly and then deep fried – and it is this contact with hot oil which makes it balloon up into its characteristic bellied shape. In other parts of the country, it would be known as a gordita inflada or an inflated gordita, but in Veracruz it is just a little plump one.

Gorditas Veracruzanas are eaten mostly in the morning and they are a breakfast to die for, particularly when accompanied by fried plantains, a spicy salsa and a fried egg or two, or a sprinkling of salty tangy cheese and a drizzle of sour cream for instance - not particularly light or healthy but oh so good. They are not difficult to make but need to be thin enough to achieve the required lightness and crispness; a tortilla press is a great asset here, but if you do not have one to hand, the dough can be rolled out with a rolling pin between two sheets of cling film/plastic wrap. A sugar thermometer is also a great help as the gorditas will not balloon adequately if the oil is not hot enough – and if it is too hot, the outside will be crisp and golden before the inside is cooked.

White Gorditas from Veracruz – Gorditas Blancas Veracruzanas

Makes about 10 and serves 4 to 6 as a brunch dish

For the gorditas:-
250 g/9 oz masa harina
15 ml/1 tbsp plain flour
50 g/2 oz green jalapeño chilli, or to taste, deseeded and very coarsely chopped – or use serrano chillies if you want some real heat
10 ml/2 tsp fine sea salt
Warm water as needed
Vegetable oil

For the salsa verde cruda:-
300 g/11 oz tomatillos, husked and rinsed - use tomatoes if tomatillos are not available
50 g/2 oz onions, peeled and coarsely chopped
1 large mild red chilli, deseeded and chopped
15 g/1/2 oz fresh coriander/cilantro
Sea salt and freshly ground black pepper

To serve:-
125 ml/4 fl oz/1/2 cup soured cream
100 g/4 oz Mexican queso fresco, ricotta salata or feta cheese
15 g/1/2 oz fresh coriander/cilantro, coarsely chopped

Place the masa harina, flour, green chillies and salt in a food processor and blitz until the chillies are evenly distributed. With the motor running, start adding water, a quarter of a cup at a time, until the masa comes together and is smooth and pliable. If it is too dry, the gorditas will crack as they cook, letting the oil in; if the mixture is at all sloppy, it will be difficult to handle. You will need approximately two and a half cups of water but it can vary.

Knead the dough briefly and divide into pieces about the size of a large walnut (although feel free to make them larger if you like). Flatten each one out between two sheets of cling film/plastic wrap either in a tortilla press or with a rolling pin, to a thickness of no more than 1.5 mm. The gorditas can be prepared up to this point and set aside, still in the cling film, for several hours.

To make the salsa, chop the tomatillos coarsely. Put them in a food processor with all the other ingredients and whizz up for a few seconds, until broken down but still a bit chunky. The salsa can be made several hours in advance.

About half an hour before you are ready to eat, turn the oven on to its lowest setting and put some plates to warm. Line a large baking tray with a double thickness of kitchen paper and place it in the oven.

Heat 5 cm/2 in of vegetable oil to 185oC/360oF in a deep frying pan, wok or deep fat fryer. Turn the heat down to low. Carefully peel the cling film off two pieces of dough and gently lower them into the hot oil. Cook them undisturbed for about three minutes on each side, until they balloon and are golden all over. Remove them to the tray in the oven, propping them up against each other like a tent – this will help to keep them fat and full of air. Cook the remaining gorditas in the same way. Keep an eye on the temperature of the oil and do not let it rise above 190oC/375oF or it will start to burn.

Place two gorditas on each warm plate and drizzle with soured cream. Sprinkle with cheese and coriander and spoon some salsa over and around.

Serve immediately.

Buén provecho!


You Should Also Read:
Mexican Antojitos - Gorditas
Mexico's Regional Gastronomies - Veracruz
Veracruz - Black Gorditas Recipe


Related Articles
Editor's Picks Articles
Top Ten Articles
Previous Features
Site Map





Content copyright © 2023 by Isabel Hood. All rights reserved.
This content was written by Isabel Hood. If you wish to use this content in any manner, you need written permission. Contact Mickey Marquez for details.