Kids and Stomach Flu Survival Tips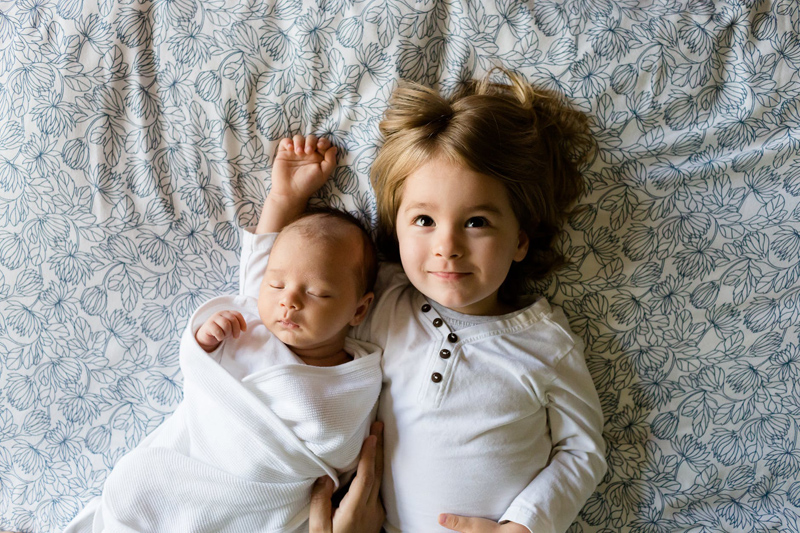 On the heels of my 6-year-old's first serious multi-day bout with stomach flu (not too bad to hold out this long, I know!), I thought I'd compile my newly acquired wisdom to help you prepare for when stomach flu strikes your little one.

The main thing to watch out for with children with a bad stomach flu is dehydration. You never know what form the flu will take – from throwing up to diarrhea, or both, and how long it will last. And you never know what they'll be able to keep down. It's likely your family will get hit with this at least once in a flu season, and once it starts you're in it until it's over, so here's some things you should know.

The stomach flu can be relentless, giving you little time to sleep or take care of yourself and certainly makes it hard to go out for supplies. If you don't have someone who can help you, it's hard to put a vomiting child in the car to run out to the store. So it's good to have some basic supplies stocked up in the house during cold and flu season (see my related article Kids and Stomach Flu Survival Supplies linked at the bottom of this page). Having the right supplies on hand can help ensure you have the nutritional options your child needs, as well as make the whole experience (relatively) more bearable for you and your child.

In my experience, after a vomiting episode, my daughter is immediately hungry and thirsty. However, eating and drinking too quickly can re-aggravate the a digestive system in spasm. My pediatrician recommended waiting a full hour before giving anything after vomiting so let the system settle and at least give it a fighting chance (I did allow her a very small sip of water just to rinse the acid from her sad throat and mouth.). I know it's hard when your kid is begging for food and drink, but they hate throwing up so much that they may just accept your reasoned explanation. Pointing out when the hands on the clock will point to eating and drinking can help make it easier for them to bear by seeing the duration decrease.

It's also worth knowing that diarrhea commonly follows the end of vomiting during the stomach flu, so even if they are taking in finally food and drink, they can still become dehydrated if it is going right through them and not really absorbing properly. This doesn't happen with every child, but you may want to be prepared in case it does. Especially if you are considering whether or not to send your child off to school because the vomiting seems to have stopped. Diarrhea may still be on its way – I always err towards letting her stay home the day after the vomiting stops, both just in case, as well as to give an extra day to get her strength back up, eat throughout the day in small amounts and generally recover before resuming her regular schedule.

If your child is having repeated vomiting and/or diarrhea episodes and staring to display *any* signs of dehydration, please contact your pediatrician or health care provider. Signs may include lethargy, irritability, lack of crying tears, dry inside of the mouth, cracking lips, dizziness or unwillingness/inability to stand up and walk around and more. Some of these are also "symptoms" of being miserable, so it can be confusing. But dehydration can come on faster than you'd think, so it's better to be safe than sorry and consult a health professional about whether it may be necessary to visit the emergency room for intravenous fluids. After multiple episodes, you may at least want to discuss with them how things are going, what signs you should be watching for and know what procedures are necessary within your medical group and health insurance to take quick action if it becomes necessary.

Stomach flu may be a common illness, but with the risks of dehydration it's nothing to fool around with. Understanding the basics of the stomach flu, and actively using your health care provider can be the difference between a few days of inconvenience and a dangerous health situation.

Disclaimer: All material on the BellaOnline.com Early Childhood website is provided for educational purposes only and does not constitute medical advice. Although every effort is made to provide accurate and up-to-date information as of the date of publication, the author is neither a medical doctor, health practitioner, nor licensed mental health professional. If you are concerned about your health, or that of your child, consult with your health care provider regarding the advisability of any opinions or recommendations with respect to your individual situation. Information obtained from the Internet can never take the place of a personal consultation with a licensed health care provider, and neither the author nor BellaOnline.com assume any legal responsibility to update the information contained on this site or for any inaccurate or incorrect information contained on this site, and do not accept any responsibility for any decisions you may make as a result of the information contained on this site or in any referenced or linked materials written by others.

You Should Also Read:
Kids and Stomach Flu Survival Supplies
Be Koool Soft Gel Sheets – Product Review
Cold Medicines for Children


Related Articles
Editor's Picks Articles
Top Ten Articles
Previous Features
Site Map



Follow @bellanicki
Tweet





Content copyright © 2022 by Nicki Heskin. All rights reserved.
This content was written by Nicki Heskin. If you wish to use this content in any manner, you need written permission. Contact Nicki Heskin for details.