Kids and Stomach Flu Survival Supplies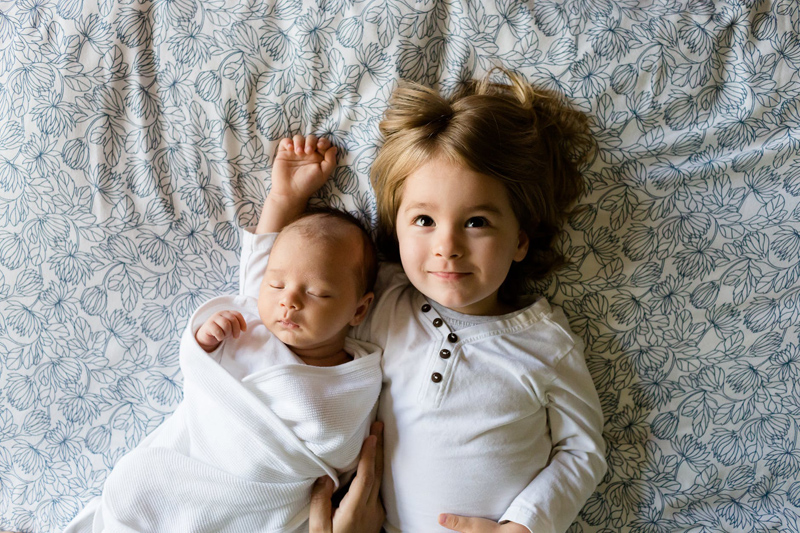 On the heels of my 6-year-old's first serious multi-day bout with stomach flu (not too bad to hold out this long, I know!), I thought I'd compile my newly acquired wisdom to help you prepare for when stomach flu strikes your little one.

The main thing to watch out for with children with bad stomach flu is dehydration. You never know what form the flu will take – from throwing up to diarrhea, or both, and how long it will last. And you never know what they'll be able to keep down. For some of the basics on getting through the stomach flu, and important information on dehydration, see my related article on Kids and Stomach Flu Survival Tips, linked at the end of this page.

It's likely your family will get hit with this at least once in a flu season, and once it starts, the stomach flu can be relentless, giving you little time to sleep or take care of yourself and certainly makes it hard to go out for supplies. If you don't have someone who can help you, it's hard to put a vomiting child in the car to run out to the store. Having the right supplies on hand can help ensure you have the nutritional options your child needs, as well as make the whole experience (relatively) more bearable for you and your child. Here's what I found helpful to have around:

• Fluids -- Keeping down fluids can be a constant challenge during stomach flu. At different stages and varying from illness to illness, kids may be able to keep down different things, so it's good to have some supplies on hand. I like to have pediatric electrolyte (pops and liquid), sports drink and chicken broth. I've also heard flat clear soda recommended before, but I think the higher sugar content makes that less desirable than those mentioned before. I especially like Pedialyte Pops, which store easily in the back of the freezer and come in small servings. I cut mine up into smaller pieces and because they take longer to eat (either by sucking on it, or the way my daughter did it, drinking it a few drops at a time as it melts), it's easier for children to consume them slowly, which can be difficult when you are really thirsty and/or famished. Drinking too much too quickly can contribute to increased vomiting. Electrolytes are preferred due to having the ideal mix of ingredients for maximum absorption. However, many kids above toddler age will refuse them but will drink a sports drink (such as Gatorade) which is slightly less ideal for this purpose, but much tastier. The chicken broth (for those of the non-vegetarian ilk) may be the first thing your child is able to keep down on the road to solid foods. Either you can store a couple cans of broth from your local grocery, or my preference is for a broth concentrate (my favorite is Better Than Bullion brand), which makes it easy to make a little bit of broth at a time by just adding to heated water.

• Foods -- When your child is able to keep down fluids and broth, your doctor will probably tell you that you can start to reintroduce easily digestible solid foods. Ironically, the healthy whole grains that I keep in the house are not the best for this purpose, as the more complex grain makes the system work a little harder. My pediatrician recommended some white bread or basic pasta, neither of which I had. I don't even have any white rice around anymore! But what I did have that worked well for us was some plain ramen noodles which I cooked in chicken broth so they could absorb that little extra nutrition. Mac and Cheese without the cheese is also an easy item to stock. If that works, you might want to have around some applesauce and white rice. Bananas are also a great food for this time, but obviously those require a little more planning to have fresh ones available.

• Supplies -- There are definitely some supplies that can make the stomach flu easier to handle. Kids are not always great at anticipating a vomiting attack in time to make it to the restroom, so after the first episode we keep a "throw-up bowl" nearby that our daughter can easily grab if she feels it coming on. It sounds gross, but it's way less gross than cleaning vomit off the couch. On that front, we also have a could large, washable blankets and an extra pillow and case that we "slipcover" the couch with, so that we can easily pull them off and throw them in the wash if they are soiled. Soft cloths are handy to let her clean up with after an episode and a little more pleasant to an already miserable child than paper towels. For those with diarrhea, I strongly recommend having flushable wipes or hemorrhoidal wipes on hand. A careful cleanup each time can help minimize soreness and burning and decrease the fear and discomfort of subsequent episodes for your child. The final item that was a *huge* help for us was a couple of kids movies we had put away. Sacking out in front of the TV is the one consolation of being sick, and having something new and special to watch can be the silver lining behind the very dark cloud!

With some advance preparation, a big dose of support and sympathy, and vigilance about potential dehydration, stomach flu can be later remembered as little more than an unfortunate and inconvenient experience and couple days of missed school and work.

Disclaimer: All material on the BellaOnline.com Early Childhood website is provided for educational purposes only and does not constitute medical advice. Although every effort is made to provide accurate and up-to-date information as of the date of publication, the author is neither a medical doctor, health practitioner, nor licensed mental health professional. If you are concerned about your health, or that of your child, consult with your health care provider regarding the advisability of any opinions or recommendations with respect to your individual situation. Information obtained from the Internet can never take the place of a personal consultation with a licensed health care provider, and neither the author nor BellaOnline.com assume any legal responsibility to update the information contained on this site or for any inaccurate or incorrect information contained on this site, and do not accept any responsibility for any decisions you may make as a result of the information contained on this site or in any referenced or linked materials written by others.


You Should Also Read:
Kids and Stomach Flu Survival Tips
Be Koool Soft Gel Sheets – Product Review
Cold Medicines for Children


Related Articles
Editor's Picks Articles
Top Ten Articles
Previous Features
Site Map



Follow @bellanicki
Tweet





Content copyright © 2022 by Nicki Heskin. All rights reserved.
This content was written by Nicki Heskin. If you wish to use this content in any manner, you need written permission. Contact Nicki Heskin for details.