Cold Medicines for Children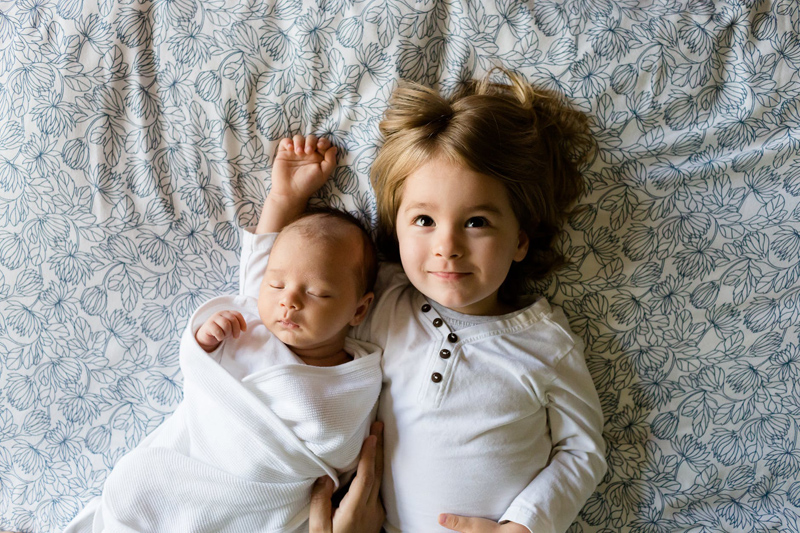 When children get sick, parents often run to the local store and stand helplessly in the medicine aisle wondering what to buy. Despite the hundreds of brands, there are really just a few main types of cold medicines and it is helpful to know the basic purpose of each one to help make a decision.

** NOTE: The author of this article is NOT a doctor or health professional, but merely sharing her experience as a mom buying medication for her children. TALK TO YOUR PEDIATRICIAN OR OTHER HEALTH PROFESSIONAL BEFORE GIVING YOUR CHILD MEDICATION.

It is important to note that all cold medications mentioned below, EXCEPT the fever medications, are officially not recommended now for use in children under 4 years of age, due to common mis-dosing by parents and questions about effectiveness. As a result, concentrated infant drops/doses are no longer available for these medications. Some doctors disagree with this FDA recommendation and some support it. Some parents still give these medications against the recommendation using reduced children's doses. Consult with your pediatrician or health professional regarding this issue if you have a child under 4.

Fever and Pain Medications – (acetaminophen and ibuprofen) These medications (e.g. Tylenol, Advil, Motrin and many combination cold medicines) help reduce fevers and dull certain types of pain. See my related article, Fever Medications for Children (coming soon).

Decongestants – (pseudoephedrine or phenylephrine) Decongestants dry up mucus and reduce nasal swelling. In some children (and adults!) they can cause sleeplessness or excitability. It is uncommon to find pseudoephedrine now in children's medicines due to the need to store/sell it behind a pharmacy counter (it can be used in the illegal home production of methamphetamine). This ingredient can be purchased as the sole active ingredient in a medicine, or in cold combinations (usually indicated by a –D after the medicine name, for example, Mucinex-D).

Cough Suppressants – (dextromethorphan) Cough suppressants prevent the cough reflex from triggering in the throat from dripping mucus or other irritation. Although I am sure there are exceptions to this, I have been told that children should never take a cough suppressant during the day, because coughs are *meant* to be productive, and should only take them at night if they interfere with sleep that will lead to healing. What is frustrating is that it is sometimes difficult to find cold medication without it (usually indicated by the word cough in the description or the letters –DM after the medication name)! In general, I avoid these medications.

Expectorants – (guaifenesen) This is my "favorite" go-to cold medicine. Expectorants do not dry up mucus or stop coughs, but instead loosen mucus to help make coughs more productive and, in my experience, prevent stuffy pressure and buildup that can provide a breeding ground for sinus or chest infection. I am not aware of any side effects. For my kids, I give this at the early signs of an upper respiratory cold to try to help avoid complications or prolonged sinus issues once the virus itself passes. Common brands are Robitussin and Mucinex. Because I use this medication a little more freely than the others with my children, I use a version of guaifenesin that is in a slightly more natural/herbal formula called Children's Expec. I have linked to it below for those who may want to check it out.

Antihistamines – (diphenhydramine, loratadine, etc.) Medicines like Benadryl, Claritin, Allegra and others are essentially allergy medications and will help if stuffy nose or other symptoms are allergy-related, not virus-related. Some, like Benadryl (diphenhydramine), can cause drowsiness. Some pediatricians may recommend diphenhydramine for the drowsy effect if cold symptoms are making it difficult for children to sleep – this is a controversial use to some parents and doctors. Doctors may also prescribe use of antihistamines to control an unexpected allergy reaction to antibiotics or other medications.

Herbal Remedies – It is worth mentioning that many pediatricians are not recommending a well-tested herbal formula for children, called Sinupret, to replace the no-longer-available cold medications for children under 4 (and even for older children). I have not yet tried this personally. For those seeking an approved solution for 2-4 year olds, or those who prefer more natural remedies, this may be a great solution. It is pricey, but many parents claim it is worth it. I have linked to this below for those who want to check it out.

While I am not a doctor, I found that once I understood the basic types of ingredients in cold medications and their essential functions, it made it much easier to understand how to relieve my children's cold symptoms (and my own!) when it was needed, and so I wanted to share my experience.

Be sure to understand which of these ingredients may be in the remedies in your cabinet. They can be used in combination as long as the same ingredient/function is not given in more than one medicine at the same time.. With all the combination medicines out there, be VERY careful about this. Be sure to check with your pediatrician or health care provider regarding your specific situation or if you have any questions or concerns.


Here's the links to Children's Expec and Sinupret (herbal remedy) that I mentioned above:




Disclaimer: All material on the BellaOnline.com Early Childhood website is provided for educational purposes only and does not constitute medical advice. Although every effort is made to provide accurate and up-to-date information as of the date of publication, the author is neither a medical doctor, health practitioner, nor licensed mental health professional. If you are concerned about your health, or that of your child, consult with your health care provider regarding the advisability of any opinions or recommendations with respect to your individual situation. Information obtained from the Internet can never take the place of a personal consultation with a licensed health care provider, and neither the author nor BellaOnline.com assume any legal responsibility to update the information contained on this site or for any inaccurate or incorrect information contained on this site, and do not accept any responsibility for any decisions you may make as a result of the information contained on this site or in any referenced or linked materials written by others.


You Should Also Read:
Kids and Stomach Flu Survival Tips
Kids and Stomach Flu Survival Supplies
Be Koool Soft Gel Sheets - Product Review


Related Articles
Editor's Picks Articles
Top Ten Articles
Previous Features
Site Map



Follow @bellanicki
Tweet





Content copyright © 2022 by Nicki Heskin. All rights reserved.
This content was written by Nicki Heskin. If you wish to use this content in any manner, you need written permission. Contact Nicki Heskin for details.