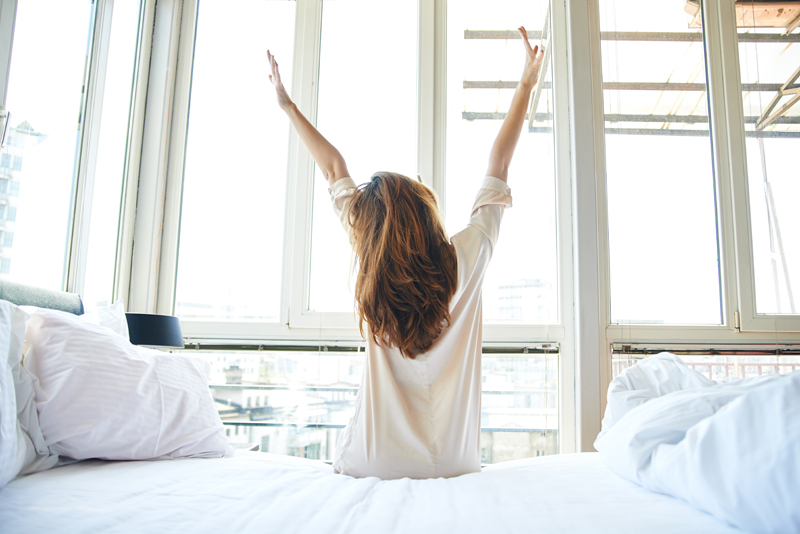 Waiting makes me anxious. So it probably wasn't such a good idea the other day to investigate a package I was waiting for while at the same time I was waiting for my daughter's bus to arrive in the morning.

I had ordered three test guides for my son who is studying for his high school entrance examinations, but only two had arrived. While I was sitting at the window looking out for the bus, I went to the USPS website and typed in what I thought was the routing number only to be told that there was no record of my package. Then I tried to call. The same information was given to me this time by a computer-generated operator.

I was getting increasingly frustrated when I noticed that the bus was extremely late. I called the bus company and found out the route had changed by 40 minutes. The bus had come and gone before I even sat down to wait for it. Admittedly the day before the driver did say he would be early, I just didn't realize he meant that early.

Add to all of this, when I checked my email, I received a note from a friendly source saying that I made a small mistake in an article. Mistakes are devastating to journalists as our readers heavily depend on our accuracy. It wasn't even 8 am at this point, and it was shaping up to be a bad day.

These glitches reminded me of other outstanding errands and projects I'd scheduled for the day that had the potential to go awry. At the top of the list I had dry cleaning I was supposed to pick up weeks ago. Since my day hadn't started out well, I continued to worry, what if they changed the policy about keeping clothes for six months before sending unclaimed items to the Good Will?

I actually imagined the scene. Me running to the dry cleaners at break neck speed, just as the truck from the Good Will was pulling off. Breathlessly I'd hand my ticket to the counter person who would look at me with sympathy saying "Our policy just changed this morning. We can't keep clothes longer than four weeks. The truck just left. I'm really sorry."

At which time I'd stand in the middle of the store and scream "Nooooooo….!" Because I'd never see my favorite black interview dress ever again.

I laughed at my little fantasy. After all, if it was someone else telling me the story, I'd get a chuckle out of it. Last summer when I was visiting my home town of Coatesville, PA, a family member I'll call Kate had a bad day. Kate got to work late, fell asleep during a meeting and just when she thought things couldn't get any worse, the zipper broke on her pants and she couldn't find a safety pin.

That's funny right? Something straight out of a romantic comedy where everything goes wrong for the main character, one mishap right after another. It can be amusing when other people encounter small troubles, however it's usually no laughing matter when these bugaboos happen to you. Like Charles Bukowski once wrote it's not the large things in life that drive you nuts rather, "it's the continuing series of small tragedies."

As a writer I know all of the calamities happening in romantic comedies—the missed bus, the lost passport, the flat tire, the mixed up luggage etc—are intentionally put there to make you laugh. Further the conflicts are markers used to plot the characters journey. Every hurdle the character leaps over brings us closer to the final resolution—a happy ending.

Perhaps I could begin to look at the misfortunes I encounter in this way. As hurdle to be surmounted with the purpose of claiming my prize on the other side.

With the undelivered package issue still unresolved, later that day I went to the dry cleaners. Other than the counter person giving my ID a second look (the picture is almost 15 years old), I was able to claim my long overdue clothes without yet another "small tragedy."

I was victorious!

My prize? After I left the store, I walked down Fulton Street in Brooklyn on a gorgeous summer day humming Alicia Keys' "Now you're in New York/
These streets will make you feel brand new…"

I felt great. Feeling good is one of the best rewards there is.

Remember Kate from earlier in the story? Well, she resigned from her job which was boring her to death—thus the tardiness and falling asleep--and went back to school. Now she travels the world. She recently posted from Switzerland on her Facebook page. That one bad day last summer is but a blip on the radar screen of her totally awesome life.



Related Articles
Editor's Picks Articles
Top Ten Articles
Previous Features
Site Map





Content copyright © 2023 by Leah Mullen. All rights reserved.
This content was written by Leah Mullen. If you wish to use this content in any manner, you need written permission. Contact Leah Mullen for details.