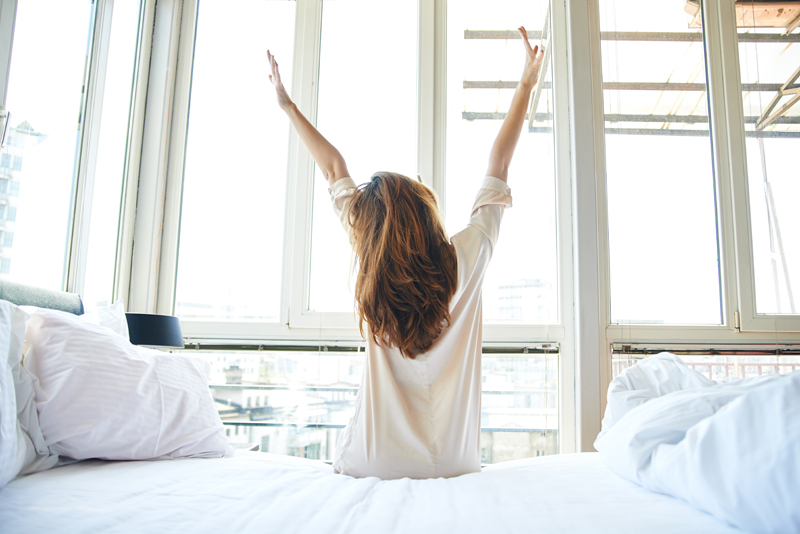 I admit it, I'm a worrier. The world is an unpredictable place where a lot of things can go wrong and I worry about that. However recently I had a day that was so perfect I put my worries on hold. I got the children off to school on time, and the trains were running smoothly. When I emerged from the train station I had time to sit for a little while in Manhattan's scenic Bryant Park before heading to work. I read a little of the newspaper and then wrote in my journal while sipping peppermint tea right in front of a fountain. The morning was without any flaws—and that's partly because I wasn't looking for any.

As a senior student of self improvement, I know what to do with perfect moments—I bask in them as Martin Seligman, author of Authentic Happiness advises. The key to basking is to not think about how things could be better right then or in the future. In that moment, while sitting by the fountain, I had no worries, no troubles just the park and the water and the feeling of well being that enveloped me.

Worry, like stress, is not necessarily a bad thing unless it reaches chronic levels. Being a little worried can help you to focus on a problem that needs to be solved. And worry can motivate you to take action to solve the problem. However chronic worrying can prevent you from enjoying life. I'm sure I've had many, many days that went well in my past, but I was so busy worrying about either what had gone wrong previously or what could possibly go wrong in the future that I didn't get a chance to enjoy those times when things went well!

Here are some things you can do if you feel that your worries have taken over your life.

*Reach out to a friend, life coach, therapist or spiritual advisor. Talking to someone can help you to better understand the problem and possibly provide solutions.

*Write your worries away. Get out your journal or better yet, start a "worry" journal and write down all of the things that concern you Pick the biggest problem and write about it in detail. Brainstorm as many things you can to resolve the problem. Create a plan, break it into small steps and decide how you can begin working on the problem. On a separate sheet of paper separate from your journal, create an action list of tasks that you think will relieve you of your burden.

Limit this worry time to 30 minutes. When the half hour is up, close the notebook and put it and your worries away until your next session. The only thing you should take away from these sessions are your action steps, not your worries.

*When your worry time is over and you've put your concerns away, next make a Gratitude list and write down five things that make you feel thankful. When I feel stressed out and overwhelmed one of my Gratitudes is the fact that for more than 25 years I've been able to do something that I love—writing. Looking at the positive things can change your focus and your attitude.

Very rarely do our major problems get solved overnight, some challenges take days, months and sometimes even years to get resolved. Once you've got the ball rolling in terms of solving the problem and you've taken the necessary action steps, there is no need to keep continuously thinking about the problem. Instead find some sort of distraction while you are waiting. Focus your energy on more positive things that make you feel good—like my fountain in the park.



Related Articles
Editor's Picks Articles
Top Ten Articles
Previous Features
Site Map





Content copyright © 2023 by Leah Mullen. All rights reserved.
This content was written by Leah Mullen. If you wish to use this content in any manner, you need written permission. Contact Leah Mullen for details.