Establish a Power Hour for Your Goals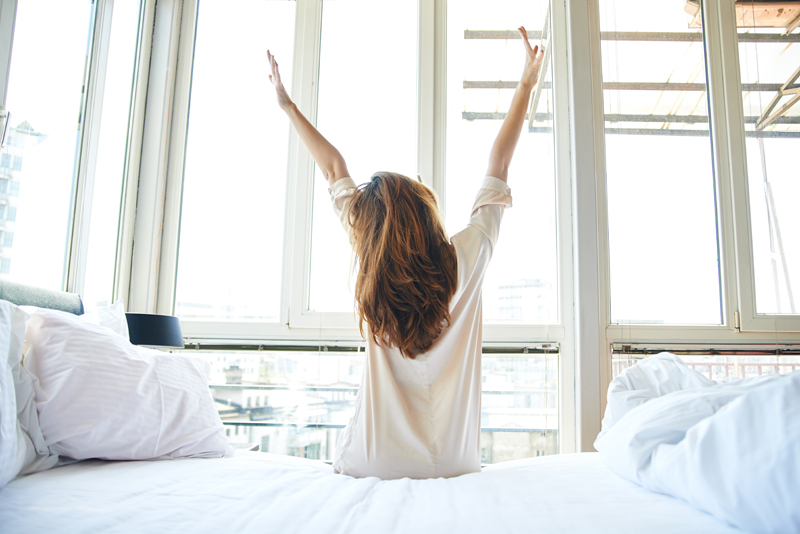 Have you ever noticed that when you have an unlimited amount of time to complete a task, somehow it remains on your to-do list indefinitely? But when you are given a specific timeframe—say showing up at a certain time in order to catch a flight--you manage to get things done.

I recently experienced this phenomenon myself. A few weeks ago I had several article ideas approved for a website that I write for. As it is a website and not a publication, there are no hard and fast deadlines. It's up to me to manage my submissions. After receiving approval, more than a week passed and I had not yet started a single article. One day I decided that a change of pace was in order, instead of trying to work on the articles at home, I would go to the library.

I thought I would take handwritten notes while I was at the library, instead when I got to there I decided to reserve a computer. The Brooklyn Public Library system allows patrons to use their computers in 30 minute sessions and the clock starts ticking as soon as you sign on.

The time limit did wonders for my motivation.

Admittedly my home computer time can be rather desultory. I'll look at the clock. It will be 7 or 8 pm and I'll say, "Oh, I have 2 hours to get this done." Then I'll wander over to 43things.com and then meander through my yahoo groups, check my calendar on Outlook, get up and clean the stove—and write a little in the midst of doing all of this.

Knowing that the library's computer was going to shut off when my time was up, gave me a focus that I do not have at home. I did nothing but work on one of my articles. I quickly created an outline, I looked through the books I'd bought with me on the subject and I began the first draft. By the time I'd done all of that my first half hour was up. So I signed up for another 30 minute session. While I waited for another computer to become available, I searched for more books I could use for other articles, checked them out and read.

During my second 30 minute session I was able to produce a solid first draft. I went home feeling very satisfied with my progress. Also I was thrilled that I'd found a way to accomplish a goal I've had for years—to establish a Power Hour where I did nothing but work on a goal without distractions for 60 minutes.

I'm going to continue going to the library and work on their computers for my Power Hour. If I'm not able to do that, I will use an egg timer and work in 30 minute intervals at home.

Here are some tips for establishing and making the best use of your Power Hour.

Ask not to be disturbed. I went to the library so that I would not be interrupted. If this is not possible for you, ask your family or whomever you live with to give you some time to yourself. If the phone rings, allow it to go to voicemail. Do not check your email during your Power Hour.

Set a SMART goal of what you want to accomplish. Remember a SMART goal is Specific, Measurable, Attainable, Realistic and Timed. For example I knew that I wanted to write a first draft of the article (Specific). I wanted the draft to be about 400 words (Measurable) and I wanted to do this within 60 minutes (Timed). I knew this goal was both Attainable and Realistic as I'd written 400 words within an hour before.

Be prepared. While I had not been writing my articles while I was at home, I was reading on the subjects they would cover. So when I signed on to the library's computer I already had an idea of the direction I wanted to go. Don't use your Power Hour as prep time, only use it to produce.

Make adjustments. Ten years ago when I was taking care of a newborn and a two year old a Power Hour was out of the question! But a Power Ten Minutes was doable and this is how I wrote, a few minutes here and there. As New Thought writer Elizabeth Towne once wrote, "If you cannot do what you want to do just now, it is the best thing for you to do with all your will what you can do. If you can't have what you want, then want what you can have, and use it to the best advantage."

Congratulate yourself. With all of the distractions there are in this world, it is not easy to keep your attention focused on your goal for five minutes let alone 60, so give yourself a pat on the back when you are successful.




Related Articles
Editor's Picks Articles
Top Ten Articles
Previous Features
Site Map





Content copyright © 2019 by Leah Mullen. All rights reserved.
This content was written by Leah Mullen. If you wish to use this content in any manner, you need written permission. Contact Leah Mullen for details.