Crispy Sweet Rice Noodles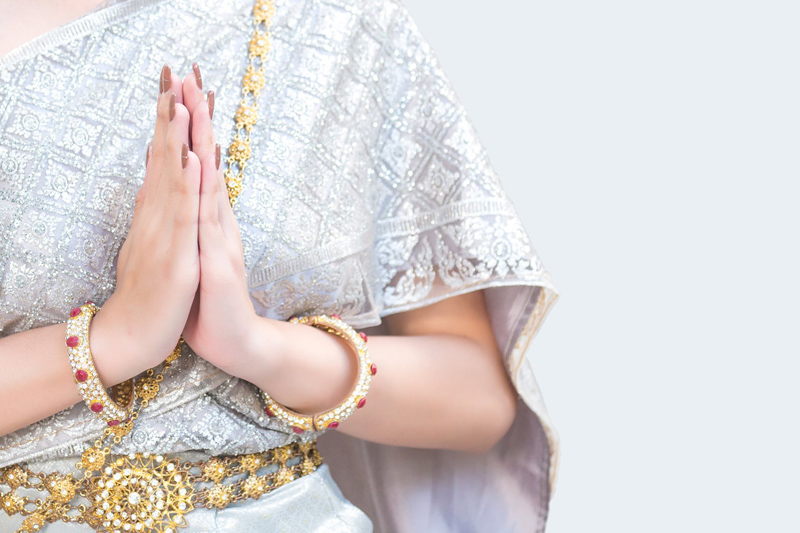 This dish is always a favourite of children and those who prefer a not so spicey dish. You can jazz it up a bit by balancing the sweet-sour-salty-hot as I usually do.

Crispy Sweet Rice Noodles
(Mee Krob)

INGREDIENTS :

5 oz. very fine rice noodles (fine rice sticks)
1/4 cup finely chopped fresh shrimp
1/4 cup finely chopped pork
1 cake firm tofu, cut into matchstick-size pieces and fried crisp
1 Tbs. chopped garlic and shallot
2 Tbs peanut oil
1 Tbs. fermented soybeans
1 Tbs. white vinegar
1/4 tsp red food colouring
1 Tbs. fish sauce (nam pla)
4 Tbs date. palm sugar
1 Tbs. lime juice
2 pairs kaffir lime leaves slivered
1 tsp. ground dried Thai chiles or to taste
2 oz. bean sprouts for garnish
chives for garnish
1 chile, thinly sliced
1 bunch of cilantro
1 pickled garlic bulb, thinly sliced
3 cups cooking oil

PREPARATION:

Heat oil in pan to 350 deg F, add some of the vermicelli and fry for just a short while until crisp and golden brown, then drain on paper towels. Repeat until all the noodles are fried

Heat a wok or frying pan, add 2 Tabs peanut opil and swirl to coat the wok. Add the shallots then the garlic and fry until fragrant. Do not burn! Now add the , pork and shrimp, seasoning with fermented soybeans, vinegar, fish sauce, food colouring, sugar and dried chiles. Stir fry until thick, add the lime juice.

Mix and adjust seasonings until a balanced sweet, sour, and salty flavor is achieved.

Lower the heat, add the noodles and continue stirring in the sauce until they stick together; then, add the bean curd and mix.

Plate on individual plates piling the noodles into a tall cone like shape. Placxe the beansprouts along one side and the chives on the other side of the noodles.

Garnish with the pickled garlic, finely sliced kaffir lime leaves, cilantro, and chile.

Serves four

Notes: Fine Rice Noodles (also known as rice vermicelli) are perfect not only in stir fries including the popular Mee Grob dish, but also when added to soups and salads. These noodles are placed in convenient one person portions, making it easier to create your favourite dishes.



Related Articles
Editor's Picks Articles
Top Ten Articles
Previous Features
Site Map





Content copyright © 2023 by Mary-Anne Durkee. All rights reserved.
This content was written by Mary-Anne Durkee. If you wish to use this content in any manner, you need written permission. Contact Mary-Anne Durkee for details.