Epilepsy, Seizures and Vagus Nerve Stimulation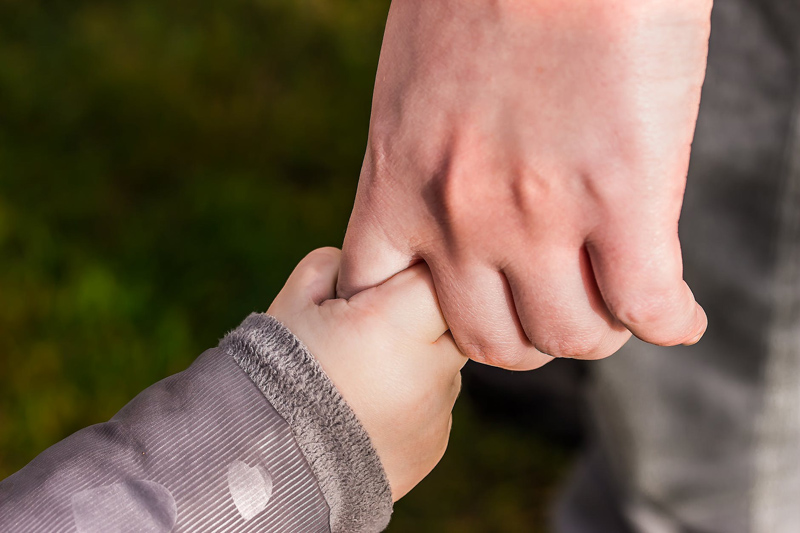 Families of children who experience seizures that have not been controlled by medications or surgery may be offered information about Vagus Nerve Stimulation therapy that has been shown to reduce the frequency and intensity of seizures in most patients since the mid-1990s.
Those who have a vagal nerve stimulator implanted do continue taking medications although the dosage may be reduced after a few months of VNS therapy. Seizure frequency is often reduced by about half the number experienced before implantation.
Vagal or Vagus Nerve Stimulation is accomplished via a pulse generator implanted at the collarbone or armpit that is connected via thin plastic coated wires under the skin to the left vagus nerve in the neck during what is usually a one or two hour outpatient surgery. The battery may be replaced every five or ten years.
The device is usually set to give a half-minute of stimulation per five minutes and "fine-tuned" by the doctor in the weeks following implantation. Another part of the device is a small magnet that is used to start a round of stimulation as a seizure comes on, or to turn off the preset stimulation. Those who have a VNS device may experience hoarseness, changed voice quality, trouble swallowing or a tingling sensation in their neck during the pulse, and so may disengage it while singing or public speaking.
It is important for extended family and friends to be respectful of and sensitive to the concerns and experience of parents of children who have a seizure disorder or epilepsy that has not responded to previous treatments, including medications or surgery, including those whose children benefit from a Vagal Nerve Stimulation device. Every situation is unique and the challenges that our sons and daughters experience may vary dramatically from individuals described in medical journals, blogs or newspaper articles. It is important for all of us to find the best quality information and support for children who have epilepsy or seizure disorders. Often, the best we can do is to be there, with a listening ear and open heart, for the child and family.
Browse your public library, local bookstore or online retailer for books like:
Seizures and Epilepsy in Children (English or Spanish)
or
Mommy - I Feel Funny - A Child's Experience of Epilepsy
Children's Hospital Boston - Vagus nerve stimulation
https://www.childrenshospital.org/az/Site1811/mainpageS1811P0.html
UC San Francisco Childrens Hospital - Vagal Nerve Stimulation
https://www.ucsfchildrenshospital.org/treatments/vagal_nerve_stimulation/index.html
VNS in Children - Epilepsy.com
https://www.epilepsy.com/epilepsy/VNS
Pub Med:
Vagus nerve stimulation: clinical experience in drug-resistant pediatric epileptic patients
https://www.ncbi.nlm.nih.gov/pubmed/16899378
Vagus nerve stimulation in children with refractory seizures associated with Lennox-Gastaut syndrome
https://www.ncbi.nlm.nih.gov/pubmed/11580762
Vagus nerve stimulation for treatment of partial seizures: 2. Safety, side effects, and tolerability
First International Vagus Nerve Stimulation Study Group
https://www.ncbi.nlm.nih.gov/pubmed/8026409
Stroke Treatment via the Vagus Nerve
https://www.integratedlistening.com/stroke-treatment-via-vagus-nerve/
Effectiveness of electroCore's non-invasive vagus nerve stimulation for treatment of headaches
https://ltcreform.posthaven.com/preliminary-results-further-confirms-the-effectiveness-of-electrocores-non-invasive-vagus-nerve-stimulation-treatment-for-headache
Teddy Bear Hospital Events for Children
https://www.bellaonline.com/articles/art66880.asp
You Should Also Read:
Childhood Seizures and Epilepsy
Diabetes Information for Children
Lack of Sleep and Rest for Caregivers


Related Articles
Editor's Picks Articles
Top Ten Articles
Previous Features
Site Map



Follow @DownSynAdvocacy
Tweet





Content copyright © 2022 by Pamela Wilson. All rights reserved.
This content was written by Pamela Wilson. If you wish to use this content in any manner, you need written permission. Contact Pamela Wilson for details.