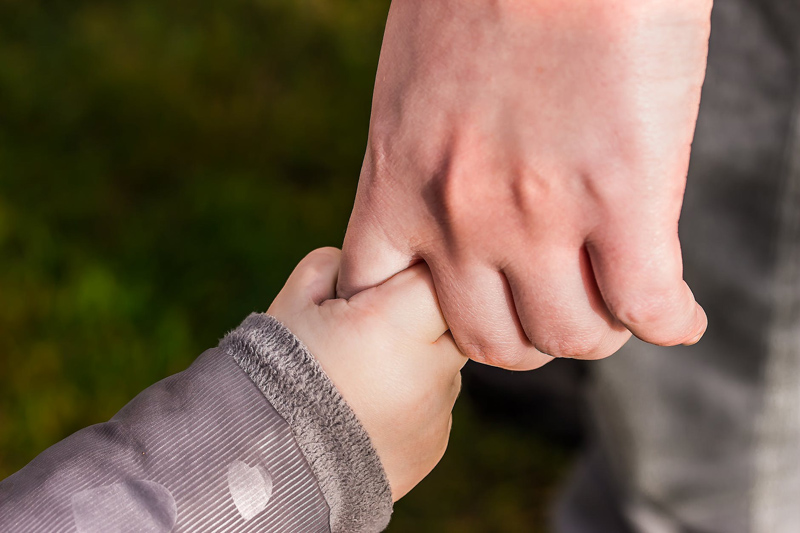 Dr. James D. MacDonald's "Communicating Partners" strategies for parents, therapists and educators are invaluable for children and teens with Down syndrome. Although better known in recent years among autism advocacy groups, a quick read of the JamesDMacdonald.org website introduces us to a quick history of the success parents of children with Down syndrome have found using these techniques. The strategies Dr Macdonald encourages parents to use are based on research, clinical services, and critical review of developmental research, as well as interviews and observations with parents concerning attitudes and practices affecting language development.
What surprised me most reading the articles listed was that an increasing number of children other than those who have autism or Down syndrome could benefit from these helpful interaction guides. Dr. MacDonald's recommendations are to establish habits at home that help each child become a "responsive, social, and communicative partner." This is done through becoming play partners first rather than being their parents' students at home.
When my son was a baby and toddler, a great deal of effort was made to introduce language to him through labeling of objects, and it was suggested that I invest in flashcards to teach him words for animals, objects and people that he was unlikely ever to see in real life. I had the great good luck of finding a 'like-new' boxed set of these at a thrift store, and my son had the wonderful great fortune of having a slightly older sister who was glad to show him alternate uses for them.
I was already well down the 'wrong' road for flash cards because my children had demonstrated that they were much more interested in playing in mud puddles I helped them make throughout our backyard garden plot. My son had little interest in identifying different colors on paper or cardboard but was well aware of when a tomato was ripe or not. He and his sister were so much more interested in the real world it was easier to have fun with them in play. My son was great at communication but I was very concerned about his language delay and what turned out to be apraxia.
At his early intervention center, he was pronounced very delayed in receptive as well as expressive language, and to qualify for therapy, there had to be a gap that could be filled. I watched the speech therapist work with him from the other side of a one way mirror. My son was so interested in her wind up toys I was sure he would jump through whatever verbal hoops she put out. Unfortunately, the first thing she did was to 'check whether he understood the word, "No!" She let him watch a wind up toy move across a table, and when he reached for it, she yelled "No!" at him.
He jumped back as she grabbed her toy, and when she tried to continue her evaluation, he would not respond at all. Shortly after her shout he put his head down on the table and no offer of another toy would persuade him to interact with her. This was wonderful good luck for him, because when my appeal for a re-test was denied, I found a private speech therapist who immediately recognized his strengths and challenges, and taught me how to encourage him in conversation and communication during his play, at home.
Communication Partner techniques do work with late-talking children who have a developmental disability, ongoing articulation problems, mild hearing loss, and I'm betting many other combinations of challenges that my son did not experience. I confess that while my son showed the benefits of his early introduction to those strategies, as he continued growing I fell out of those habits for a while. It was helpful to find Dr. MacDonald's articles and an online discussion group for parents when he began struggling again, later on, after having seizures.
In high school during an especially frustrating IEP meeting, the experts around the table were discussing the communication support he might need on the job after he lost some articulation skills after a seizure. They agreed that he could use index cards to ask his supervisor what his next job was, and to let the supervisor know that he was finished with one job and ready for another, needed a break for a snack or blood test and insulin, or to use the restroom.
My son listened quietly until the school personnel stopped to give me a chance to respond. I was counting to ten before I spoke and my son took that opportunity to explain to them that he would also like to speak to his coworkers during the break; that he might meet another fellow who would like to go to the same movies he liked, or there might be a 'beautiful woman' who he would want to ask these questions:
Do you like coffee?
Do you have a boyfriend or husband?
Would you like to go out for coffee or a meal?
What is your phone number?
And if she had a boyfriend or husband, he could go along and they could all just be friends.
He spoke very slowly and carefully, and looked to me to repeat each phrase, and showed them the notes he had written down while they were talking.
This made absolutely no difference in their recommendation, but it gave me a great story to share (with his permission). The most charming thing about it was that he wanted them to know that they could make friends during their own break times, that work was not all about the usually uninteresting task to be done; that they could find someone to date if they were lucky.
I hope I have sparked your interest in Dr. MacDonald's website, articles and books. He also offers seminars and workshops, videos and other materials. I was reminded of the wonderful resources he has developed for children and their families through reading an email message about the importance of our children having a conversational life by Linda on the DS_inclusion list at Yahoo groups.
Request this book from your public library, and browse at local bookstores or online retailers for it for parent group libraries:
Communicating Partners: 30 Years of Building Responsive Relationships with Late-Talking Children including Autism, Asperger's Syndrome (ASD), Down Syndrome, and Typical Developement
Dr. James D. MacDonald's Communicating Partners website
Down Syndrome
From Isolation to Conversation
Barbara Mitchell and her son Mark
https://www.jamesdmacdonald.org/Articles/FDown/FromIsolationtoConversati.html
Resource Guide: Oral Motor Skill Difficulties Children with Down Syndrome
https://ndsccenter.org/worpsite/wp-content/uploads/2012/03/OralMotor.pdf
You Should Also Read:
Encouraging Late Talking Children
Selective Mutism and Shyness
Boardmaker and PECS Communication Alternatives


Related Articles
Editor's Picks Articles
Top Ten Articles
Previous Features
Site Map



Follow @DownSynAdvocacy
Tweet





Content copyright © 2022 by Pamela Wilson. All rights reserved.
This content was written by Pamela Wilson. If you wish to use this content in any manner, you need written permission. Contact Pamela Wilson for details.