The Herbs of Mexico - Coriander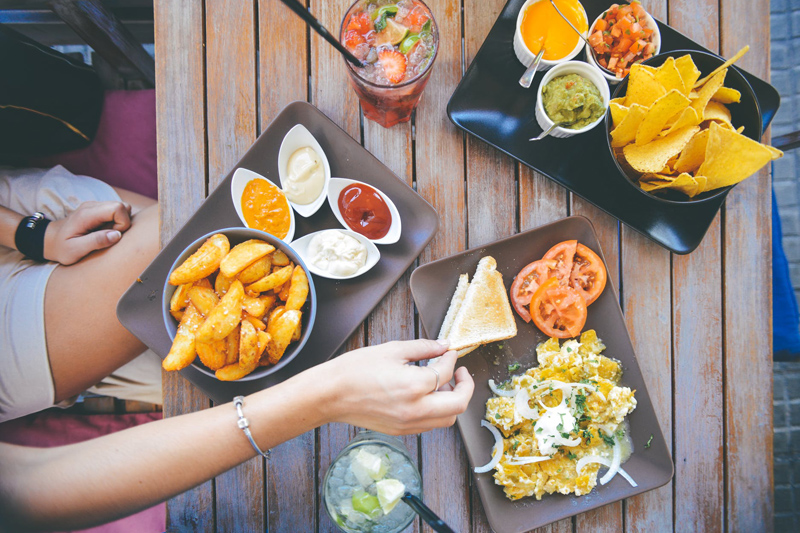 The very Mexican herb, coriander or cilantro, is a newcomer to the cuisine and yet it is such an essential ingredient – just the scent is enough to take me straight back to my childhood kitchen, and wherever you wander in a Mexican market or past the street cooks' stalls, you will see great big bunches of coriander with the roots still attached, and green-flecked salsas fragrant with its pungent aroma.
Coriandrum Sativum is a member of the extensive Apiaceae family, which includes carrots, celery, fennel and parsnips, along with herbs like dill, chervil and parsley and spices like cumin and caraway. It is native to the Mediterranean region and Asia Minor, and is therefore likely to have been brought to the Americas by the Spanish, although it could also have travelled aboard the "Manila Galleons" which started to ply their trade between the Philippines and Acapulco in the second half of the 16th century. Coriander seeds have been found in the tombs of the Egyptian pharaohs and many medicinal qualities have been attributed to the whole plant, including valuable antioxidant content, antibacterial and aphrodisiac prowess and the ability to relieve anxiety and insomnia as well as remove heavy metals from the body.
Cilantro © Philip Hood
While Coriandrum Sativum is known as cilantro throughout the Americas, including the United States, in other English-speaking countries it tends to go by the name of coriander - although I have also seen it referred to as Chinese parsley, presumably due to its popularity in Asian cuisines. It should not be confused with "culantro" or Eryngium Foetidum, a native Mexican herb which also belongs to the Apiaceaes but has a much stronger smell and flavour. Although it is by far my favourite herb, it elicits ambiguous reactions in many people – it seems to be one of those "love it or hate it" foods which some of us cannot live without and others cannot abide; I have heard of it causing intestinal bloating, dizziness, asthma and other allergies, and even severe nausea.
Coriander is widely used in Mexican cooking and is an indispensable component of countless salsas and sauces, most particularly guacamole and the traditional "salsas verdes" or green sauces such as Salsa Verde, Salsa Verde Cocida and Mole Verde. It is usually sold complete with roots, which helps it to remain fresh, and the stalks are seldom discarded – coarsely chopped, they are included with the leaves in whatever dish they find their way into. It does not keep as well as other hardier herbs, whether in a pot or once it is cut, and in my experience, washing it makes it even more perishable and encourages the leaves to turn black and slimy. However, if it looks as though it could do with some cleansing, rinse it very briefly under cold running water, shake out any excess moisture, wrap it in paper towels and store it in a plastic bag in the fridge – then use it as soon as you can.
The following soup is reminiscent of guacamole, bright, aromatic and spicy, and best served cold. It can be heated, but do not take it beyond the barely steaming point or the fresh taste will be lost. The addition of olive oil is not typical but does add to the overall flavour of the soup.
Avocado soup – Sopa de aguacate
Serves 4
4 large ripe avocadoes
25 g/1 oz fresh coriander, leaves and tender stalks coarsely chopped
2 garlic cloves, peeled
5 ml/1 tsp bouillon powder
1 to 2 limes, juiced
Cold water
4 spring onions/scallions, trimmed and finely sliced
2 red chillies, as hot or as mild as you like, deseeded and finely sliced
30 ml/2 tbsp olive oil
A handful of fresh coriander leaves
100 g/4 oz tortilla chips
Chipotle chilli powder to taste
Sea salt and freshly ground black pepper
Cut the avocadoes in half, discard the stone and spoon the flesh straight into the bowl of a food processor. Add the chopped coriander, garlic, bouillon powder, 2 tbsp of fresh lime juice, about 500 ml/1 1/4 cups of cold water and some seasoning. Blend until smooth. The soup should be the consistency of single/light cream, so add a bit more water if it is rather thick – some avocadoes are more watery than others. Check the seasoning and acidity, and squeeze in a bit more lime juice if the flavour needs brightening.
Transfer the soup to a bowl and chill until needed. The soup will sit happily for about 6 hours before it starts to lose its sparkle.
Divide the soup between four cold soup plates and sprinkle with spring onions and chillies. Drizzle in the olive oil and strew some coriander leaves over it all, followed by 4 or 5 tortilla chips per serving. Finally dust with chipotle chilli powder.
Serve immediately, with additional tortilla chips on the side to add to the soup as you eat it.
Buén provecho!
You Should Also Read:
The herbs of Mexico - Mexican oregano
The herbs of Mexico - Epazote
A Pot of Beans


Related Articles
Editor's Picks Articles
Top Ten Articles
Previous Features
Site Map





Content copyright © 2023 by Isabel Hood. All rights reserved.
This content was written by Isabel Hood. If you wish to use this content in any manner, you need written permission. Contact Mickey Marquez for details.