Drunkards' Noodles (Gkuay Dtiow Pad Khee Mao)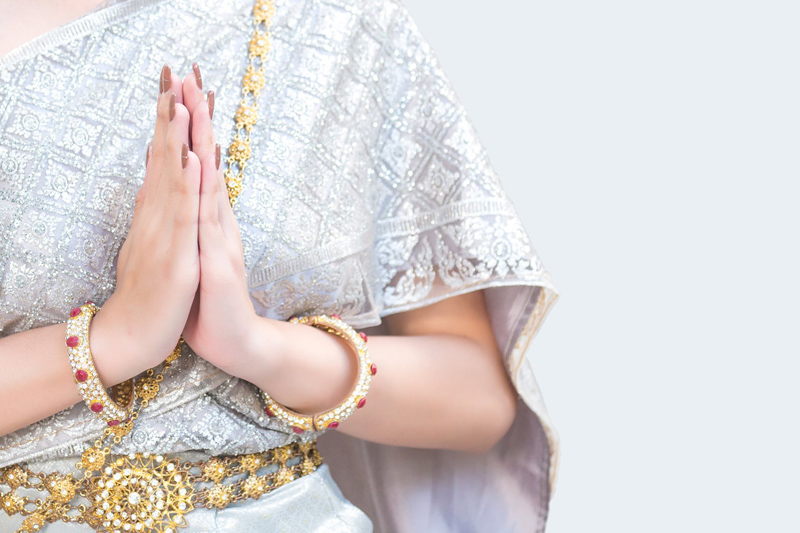 I learned to make this dish several years ago from a chef friend, Kei who is from the Laos-Thai border region which is known as Issan in Thailand. Issan is in the North East Plains area of Thailand, and the cuisine has a commonality between the people of Thailand and Laos as they have traveled freely for centuries between the two countries.

The language of this region is a bit different than the typical Bangkok Thai. For instance, hello is sawadee in Bangkok, and Sawabee in Issan.

This tasty and very quick dish is especially popular with men after a night of partying and drinking which often includes Singha or Laos Beer and or Mekong wiskey which is frighteningly smooth. Afterward, they gather at a noodle stall and order up Drunkards Noodles.

Our family loves this as an easy lunch or dinner.

DRUNKARDS' NOODLES

8 ounces of wide rice ribbon noodles (sen yai or jutaboon)*
handful of shelled shrimp (optional)
1- 2 chopped chicken breasts 1/2" size
1/4 cup of firm tofu, cut into small cubes (optional)
1 tablespoon chopped garlic
1 sliced shallot (optional)
1/2 Red sweet pepper cut up in 1" square pieces
1/2 med. red onion cubed
Handful of cubed head cabbage
1 cubed seeded tomato
2 whisked eggs

Generous sprinkling of white pepper

The following coats the noodles with a "sauce" of great flavors

2 tablespoons Oyster sauce -(Maek Rua or Dragonfly Brands)
1 tablespoon white (rice) vinegar
1 tablespoon fish sauce (Nam Plah) (taste and add at the end)
1+ tablespoons of date palm sugar (white sugar is okay if not available)
1 tablespoon fresh lime juice
1 teaspoon prik phom (ground red chillies) or Sambol Olek (ground chile in jar)
1/2 cup of bean sprouts (optional)
4-8 Chopped red prik kee nue (Thai bird chiles, fresh)or Phrik Chee Fa (even the jarred ones are OK)

Garnish with:
cilantro
green onions sliced
Handful of bai kaprao (holy basil leaves) or Bai Horapha (Thai basil)
1 bulb of pickled garlic, thinly sliced
3-4 red Thai Dragon Chiles, julienned and placed in ice water to curl
Toasted chopped peanuts

Soak the noodles in warm water for about 15 minutes.

Optional garnish = Reserve a handful of rice noodles and cut them into 3" lengths to fry in hot oil until crispy.

Method

Heat wok to smoking, add oil and swirl.

Then fry shallots and garlic quickly, do not brown. Add chicken breast and brown, add veggies, scoop onto sides of wok, add eggs; cook, then flip over and shred in long ribbons. Add everything else.

If you don't have a wok or are uncomfortable with the speed required, I would suggest cooking your ingredients before hand then just add them all at one time to the noodles and sauce ingredients. Toss in the bean sprouts, tomatoes, and basil at the end toss to warm, don't over cook them.

If desired, the tofu can be marinated in some dark soy to which a couple
of sliced chilies are added. Also, there is a tofu available that is already flavored and kind of dry that is very tasty in this dish, but cut into smaller dice.

The fried noodles, sliced green onions, toasted chopped peanuts, a little coriander, basil leaves, and the pickled garlic are then added as a garnish.

* Sen Yai /Rice noodles: You can find these fresh in Oriental markets - don't put them in the refrigerator or they harden and you will go crazy trying to separate them. They also go sour if not used within a day. They are also available packaged dry - I always keep a package of the widest dry rice noodles handy for a quick Drunkards' Noodle fix.

**I much prefer using only Thai Bird chiles and Thai Dragons in this and all Thai cooking, but in some areas it is difficult to find these. Serranos can be substituted. I am in California and Thai chiles are available fresh year round. I grow them myself all year round by bringing the potted chile plants inside from about Dec. to March. I normally would use more chiles than suggested in the recipe, but start here and work up to your taste tolerance! Remember Capsicums are addictive - the more you eat, the more you want, and the more you eat, the hotter you want.

*** Fish sauce cooks out quickly and always needs to be added at the end. I prefer Golden Boy Brand Thai Fish Sauce.

Copyright: Global Access ltd, 1998



You Should Also Read:
How to Order a Bowl of Noodles


Related Articles
Editor's Picks Articles
Top Ten Articles
Previous Features
Site Map





Content copyright © 2023 by Mary-Anne Durkee. All rights reserved.
This content was written by Mary-Anne Durkee. If you wish to use this content in any manner, you need written permission. Contact Mary-Anne Durkee for details.