The Herbs of Mexico - Epazote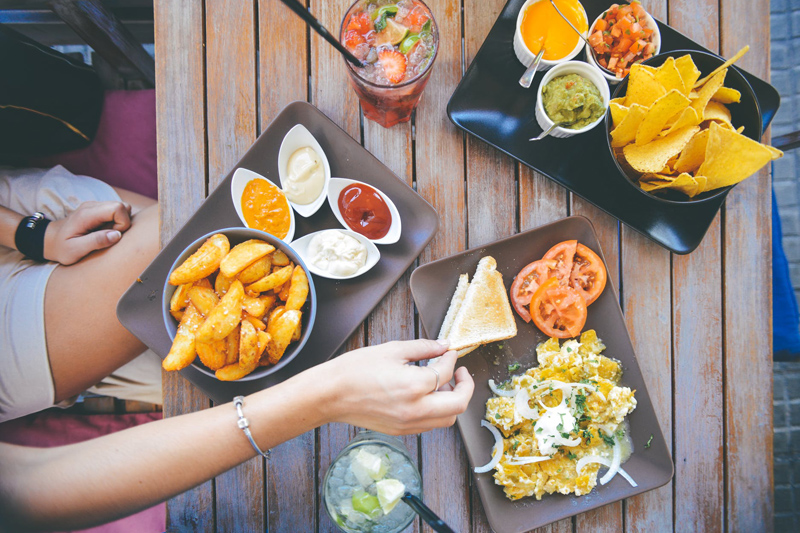 This most Mexican of herbs goes by countless names, some of them far from complimentary. It started off as "epazotl" in the Aztecs' Náhuatl language and graduated in due course to its first botanical description, Chenopodium Ambrosioides. Somewhere along the line, this was dropped in favour of Teloxys or Dysphania Ambrosioides, despite remaining a member of the Chenopodiaceae or "goose foot" family, which includes beets, spinach and quinoa. The modern day terms are considerably more colourful: wormseed, feuilles à vers, lamb's quarters, Jerusalem oak or parsley, Jesuit's tea, herb of Saint Mary, hedge mustard, sweet pigweed, and stink or skunk weed. According to my research, this last one is perhaps the closest to the Náhuatl "epazotl" which translates into something like malodorous skunk...... It is certainly a highly aromatic and aggressively scented plant, and as I sniff it now while I write, it strikes me as having a strong whiff of turpentine, as well as a deep, not particularly pleasant mustiness. The smell is also often likened to kerosene, camphor, resin or aniseed, with undertones of both lemon and mint, which I have to say are far from obvious.
Epazote © Philip Hood
Epazote grows wild in Mexico and spread from there across America and eventually to southern Europe and beyond, but outside its homeland, it is seen as a weed rather than a culinary herb – only in central and southern Mexico does it play an essential role and find its way into the cooking pots to flavour beans and soups, vegetables and brothy stews, and most specifically, the very Mexican corn fungus known as "huitlacoche". The plant is a perennial, which grows to over one metre in height, with pointed, serrated leaves and clusters of tiny green fruit which can be toxic. The stalks are green and tender when young, taking on a red hue and plenty of toughness as they mature. There is no substitute for epazote in cooking, but it is easy to grow from seed in a pot or garden bed. However, in my experience, it requires plenty of hot sun to bring out its very strong characteristics, and epazote grown in northern greenhouses never seems to make a particular culinary contribution. Luckily, it is available dried by mail order, and while it can never compare in dried form to its fresh counterpart, it works sufficiently well to be worth using. The dried stalks are extremely tough and do not break down with cooking, so when measuring out dried epazote, be sure to discard the larger, harder, twiggy bits. If you are able to source fresh epazote, a good dimension to use is 1 tbsp dried epazote = 15 fresh leaves.
The flavour of epazote is impossible to describe, as there is nothing to which it can be compared. It is recognisable and quite distinct in a dish, and certainly has nothing to do with its smell – no turpentine or kerosene, no camphor, mint, lemon or aniseed. There is perhaps a slight bitterness, which is not objectionable, and a herbaciousness without any aromatic shades. Other than that, it is a matter of trying it out and making up one's own mind as to the taste.
Outside the kitchen, Dysphania Ambrosioides seems to have enviable medicinal talents. The popular names "wormseed" and "feuilles à vers" clearly describe its antiparasitic or anthelmintic qualities and its ability to rid both humans and animals of intestinal worms. It has strong carminative virtues, which make beans more digestible, and it has also been used to stimulate gastric juices, treat nervous and stomach disorders, asthma, catarrh and malaria, to keep mosquitoes at bay, and to calm hysteria – I must remember to make some epazote tea next time I am having a really bad hair day in the kitchen!
Epazote is a favourite cooking herb in the Yucatán peninsula, where it is known as "apazote" and combined most particularly with "frijoles negros", the local black beans. One specific dish, "Frijoles Colados", features a cooking method which is totally Yucatecan and does not seem to be employed in any other region: the cooked beans are strained, resulting in a beautifully velvety texture, and enough of the cooking liquid is added to give them a soupy consistency, enabling them to be used as a sauce and an accompaniment to meat, fish and tortilla dishes. The very Yucatecan and extremely hot habañero chilli is another essential ingredient in Frijoles Colados and is usually added whole to the beans right from the start, to impart a measure of heat and its characteristic fruitiness, but it is removed before the beans are strained.
In the following recipe, Frijoles Colados are served very simply, spooned over some tortilla chips and garnished with cheese and coriander. If you are feeling energetic, do push the beans through a medium mesh sieve without puréeing them, but it is much easier to blend them first.
Frijoles Colados – Strained black beans from the Yucatán
Serves 4
350 g/12 oz black beans, rinsed
15 ml/1 tbsp dried epazote
2 habañero chillies, fresh or dried
30 ml/2 tbsp olive oil
125 g/4 1/2 oz onions, peeled and coarsely chopped
200 g/7 oz plain tortilla chips
100 g/4 oz fresh goat's cheese, Feta cheese or queso fresco
30 ml/2 tbsp coarsely chopped fresh coriander/cilantro
Sea salt and freshly ground black pepper
Place the beans in a medium saucepan, add enough water to cover by 5 cm/2 in, the epazote and chillies, and bring to the boil. Cover the pan, turn the heat right down and leave to simmer until totally soft, about 2 hours. Check the beans every now and then to ensure that they are not drying out and that there is always about 2 cm/3/4 in of liquid.
Heat the oil in a large frying pan, add the onions and cook, stirring often, until soft and golden.
Discard the chillies, transfer the beans and their cooking liquid to a food processor and blend until smooth. Strain through a medium mesh sieve or a mouli-légumes.
Scrape the bean purée into the frying pan with the onions, season and cook gently for about 10 minutes, until it is the consistency of a thick soup.
To serve, spread the tortilla chips out on a serving dish, spoon the beans over them and sprinkle with cheese and coriander.
Buén provecho!
You Should Also Read:
The herbs of Mexico - Coriander
The herbs of Mexico - Mexican oregano
A Pot of Beans


Related Articles
Editor's Picks Articles
Top Ten Articles
Previous Features
Site Map





Content copyright © 2023 by Isabel Hood. All rights reserved.
This content was written by Isabel Hood. If you wish to use this content in any manner, you need written permission. Contact Mickey Marquez for details.