The Herbs of Mexico - Mexican Oregano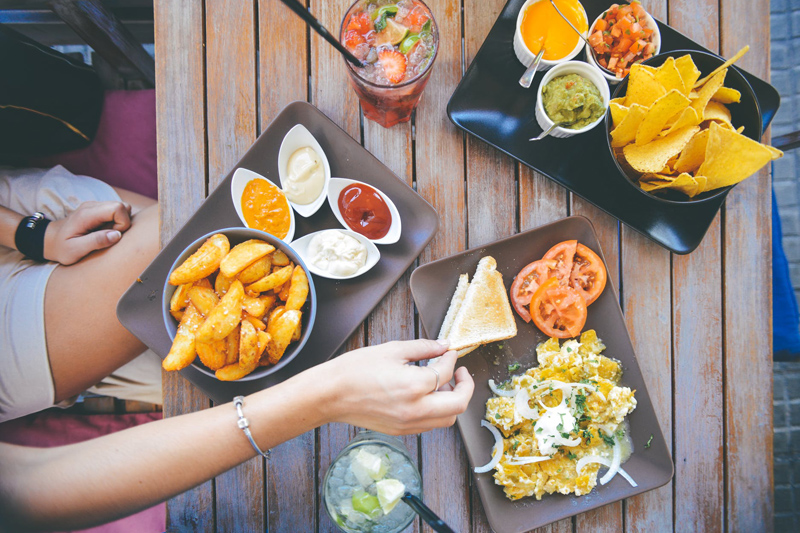 If you believe that one oregano is much like another, you are mistaken! The oregano which most of us use in our cooking, whether fresh or dried, is Origanum Vulgare, native to southern Europe and the Mediterranean. Part of the mint family, it is also often known as Greek oregano or "rigani", perhaps because the Greeks sprinkle it so liberally over their ubiquitous salad. Mexican oregano, on the other hand, is not actually an oregano at all..... It is Lippia Graveolens and a member of the verbena family. Its flavour is more pungent, less sweet, spicier and grassier than true oregano, and marries well with the hot, aromatic zest of Mexican food. The small, scented shrubs grow wild in the stony soils of the mountains and in the arid northern states, and the leaves are traditionally picked by hand.

However, within the Mexican oregano family, there seem to be many regional varieties – according to the Mexican food expert, Diana Kennedy, who researched the herb at the Botanical Garden of the National University of Mexico, there are at least 13, all of which have different leaves, perfume and flavour. The best way to experience the diversity in this one specific herb is obviously to visit Mexican markets, ask the herb vendors about their local oregano, its particular uses and properties, and then smuggle some home in your suitcase in order to experiment with it in your own kitchen. In the absence of an exuberant Mexican market, though, jars of dried Mexican oregano leaves are available by mail order or in delicatessens and supermarkets and work very well – but avoid any type which contains ground rather than whole leaves, as the ground variety often has a rather musty flavour.

Mexican oregano is used in its dried form in countless traditional and typical dishes, most particularly in sauces, marinades and spice rubs. Not surprisingly, it seems to have a tremendous affinity for all the native ingredients like tomatoes, chillies, avocadoes and beans. Like all dried herbs, it benefits from heat to bring out its flavour and aroma, so if it is to be used in an uncooked dish, like the salsa below, it is worth warming it very briefly in a dry frying pan, or rubbing it gently between the palms of your hands to release its essential oils

In the following recipe, oregano and coarsely ground cumin seeds are used as a seasoning – rubbed over the skin of the chicken.

Oregano and cumin roasted chicken with avocado and mango salsa – Pollo al horno con oregano y comino y salsa de aguacate y mango

Serves 4

1 chicken, about 1.5 kg/3 lb
15 ml/1 tbsp cumin seeds, ground medium fine in a mortar or spice grinder
1 heaped tsp dried Mexican oregano
15 ml/1 tbsp olive oil
1 small orange, quartered
2 fresh bay leaves
Sea salt and freshly ground black pepper

For the salsa:-
5 ml/1 tsp cumin seeds
5 ml/1 tsp dried Mexican oregano
1 garlic clove, peeled and finely chopped
20 g/3/4 oz red onions, finely chopped
1 small ripe mango, peeled and diced
1 small ripe avocado, peeled and diced
1 red chilli, deseeded and finely sliced
30 ml/2 tbsp olive oil
15 g/1/2 oz fresh coriander/cilantro, coarsely chopped
1 lime, juiced
Sea salt and freshly ground black pepper

Heat the oven to 200oC/400oF/gas 6/fan oven 180oC.

Place the chicken in a roasting tray. Mix the cumin and oregano in a cup. Rub the chicken skin first with the olive oil, then the cumin and oregano mixture, and finally sprinkle it with salt and pepper. Push the orange and bay leaves into the cavity.

Roast the chicken for one hour, basting every 20 minutes. Remove it from the oven, cover it loosely with kitchen foil and leave it to rest for 15 minutes.

Make the salsa while the chicken is cooking. Toast the cumin seeds in a heavy frying pan over medium heat, stirring all the time, until they release their aroma, 2 to 3 minutes – watch them carefully as they burn easily. Add the oregano, give it all a good stir and tip everything into a mortar. Grind until medium fine – you want to keep a bit of texture. You can also do this in a spice grinder but be careful not to end up with powder. If you can't be bothered with any of this, just use 1 tsp ground cumin with the oregano, but it won't be the same as toasting the seeds really brings out their flavour.

Place the cumin and oregano mixture in a bowl and add all the other ingredients. Season and mix gently. If you want to make the salsa well ahead of time, mix everything except the avocado and simply add it just before serving, so that it does not get the chance to go brown.

When the chicken has rested, carve it and serve with any juices and the salsa.

Buén provecho!
You Should Also Read:
The herbs of Mexico - Coriander
The herbs of Mexico - Epazote
The Spices of Mexico - Cumin


Related Articles
Editor's Picks Articles
Top Ten Articles
Previous Features
Site Map





Content copyright © 2022 by Isabel Hood. All rights reserved.
This content was written by Isabel Hood. If you wish to use this content in any manner, you need written permission. Contact Mickey Marquez for details.