How I Nurtured and Grew My Life List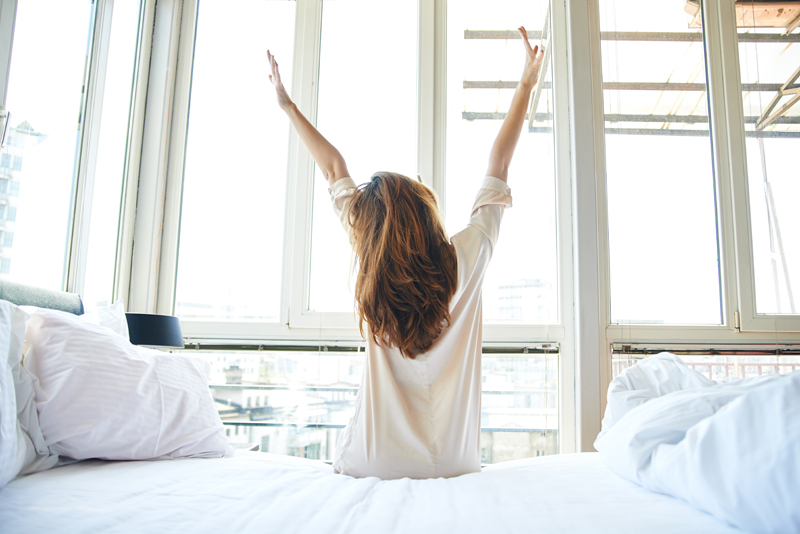 After 10 years of providing a forum for goal setters to log and track their most important life goals, the founders of the site 43things.com have decided to call it quits.

"It has been a long ride," states the website in an open farewell letter to users. "While we wish the site could live on, it has suffered from a number of challenges - changes in how people use the site, the advertising industry, and how search engines view the site. We wish the outcome was different – but we've always been realistic about when our goals are met and when they aren't."

Like most avid 43things users, I was saddened when I logged on to the site over the summer and was greeted with this news. However, all was not lost. The letter also stated that users would be able to download their content until the end of the year.

After using the site for close to seven years, it had become an integral part of my life, still I was not prepared for the size of the document I would download--a whopping 310 single spaced pages and close to 160,000 words! This is the lesson that has come from the demise of the website, I may have dropped the ball or missed out on tons of opportunities in other areas, but not this one. I took full advantage of 43things while I was there.

I added to the list

When I started my first Life List on 43things in 2007, I believe I had about 20 things that I wanted to do. Over the years, I began to look at what other people wanted to do and if it sounded interesting, I'd add it to my list as well. I'd also add things I'd already done.

I crossed things off of the list

I don't believe I crossed one item off of my 43things Life List until I was on the site for about a year or maybe even more. Mostly because I first listed lofty goals I would not be able to get to for years to come, stuff like "Spend a year in another country." I may not get to that until I'm in my 50s or 60s. After awhile I learned to list and accomplish more attainable goals like "Get a book signed by a famous author" or "Go to bed on time every day for a month."

It is so important to regularly cross things off of the list or it will feel as if you're not getting anywhere. At the time I downloaded all of my stuff from the website, I had completed over 1000 goals.

I added pictures to represent goals on the list

Being able to visualize your completed goal is very important. According to David Allen writing in Getting Things Done: The Art of Stress-Free Productivity in order to access the conscious and unconscious resources available to you, "you must have a clear picture in your mind of what success would look, sound and feel like." Finding pictures to represent goals is helpful in forming a clear image of the final results. Unfortunately, I was not able to download these pictures with the document. So it's a good thing many of the images I used on 43things, I also pinned on Pinterest which is still alive and well.

I wrote about various goals on the list

Much of the 300 pages I downloaded from the site were entries about my progress or lack of progress with individual goals. Writing about my goals helped me to hone in on what I truly wanted. Being able to go back and look at past entries was motivational not to mention interesting. Some goals I grew to love more and more, but sometimes after reading over my entries, I'd decide to abandon a goal.

I pruned the list

Pruning the list and giving up on goals can feel as good as completing a goal. Some goals have a shelf life and should be deleted when they expire. Some goals seemed really great when I first wrote them down, but then upon reflection I realized they just weren't for me. Some goals made me feel anxious or upset, I'd delete them as well. In life there are things you have to do, but don't really want to do. Unpleasant items that I have to do but don't want to do are for my Master To Do List, not my Life List, which is meant to be a source of excitement, comfort, inspiration and joy. No negativity allowed!

I luxuriated in and loved the list

Because I am careful about what I put on the list, I always feel good when I look at it--at least once or twice a week. My Life List is my version of what Buddhist teacher Lewis Richmond calls an Energy Shrine in his book, Work as a Spiritual Practice." Richmond is referring to pictures of family or a collection of items that have a special meaning for you.

"When we are feeling low, when we are nursing failure or defeat, a shrine...can be a resource," writes Richmond. "To change the shrine, to move it around, to add to it, to take care of it, is to move ourselves and give our inner life a boost."

This is true for my Life List. It uplifts me, gives me energy and reminds me of my purpose. When I take care of it it grows, and so do I.


Related Articles
Editor's Picks Articles
Top Ten Articles
Previous Features
Site Map





Content copyright © 2019 by Leah Mullen. All rights reserved.
This content was written by Leah Mullen. If you wish to use this content in any manner, you need written permission. Contact Leah Mullen for details.