Teething Babies with Down Syndrome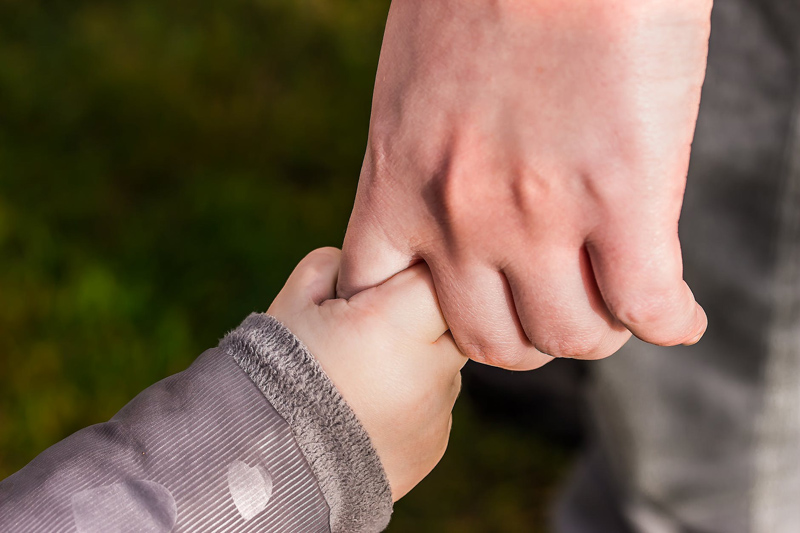 Although there is a tendency for babies with Down syndrome to begin teething later than their mainstream peers, and for the eruption of baby teeth to occur over a longer period, our sons and daughters experience the same discomfort and side effects of teething as other babies and toddlers.
Infants with Down syndrome may develop symptoms of teething that are attributed to other reasons, causing parents to delay simple techniques to comfort their baby, help manage pain or watch for distressing side effects. Aspirin should not be given to children or teens due to the danger of Reyes Syndrome.
Drooling, fever, nausea and earaches are all common problems for teething babies. Some feel comfort sucking or chewing on clean, wet, cold washclothes; teething rings; cloth toys; and frozen/slushy breastmilk, banana, or other food in a mesh baby feeder. Amber beads or other necklaces are not recommended for babies or young children.
Massaging the baby's gums with your finger, with or without a finger cover, can bring babies relief as well as keeping their gums and erupting teeth clean. Toothpaste should not be swallowed by babies or toddlers, so be cautious in using even the smallest amounts. Recently medical professionals have advised against giving infants teething medications containing numbing agent benzocaine, found in Anbesol Baby and Baby Orajel, and many parents are cautious after a recall of Hyland's Teething Tablets.
Some teething babies may not express distress over the pain they feel, but become fussy or sleepless, and may even refuse nourishment or nursing because they have fluid build-up or infection in their smaller ear canals, a runny nose or post-nasal drip. Some babies get so tired they are unable to fall asleep, and may fuss or cry even while being comforted. Advice to let a baby 'cry it out' or 'self-soothe' often results in an inconsolable baby who has learned that communication does not work.
Over the counter pain relievers can help relieve teething pain, but may be difficult to administer to an uncomfortable child. Most babies I have met prefer cherry over grape flavor, but manufacturers are offering clear flavored liquids so what is sprayed or spit out is less likely to cause permanent stains on clothes, carpets or walls. Consult a medical professional for the recommended dose of infant pain relievers, especially acetaminophen younger than 3 mont and ibuprofen under 6 months.
Teething infants may be uncomfortable in their usual sleeping positions in their crib and prefer to sit up or stand, even before they are capable of doing so on their own. If they are rocked to sleep, they may wake up when put in their beds, as their ears, throat, nose or gums may cause them discomfort. Although attention may not seem to make a difference, it is important to teach our children that when they are hurting, we will be there for them.
Some infants with Down syndrome may have teeth erupt in a different order than is expected, or may have missing teeth. These are just human variations that also occur in some of their mainstream peers. Primary teeth are usually expected between 8 months and a year, and usually continue erupting until the child is almost three years old. Permanent teeth emerge at about six years, and may not replace most primary teeth until the teen years. These 'baby teeth' are quite important.
Children with Down syndrome are more likely to have articulation difficulties as well as communication delays, and both primary and permanent teeth are critical in giving them the best opportunity for clear speech. Unhealthy teeth or gums can cause nutrition problems as well as affecting speech and appearance. Like their mainstream peers, babies and toddlers with Down syndrome benefit from mouth health and early dental care.
Toddlers and older children with Down syndrome may not be able to communicate about their pain or discomfort effectively, or may believe that the discomfort of teething is a new normal that they have to manage on their own. Providing tools and using strategies that benefit their siblings and mainstream peers may provide a degree of comfort that an infant or young child does not know is available. It is a disproven myth that individuals with Down syndrome have a high pain tolerance or don't feel pain. It was not that long ago that medical professionals believed that no baby could feel pain. We know better, now.
Browse at your public library, local bookstore, or online retailer for
Teething Toys
Books with Teething Hints
You Should Also Read:
Dental Work, Orthodonthia and Down Syndrome
Healthy Smiles and Dental Visits
Good Health Habits and Food Safety


Related Articles
Editor's Picks Articles
Top Ten Articles
Previous Features
Site Map



Follow @DownSynAdvocacy
Tweet





Content copyright © 2022 by Pamela Wilson. All rights reserved.
This content was written by Pamela Wilson. If you wish to use this content in any manner, you need written permission. Contact Pamela Wilson for details.