Healthy Smiles and Dental Visits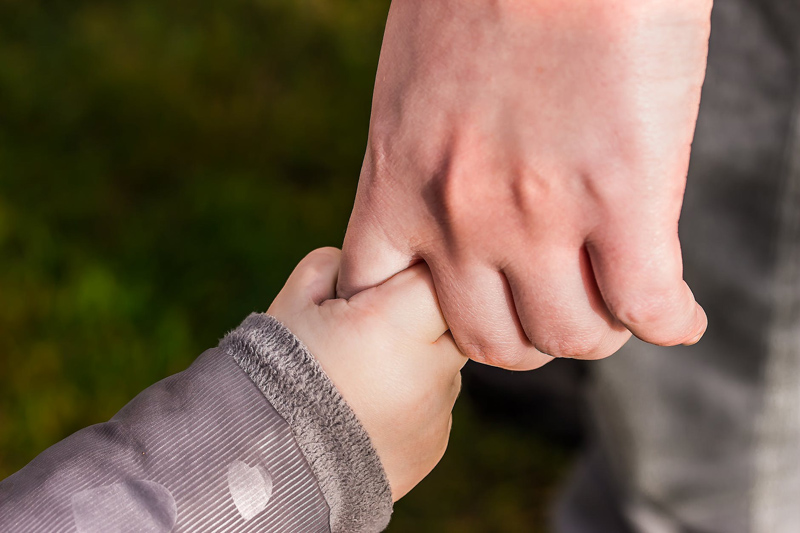 An excellent resource for primary care providers and dental health professionals working with children who have special health needs, as well as parents seeking help in preparing their children for dental visits or procedures, can be found in the Winter 2008 Linkages Newsletter from the Center for Children with Special Needs at Seattle's Children's Hospital and Regional Medical Center.
The focus topic of Oral Health also includes suggestions and resources for families, dental professionals and primary care physicians. While attention may have been paid to the effect of oral health on speech, eating and socialization in the past, there is new interest in the effect of oral health on the general health of pediatric patients.
Although some dentists provide questionnaires for parents to fill out about mainstream children's special needs and the accommodations that work to soothe or reassure them, children with disabilities may have more complex issues and may be unable to communicate distress or pain. The Linkages newsletter offers links to checklists, questionnaires and forms that are much more helpful for families of children with special needs.
What parents may otherwise learn only through experience include that some dentists won't allow parents in examination or procedure rooms, while others welcome and expect help from a caregiver. Some dentists may not have x-ray equipment that can accommodate a wheelchair. Families of children who have dental procedures in hospitals also benefit from knowing about available options and procedures before they check in, and resources are provided that help families prepare for that, too.
Recent news stories have brought to light the importance of improving oral health in adults who are vulnerable to health problems related to inflammation or infection. Research suggests significant improvements in health, healing and recovery for those who have made the commitment to improve their dental health habits. It could follow that children with special needs may avoid or recover from secondary health problems more easily if closer attention is directed to their oral health care needs.
Dental professionals will find resources on building a family centered services that take into account both dental procedures and behavior guides. Family dentists are offered helpful information on providing quality oral care for children with developmental disabilities, considering common health and oral conditions that complicate care, including effects of a soft diet, use of liquid medicines, as well as suggestions for adapting the toothbrush or positions for brushing teeth, and wheelchair transfer procedures.
Another resource features suggestions for primary care providers who encounter young patients with special needs who have oral trauma, infection, gingival overgrowth or who may be experiencing differences in ordinary oral development. The effects of medicines, special diets, other forms of taking in nutrition, positions, anatomy and gastro-intestinal conditions and their relation to oral health and care could be considered much more important in our children's care plans.
When planning any dental visit or procedure, remember that recovery time needs to be taken into account ~ resting, emotional release, celebrating and sympathizing are all traditions that may reduce or relieve post traumatic stress for the child and parent.
The Center for Children with Special Needs has developed research grant projects centered on health status, oral health, and improved access to dental care for children with special needs in Washington state.
This is a newsletter that families should share with their family dentist and healthcare providers. Information and resource links are also offered on topics as diverse as genetics, medical home care coordination, health literacy training for health care professionals, early childhood inclusion.
Many thanks are due to the Center for Children with Special Needs at Seattle Children's Hospital for putting together this resource. Find the Linkages newsletter information at this website:
The Center for Children with Special Needs
https://cshcn.org/childcare-schools-community/oral-health-and-children-special-needs
Browse at your local bookstore or library, or online booksellers like Amazon.com, for storybooks to prepare a child for a dental visit, how to brush teeth and take good care of them, like
Show Me Your Smile!: A Visit to the Dentist
or
Brush Your Teeth, Please
University of Washington School of Dentistry
Patients with Special Needs
https://dental.washington.edu/departments/oral-medicine/patients-with-special-needs.html
The Challenges of Tooth brushing!
https://www.facebook.com/autismdiscussionpage/posts/411718388907667
More Frequent Brushing May Boost Your Ability to Avoid Chest Colds and Other Nasty Respiratory Infections
https://www.associatedcontent.com/
Community-Acquired Pneumonia Prevention Starts in the Mouth
https://www.familypracticenews.com/
I. Caring for the Teeth and Gums of Children with Down Syndrome II. Early Preventive Dental Care
https://www.riverbendds.org/sierk.html
Your Child's First Dental Visit
by Bellaonline.com Early Childhood Editor Nicki Heskin
https://www.bellaonline.com/articles/art57869.asp
Festering Cavities, Missing Teeth: Desperately Needed Dentistry For Disabled
https://commonhealth.wbur.org/2013/05/dental-care-for-the-disabled
You Should Also Read:
Wearing Glasses in Early Childhood
Reflux - Pediatric GERD, Infant GER and EER
Asking More from Medical Professionals


Related Articles
Editor's Picks Articles
Top Ten Articles
Previous Features
Site Map



Follow @DownSynAdvocacy
Tweet





Content copyright © 2022 by Pamela Wilson. All rights reserved.
This content was written by Pamela Wilson. If you wish to use this content in any manner, you need written permission. Contact Pamela Wilson for details.