Health Benefits of Drinking More Water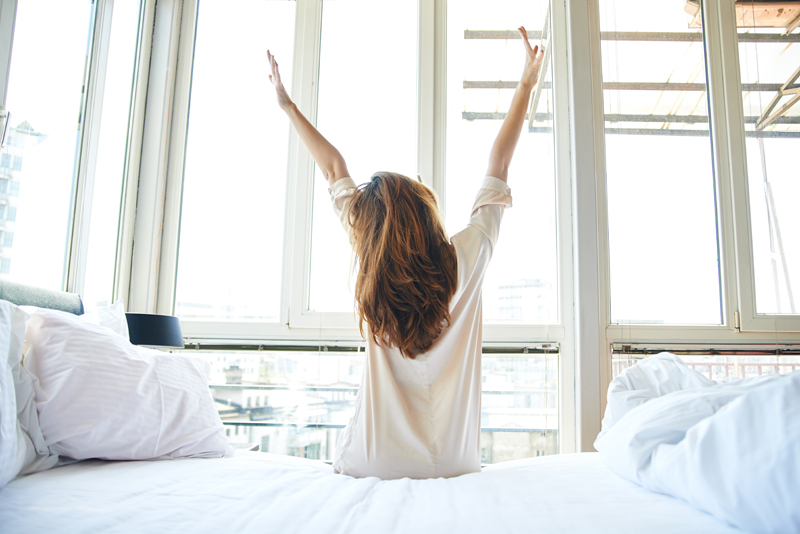 The human body is composed mostly of water, so drinking plenty of water can help us function better in many ways. Drinking at least the recommended amount of water can help prevent sickness as well as relieve aches and pains in muscles and joints.

First, it is important to drink water to avoid dehydration. Dehydration can cause your mood, energy level and cognitive function to drop according to research from the University of Connecticut. If you do not take in enough water to balance out what you lose during the day, then you can become dehydrated. The body is composed of about 55% water in women and 60% in men.

Drinking water helps maintain the balance of body fluids including the production of saliva which is critical for food digestion. When we chew, saliva starts the chemical process of breaking down food.

In relation to dehydration, drinking plenty of water for people who exercise is important to replenish the lost fluid caused by sweating. It will also prevent you from feeling severely fatigued after a workout.

Drinking enough water can assist in weight loss or help prevent high caloric intake. Very simply, water makes you feel full, keeping you away from high calorie drinks such as fruit juices and soda high in artificial sugars. When you feel fuller, you will eat less.

Increased intake of water helps the colon and kidneys. With the colon you will find water helps in the elimination of waste. When the body wants to get rid of something, we should make the process easier. Constipation can be prevented by drinking enough water. The kidneys act as a filter ridding the body of toxins. Water flow helps the elimination of waste via urine and can prevent kidney stones.

Water helps our joints and cartilage stay lubricated. According to Sally Tamakin of the Greatist.com, "Water keeps the cartilage around our joints hydrated and supple, ensuring that our joints stay lubricated. It also protects our spinal cord and tissues, keeping us healthy from the inside out."

The climate you live in and how much exercise you get determine the amount of water you should be drinking per day. Most people need 1.5 liters a day according to the Mayo Clinic. Since we lose water by urination, sweat and breathing, your activity level may dictate more water intake. It is important to note the amount of fruits and vegetables you eat as many of those foods are high in water content and contribute to your daily water intake.

Personally speaking, when I got into the habit of drinking water each day, I kept track with hatch marks on a piece of paper by my water jug. But there are all kinds of apps out there like WaterLogged that can make keeping track of your water intake fun. Before making any dietary changes, please consult with a competent health professional.



Related Articles
Editor's Picks Articles
Top Ten Articles
Previous Features
Site Map





Content copyright © 2023 by Leah Mullen. All rights reserved.
This content was written by Leah Mullen. If you wish to use this content in any manner, you need written permission. Contact Leah Mullen for details.