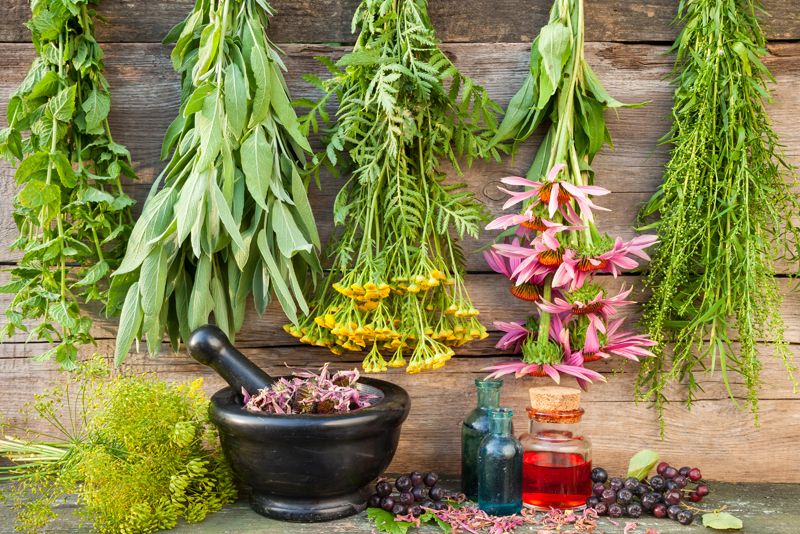 Healing Herbs for the Christmas Season


As the holiday hustles and bustles peak up this season, it is important to keep yourself fit and healthy. There are natural ways of doing this, and you won't even need to purchase over the counter drugs to keep cozy in the coolness of the coming months. These healing herbs should keep you going this Christmas:


Ginger as a Healing Ingredient for Christmas


This is best served as an ingredient of a hot drink. Use about half a tablespoon of minced ginger, and mix it with water along with one spoon of sugar. If you'd like, you can also add a squeeze of lemon juice into the mixture for extra tanginess. Ginger as a healing ingredient can relieve upset stomach and lower bad cholesterols levels. It can also be comforting to drink especially if you have a raspy throat.


Pleasantly Spicy Cinnamon


This ingredient is a usual favorite for desserts and pastries, but did you know it also has healing properties? If you have indigestion or are feeling nauseous, you can use this as an ingredient for making cups of tea. After soaking two to three cinnamon sticks into your cup of hot water, add some sugar cubes and you'll already have a Christmas drink to take away some pains in your tummy or in your head. No wonder it's always been a favorite component in many concoctions.


Fragrant Rosemary


This healing ingredient can effectively treat indigestion, and even enhance concentration. It also has antioxidants, which can keep your body more immune to sicknesses during this cold season.

While it used to be a tradition to sprinkle its leaves on the floor to bring out a festive scent, this herb can now be used as an embellishment for Christmas ornaments or even one of the main ingredients of steamed or grilled dishes. When mixed with other spices, rosemary can also bring out the tastiness of several home recipes, which you will certainly relish.


Calming Lavender


In the middle of the Christmas rush, it would be a comfort to know how Lavender would be the spice to come home to after a long day. When mixed with cleaning ingredients such as soap, shampoo, and conditioner, Lavender as a healing herb gives off a calming sensation, which you will certainly need during a hot bath.

It's even used as a main ingredient for essential oils. It may be windy and chilly outside, but when you get treated with a calming and cleansing Lavender bath, you'll still be warm and cozy for the season.

These are just few of the ingredients and spices, which you can use for the season. Remember to stay healthy and enjoy the festivities!

Please always do your research and consult with your physician, naturopath, or health care provider before taking any home remedies or supplements or following any treatment suggested on this page. Only your health care provider, personal physician, or naturopath can provide you with advice on what is safe and effective for your unique needs or to diagnose your particular medical issue.







Related Articles
Editor's Picks Articles
Top Ten Articles
Previous Features
Site Map





Content copyright © 2023 by Bettina Thomas-Smith. All rights reserved.
This content was written by Bettina Thomas-Smith. If you wish to use this content in any manner, you need written permission. Contact Bettina Thomas-Smith for details.