Crawling, Walking, and Down Syndrome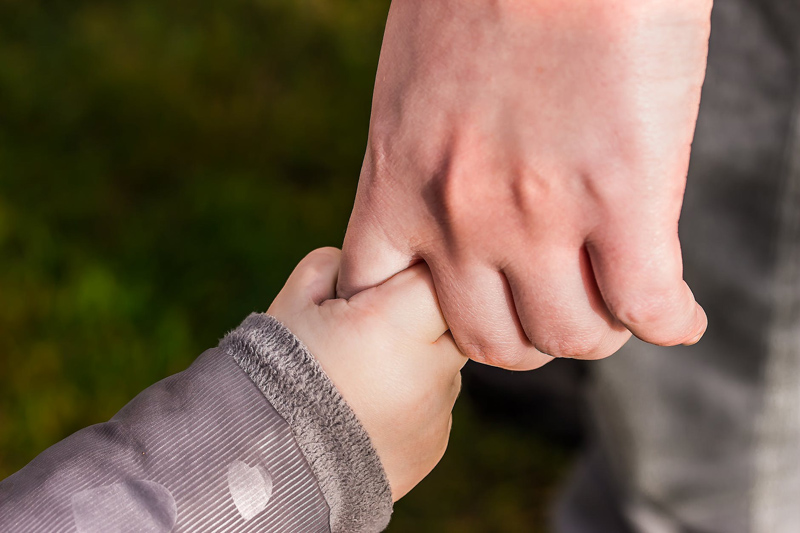 Babies and young children with Down syndrome may experience delays in learning to crawl and walk. Many have unique ways to manage motor planning and movements that help them get where they want to be before they have the strength or stamina of their typical peers.
There is enough variation in their mainstream peers reaching milestones that chapters have been written in every book on babies available. However, babies with Down syndrome are more likely to have musculoskeletal differences, lower muscle tone, and delays in motor planning maturity.
Every strategy that works may be employed by a late-crawling or late-walking child with Down syndrome. This includes rolling (even before having complete head control), pulling themselves forward in an 'army crawl' or creeping, and bear-walking on hands and feet without using their knees or hips.
Early intervention activities recommended by occupational therapists or physical therapists take into account both the differences and the similarities in their physiology and developmental stages.
At home, support and encouragement through play will always help develop family relationships and the happiness of the child.
Some children with Down syndrome will reach milestones and then seem to lose a skill, or lose interest in a skill that has been important to the family or therapists. It is important always to check for a medical reason when this happens. Sometimes
My son stopped walking for a while after he seemed to be ready to run. He caught a virus that made him sick for a few days, and then didn't have the muscle tone needed to walk, for weeks. When he started walking again, he never looked back.
Sometimes babies just focus on something else they want to work on, or put effort into a tandem activity that they later incorporate into a higher level skill. It can be puzzling when children skip developmental steps to gain more complicated skills.
My friend's daughter with Down syndrome started walking before her PT or OT thought she should, and they were told to encourage her to crawl 'properly' longer, and to discourage her from walking. One of the benefits was 'a better gait' but another had to do with learning to read.
There are varied reasons a child may stop walking or resist learning to walk. Some of our sweeties with Down syndrome have hip or knee problems; other children have vision problems or sensory integration difficulties that make them uncomfortable with walking; or may experience vertigo caused by allergies or ear infections.
Because many young children have difficulties communicating discomfort, pain or disorientation using words, it is important to provide alternatives to words (and behaviors) and interested listeners.
The greatest lessons I learned, aside from books and specialists, were from my experiences taking up new sports in adulthood that I had not played as a child. Many skills still elude me and most are slow to improve no matter how much I practice.
The greatest advances have been through patience and encouragement, with the occasional sweet treat or other intermittent reward. All our children should love their lifetime of learning as much as our babies enjoy their earliest attempts to crawl and walk. Our communities should be fully accessible to all of us whether we walk or not.
Browse at your local bookstore, public library or online retailer for books like:
Gifts: Mothers Reflect on How Children with Down Syndrome Enrich Their Lives
or
Gifts 2: How People with Down Syndrome Enrich the World
.
NDSS: Occupational Therapy & Down Syndrome
https://www.ndss.org/Resources/Therapies-Development/Occupational-Therapy-Down-Syndrome/
You Should Also Read:
Encouraging Late Talking Children
Speech Therapy for Children
Down Syndrome and Type One Diabetes - Dual Diagnosis


Related Articles
Editor's Picks Articles
Top Ten Articles
Previous Features
Site Map



Follow @DownSynAdvocacy
Tweet





Content copyright © 2023 by Pamela Wilson. All rights reserved.
This content was written by Pamela Wilson. If you wish to use this content in any manner, you need written permission. Contact Pamela Wilson for details.