Selecting a Coconut & Cracking a Coconut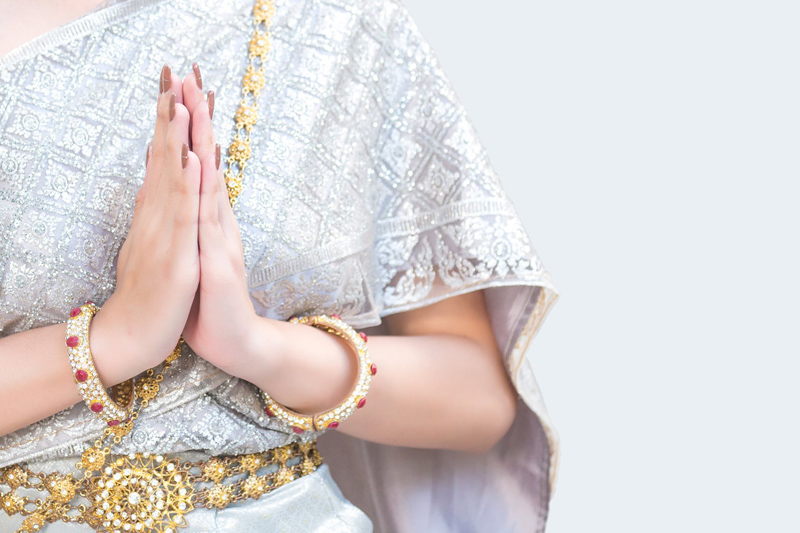 I got these instructions from an issue of Bon Appetit and it works! Try preparing a coconut this easy way and you'll be using tasty fresh coconut more often. I love freshly shaved and toasted coconut for Miang Kam.

Here's what the instructions I saved suggest:

To prepare coconut, use hammer and nail to drive holes all the way through each eye. Make sure holes go all the way through to the center. Drain milk and set aside.

Enclose coconut in microwave-safe bag. Microwave at full power for 6-1/2 minutes.

Carefully remove coconut from bag and add any liquid that may have
accumulated in the bag to the reserved coconut milk.

Coconut will be cracked in several places and coconut will slip right out.

Remove brown, papery skin with vegetable peeler and grate coconut in food processor.

A coconut will yield about 2 and a half cups of grated coconut.

I loved the way the coconut meat slips away from the shell. I just peeled the brown skin off with a peeler.

Now if you want to continue and make your own coconut milk which has such an amazing fragrance, sweetness, and nutty flavour that are missing in the easy ready to use canned coconut milk. I like many Thais do use Chakoah and Mae Ploy canned coconut milk if I don't have fresh coconuts or am in a hurry to make a curry. It is difficult to find fresh mature coconuts in Asian and Indian Markets in the US, Canada, and Europe.

Coconut Milk or Cream (Gkati)

Coconuts unlike other nuts do not have a long shelf life and quickly loose the arma and flavour while on a ship coming across the sea, and then sitting and sitting on grocery shelves. Coconuts are usually shipped sans their husk which helps protect the freshness and they bang against each other and often ecome cracked, the milk leaks out and the meat dries out. They may even develop mold!

To test for freshness shake the coconut and listen for slooshing of the coconut water inside. A dry coconut is either old or damaged or both. Next examine the eyes they should never be moldy or even dark. If you notice several coconuts in the market display that are showing mold or are dry don't buy your coconuts at that market. You want to locate a market with a fresh supply of coconuts.

Some markets will carry different varities of coconuts from India, Thailand, or Malaysia. Look for coconuts with a good rich brown colour. Coconuts with light brown shells are immature - the meat is great as a snack or for soups and for some recipes, but not adequate to make a rich coconut milk for curries.






You Should Also Read:
Making fresh coconut milk
All About coconut milk
Chicken with Red Curry (Gaeng phed kai)


Related Articles
Editor's Picks Articles
Top Ten Articles
Previous Features
Site Map





Content copyright © 2018 by Mary-Anne Durkee. All rights reserved.
This content was written by Mary-Anne Durkee. If you wish to use this content in any manner, you need written permission. Contact Mary-Anne Durkee for details.