Hot And Sour Fish Soup (Tom Yum Pla)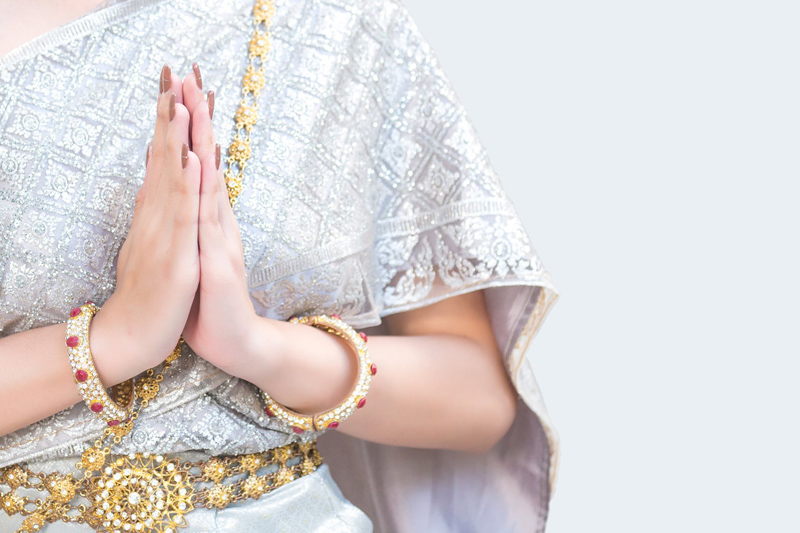 Hot And Sour Fish Soup

This is a simple hot and sour soup, made with the fish of your choice and vegetable. In Thailand the vegetable is Phak Boong, popular leafy plant, also known as water convolvulus or water spinach a popular leafy plant. If Phak Boong is not available you can use Napa Cabbage, spinach or kale.

This is easily a one dish meal! Serve with a bowl of steamed Jasmine rice or perhaps steamed sticky rice.

For chile paste:
3 Tbs sliced Phrik Kee Nu Daeng (red birdseye chiles)
3 Tbs finely sliced shallots
3 Tbs minced garlic
1 Tbs kapi (fermented shrimp paste)
a dash of fish sauce.

For the soup:
5 medium tomatoes, skinned, seeded, and diced
1 lb. firm white fish, cut into 1" cubes (catfish, snapper, or cod)
2 lb. vegetables (Phak Boong)or cabbage, kale, as above
3 Tbs fresh lime juice
3 Tbs fish sauce (Nam Pla)
3 Tbs tamarind juice
3 Tbs prik chi fa (Thai Dragons) thinly sliced
1 Tbs a sour hot sauce (such as Tabasco)

Cilantro sprigs for garnish

Place the Kapi in a small tinfoil "cup" and roast it in your toaster oven or in a skillet. This releases a lot of the smell so that when using in the recipe the smell is gone.

Place chile paste ingredients in mortor and pound with pestle until of a paste consistency.

Cut fish into 1" cubes. Put the fish in a bowl, add the fresh lime juice, fish sauce, tamarind juice, Tabasco and chile paste. Place in refrigerator for 2 hours to marinade.

Bring 2 1/2 cups of water to a boil in 2 quart size saucepan. Add the marinade from the fish to this water and the vegetables and boil for 2-3 minutes.

Now is the time to taste and balance the sour-hot-salty taste.

Add the diced tomatoes and the fish, and remaining ingredients, return to a gentle boil, and cook just until the fish is done. Stir on occassion.

Serve in bowls and garnish with cilantro sprigs. Serve with a bowl of diced chiles and fish sauce so dinners can adjust taste to their palates. Also serve with lime wedges.


Related Articles
Editor's Picks Articles
Top Ten Articles
Previous Features
Site Map





Content copyright © 2022 by Mary-Anne Durkee. All rights reserved.
This content was written by Mary-Anne Durkee. If you wish to use this content in any manner, you need written permission. Contact Mary-Anne Durkee for details.