Create a Criteria List for Tough Decisions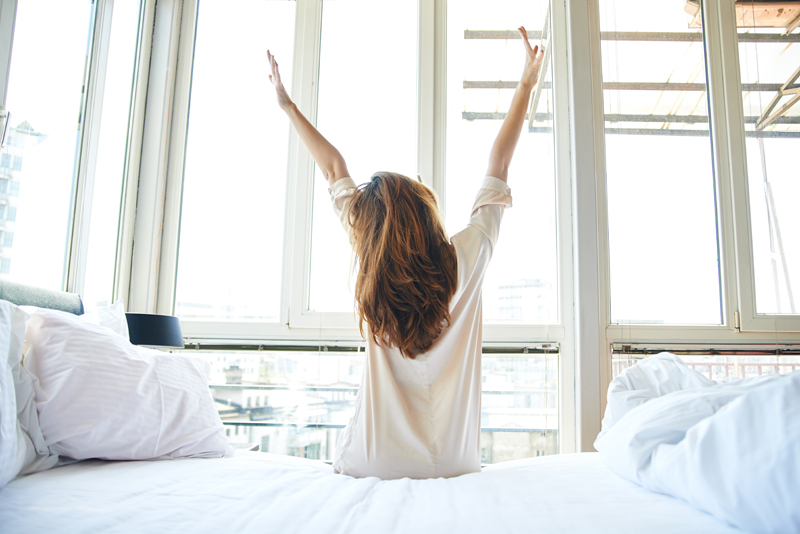 Do you have a list of must haves and deal breakers for what you do and do not want in your life? If you have not formulated such a list, you could find yourself in situations that just don't bring out the best in you.

My husband works as a certification manager for a software company. Basically he's responsible for verifying that the company's software works with certain hardware. If a piece of hardware passes a series of tests, it's put on a list, which potential customers can view before making a purchase.

When my husband talks about his work, I can't help but see it as a metaphor for life coaching. After all, aren't we on a mission to find the work situations, projects, hobbies, relationships, lifestyle etc that fit our goals, needs, wants and desires? As we go through life it would behoove us to "certify" the activities we're involved in, the people who are in our lives and our environment to determine whether or not these elements are actually working. And when new opportunities come along we should "pre-certify" them to ensure that they will be a good fit before we invest any time or energy.

We can do this by making a criteria list. Below is a criteria list I am using to choose a career (aside from writing) to pursue.

1. I must be in a collegial, respectful environment that believes in and articulates their commitment to employee growth.

2. There must be a career path ie assistant, coordinator, manager etc. Or the trajectory could be monetary meaning that the title doesn't change, but rather the salary goes up with years of experience.

3. Since I love to talk about work, there must be some sort of accompanying professional organization, association or meet-up group. Even an active group on Yahoo or LinkedIn would suffice.

4. If the position is an obscure one then it's not for me. If I do a search on indeed.com, monster.com, idealist.org or a similar job search site and no jobs come up, then it's not a career path I would pursue.

5. It must be a field where I can learn more about the industry on my own. Once I worked for a law firm for close to a year. Since I didn't have any experience in the legal field, at first I felt lost. I immediately went to the library and found a book on the type of law the firm practiced and read it in a week. My comprehension then tripled. When I worked for a social service agency, I read a few books on getting grants and the same thing happened. I understood much more about what I was doing on the day to day.

6. As I am still raising my children, the area where I work must offer part-time, job-share or flex-time opportunities.

So basically in my career, I need to feel that I'm growing and learning. Further I must feel that I'm supported and encouraged. Finally, the work should be part-time or flexible. When I'm considering something new and the opportunity doesn't fit, then I will not invest in it. Period.

When you put together your criteria list for what you want, you have to make sure you never deviate from it. Stand your ground. For example years ago I had a great, well-paying part-time job. I mean it was fantastic. If you didn't use your sick days, you were paid for them at the end of the year and employees received regular raises like clockwork a few times a year. HR gave out free movie tickets and everything.

It was a good job, I won't deny that, however even after four years with the company, I knew deep down inside that it wasn't right for me. First off the job is so obscure that there is no professional organization that supports people in this line of work. The work was one-dimensional so while production was expected to increase over time, there was no real growth or learning. Further, there was not one book written that could increase my understanding of the position. So after close to half a decade with the company I left on excellent terms to pursue other opportunities.

In another instance I had a job that met most of the requirements. Career trajectory. Check! Professional organizations, LinkedIn groups etc supporting the field. Check! There were dozens if not hundreds of books written that could help me to learn more about the field. Check! Plus the industry regularly uses part-time professionals. Check! Despite all of these positives, I could not "certify" the job. I could not say definitely that the job would fit me or work for me long term because they lacked one thing on the list. It was a very harsh environment not conducive to growth. Again I left to pursue other opportunities.

Back to my husband and his certification job. He says there are a few tests where even if the hardware doesn't pass, it can still be certified. In this case the hardware is listed with a note informing potential customers. Then there are deal breaker tests that the hardware must pass or it does not get certified. With me it's the same. There are some things like location, office set-up, size of organization, rate of starting salary etc, that are negotiable. I'm flexible in these and many other areas. But the six criteria I listed are must haves.

Do you have a criteria list for jobs, people, relationships etc? If so, please stop by the life coaching forum and share!



Related Articles
Editor's Picks Articles
Top Ten Articles
Previous Features
Site Map





Content copyright © 2023 by Leah Mullen. All rights reserved.
This content was written by Leah Mullen. If you wish to use this content in any manner, you need written permission. Contact Leah Mullen for details.